To have successful small group instruction, it is important to have a solid small group lesson and engagement plan. Of course, even with an excellent lesson plan and amazing materials, if the rest of your class is off task, small group time will not be successful.
I have three steps to help you plan for small group instruction that will making your small group instruction time feel successful and meaningful:
Create a schedule for small group instruction.
Decide what activities the rest of your students will do.
Help your students build independence during this time.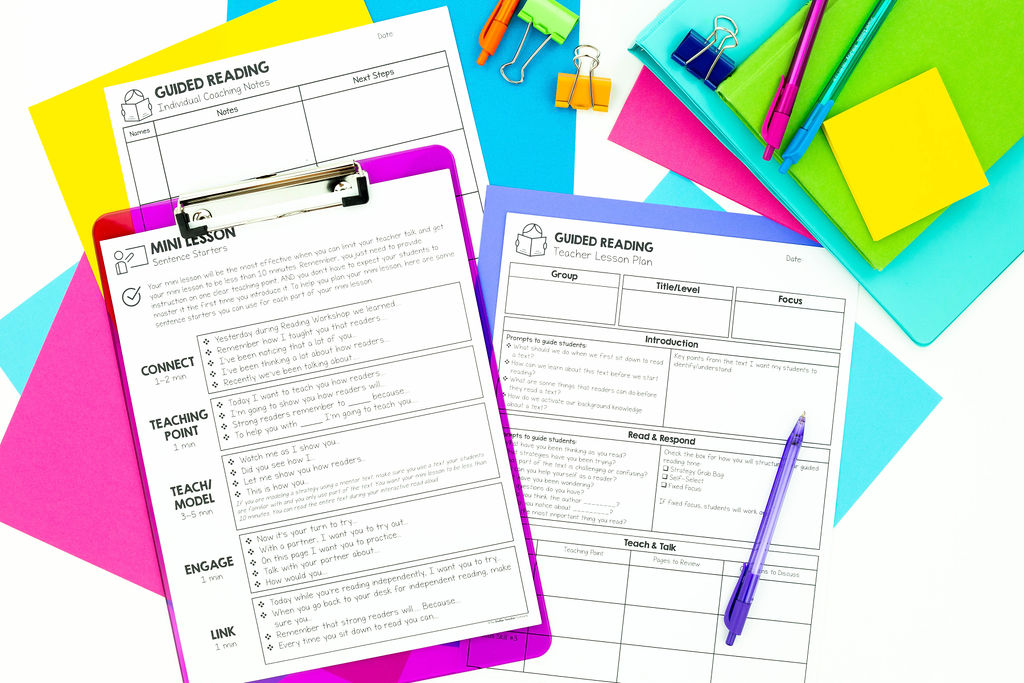 1. Create a Schedule for Small Group Instruction
The first thing I like to do is ask two questions before I start planning:
How often do I want to pull small groups?
How long do I want to work with my small groups?
Before you can create a fleshed-out plan for small group instruction, you need to know how often and for how long you'll work with small groups. This will help you plan meaningful, engaging tasks for all your students to work on during this time. When you think about time and frequency you are creating a clearer vision for what your small group instruction time will look like.
For example, if you are pulling one small group for 15 minutes a day, a plan for what the rest of your class will be doing is going to look very different than if you had 45 minutes of small group instructional time every day.
So, before you formulate a plan, it is essential to get crystal clear on how long and how often you will lead small groups. Once you decide on time and frequency, it is time to create a plan for what the rest of your students will work on during this time.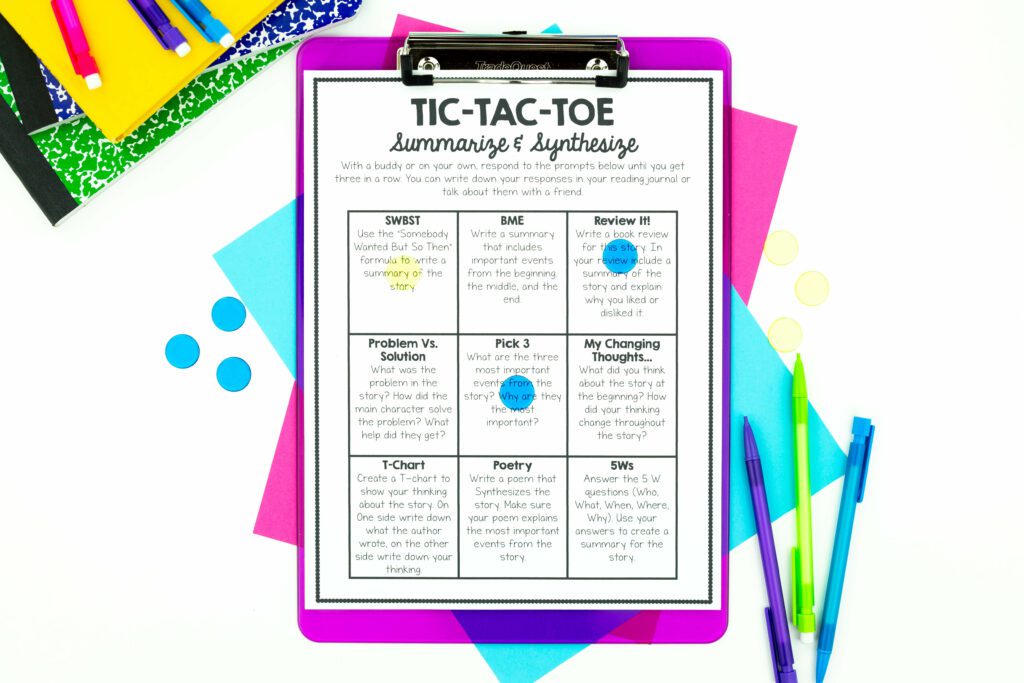 2. Decide What Activities the Rest of Your Students Will Do During Small Group Instruction
While you lead small groups, it is key that the rest of your students are engaged in meaningful tasks. There are many ways you can effectively engage the rest of your class during this time! Here are some of my favorite activities for keeping the rest of your class engaged while you pull small groups:
Reading Centers or Workstations
Have a variety of literacy-based workstations set up for your students to work through.
You could have a vocabulary station, word study station, research station, poetry station, independent reading station, etc.
While you pull small groups, your students rotate through the various stations.
A benefit of this set-up is students stay engaged because they are constantly switching stations. Plus, you can easily incorporate stations that hit on all five pillars of reading. It is also helpful that your students are working with their peers. Instead of interrupting your small group instruction, they can ask a classmate for help.
Independent Reading
As you lead small group instruction, the rest of your students can be reading independently.
Texts could be self-selected by students or assigned by the teacher.
To make this independent reading time more intentional students can respond to what they're reading.
To provide more structure to their independent reading response, you might assign a specific writing prompt or provide a reading response activity.
A benefit of this option is that independent reading time helps students build stronger reading stamina. It also creates a really quiet and focused environment for you to pull small groups.
Teacher Assigned Tasks
A third option is to assign different reading tasks to students each day.
Some ideas for tasks your students could work on during this time include: reading an assigned text and filling out a graphic organizer, completing a word study sort/activity, or answering a set of comprehension questions from a shared read-aloud.
These are just a handful of activity ideas that could be used as teacher assigned tasks. You could rotate daily or weekly depending on what you want your students to be working on.
The benefit of this option is that you have a lot of flexibility with what you assign. It gives you the freedom to adjust students' independent practice to align with the focus they need.
Mix It Up!
Another option would be to use a combination of these ideas to keep your students engaged while you pull small groups.
Students might start with teacher-assigned tasks and if they finish early they could continue with a self-selected independent reading task.
Or students could read independently for 15-minutes while you lead a small group. Then they could do a 15-minute rotation while you pull the second group.
An idea I think could be fun for students is a choice board that combines some of these options and any additional reading tasks you like to use in your classroom!
The key to planning tasks for the rest of your students while you lead small group instruction is that it shouldn't be "busy work." Whatever you decide to assign should be thoughtfully planned and provide meaningful opportunities for your students to strengthen their reading skills.
Is my plan sustainable?
Now that we've talked through possible options for activities, it is important for you to consider the plan you follow through with. Ask yourself:
Is this a sustainable structure for me and my students?
Is it easy for me to plan day after day? Week after week?
Does the structure lend itself to a variety of reading skills I need to teach? Like word recognition, language comprehension, and state standards?
Can I structure this time so all students will be engaged and experience success?
Previously on The Stellar Teacher Podcast, I have referenced High Impact Literacy Routines. If you aren't familiar with these routines, check out Episode #78 to learn more about Literacy Routines for an Engaging End of the Year. These routines are sustainable ideas for you and your students!
A literacy routine is a task with a clear set of steps or actions for your students to complete. For example, Word of the Day or Poem of the Week are great routines to have students work on while you lead small groups. Modeling these routines is necessary, but once students become familiar with the process they can execute it without much direction. This means more time for you to focus on your small group instruction! And less time redirecting the rest of your class.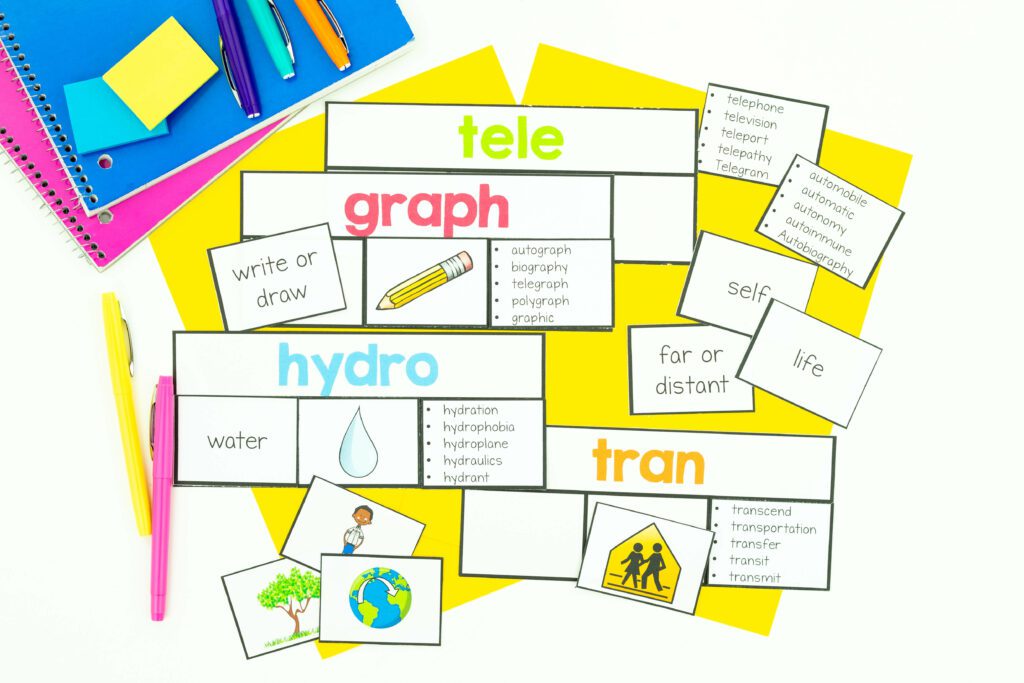 3. Help Your Students Develop Independence During Small Group Instruction Time
After you have a clear vision of the time and frequency of your small group instruction and a plan for what the rest of your students will be doing, you will need to help your students develop independence during small group instruction time.
No matter what activity you decide to have your students do while you pull small groups, they will need training and practice. If you want your students to be independent, engaged, and successful while you work with small groups it will take time. There are four things to keep in my when helping students develop independence during this time:
Set Clear Expectations
Slowly Build Stamina
Practice. Practice. Practice.
Provide Feedback
Set Clear Expectations
Think through EVERYTHING. We can't expect our students to read our minds, so it is important to be clear on what we expect from them during small group instruction periods.
Some things to consider: movement, volume level, materials, early finishers, questions that come up, etc. Address all of these with your students before they try to do activities independently.
It can be helpful to create visuals that will remind your students of expectations during small group time. This could look like an essential agreement poster signed by all your students; a slide with specific instructions; or a poster with your center rotations and group assignments.
Adding other visual cues, like a signal, so students know not to interrupt you during small group instruction can be helpful too. I played music as I led small group instruction so the rest of my students knew it was independent work time.
Slowly Build Stamina
No matter what activity it is – independent reading, workstations, teacher-assigned tasks, etc. – students need to slowly build up their ability to work independently.
Some things to consider: If you are doing workstations, introduce one center at a time and allow students to practice before adding in more. With independent reading, start with 5-7 minutes and add 30 seconds each day to build up to the time you want. For specific assignments, think short and sweet. Start small and build up to longer or more difficult passages and questions.
Practice. Practice. Practice.
It can be difficult to remain patient while helping your students build stamina and understand expectations for new routines. But if you want to get the most out of your small group instruction, practice is key.
If you rush the training process, you risk students not being fully prepared for independent work which can lead to off-task students.
I typically suggest teachers take the first full month of school to train students before you begin pulling small groups.
Provide Feedback
Whatever expectations you've set it is equally important to provide positive and constructive feedback.
Make sure students know what they are doing well.
Give them gentle corrective feedback so they know when they aren't fully meeting the guidelines set.
Don't forget to continually provide feedback when you are in the full swing of small group instruction. There will be setbacks and off days and your students will benefit from constructive reminders.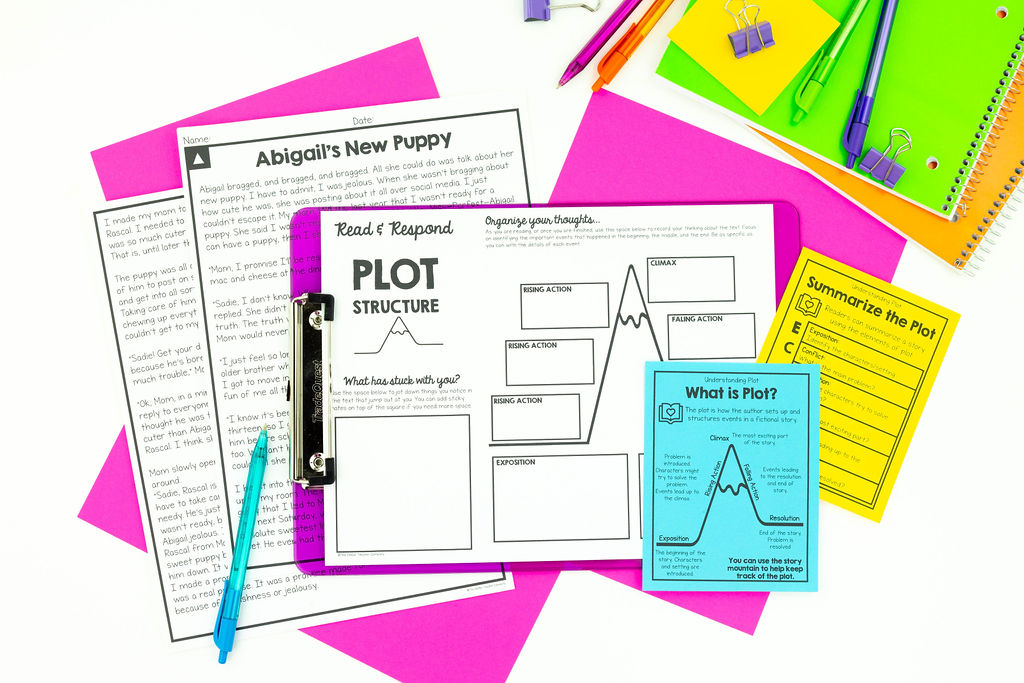 To review, when setting up your small group instruction time for success you want to:
Think about time & frequency. Have a clear plan for how long and often you want to pull small groups.
Create a plan for what you want the rest of your class to do. There are so many options! Independent reading, workstations, and teacher-assigned tasks are just a few ideas you could start with.
Help your students develop independence. This looks like setting clear expectations, slowly building stamina, allowing time to practice, and providing feedback. These steps are key! This is also an ongoing step as your small groups change, new students join your class, and the focus of your reading instruction shifts.
Put it Into Practice:
Download my Small Group Teacher Planning guide below!
Listen to Episode #89 of the Stellar Teacher Podcast to learn more about ways you can be more successful during small group instruction time – ranging from structure to activities.
Join us inside The Stellar Literacy Collective where you will get access to a resource library filled with resources to help you lead successful small groups and keep the rest of your class engaged.
Get started with the 4T model!
Small Group Teacher Planning Guide
Learn how to use the 4T model to set up and structure your small group lessons. In this freebie you also get a sample lesson plan using the 4T model, a blank lesson plan template, and sentence starters to help guide your lesson.