Can we all agree that there is A LOT that goes into being an effective reading teacher? With so much on your teacher to-do list, it's possible that thinking about and planning for your mini lessons isn't even on your list.
I mean, we have to hunt down mentor texts that align to our objectives, find reading response assignments that will engage our students in authentic reading, individually assess and monitor our students' growth, and implement and manage a variety of instructional routines… and that's really just scratching the surface.
With everything that goes into preparing for your reading block, we can sometimes forget that we need to be teaching our students MORE than just reading comprehension skills and strategies. There is actually a lot that we should be teaching our students if we want them to become lifelong readers.
If you want to ensure you are making the most out of your reading instruction, make sure you are planning these four types of mini lessons: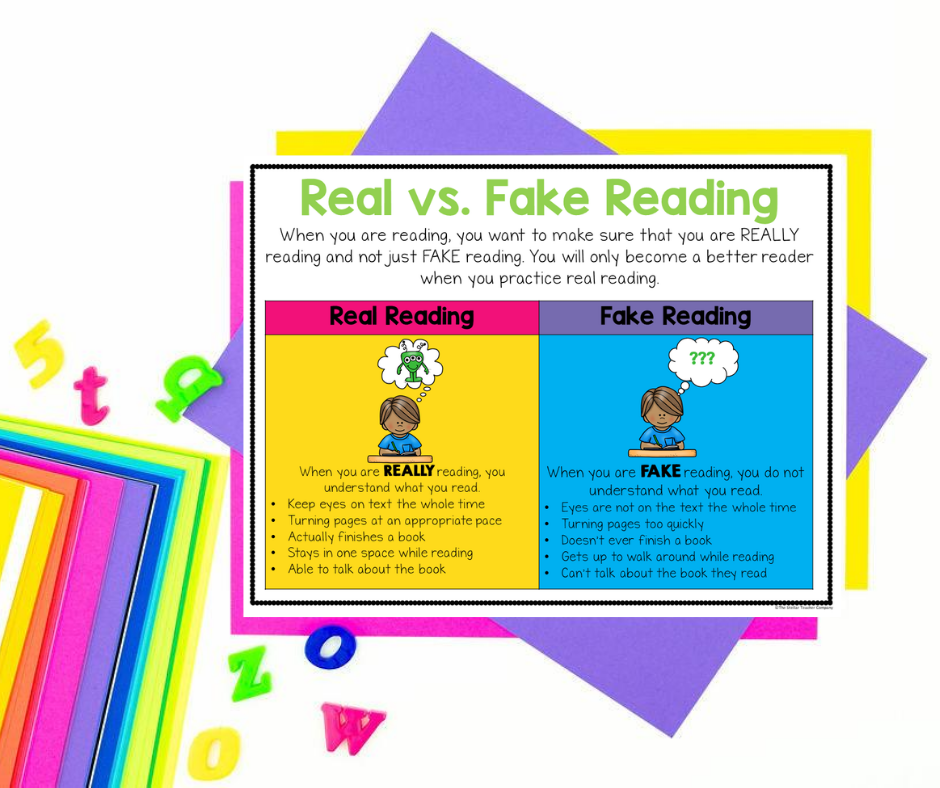 Effective Reading Habits and Behaviors
These mini lessons are super important and should be taught throughout the entire year. These mini lessons are how you're going to teach your students to become lifelong readers. So often, we take our own reading habits for granted, and we don't realize that not every student has positive reading habits modeled to them at home. If we want our students to embrace and embody the habits of a strong reader, then we need to intentionally teach them.
Some mini lessons that focus on effective reading habits and behaviors might include:
Readers explore a variety of genres and know which genres they enjoy.
Readers make time for reading outside of school.
Readers talk about the books they read with their family, friends, and classmates.
Readers work towards specific reading goals.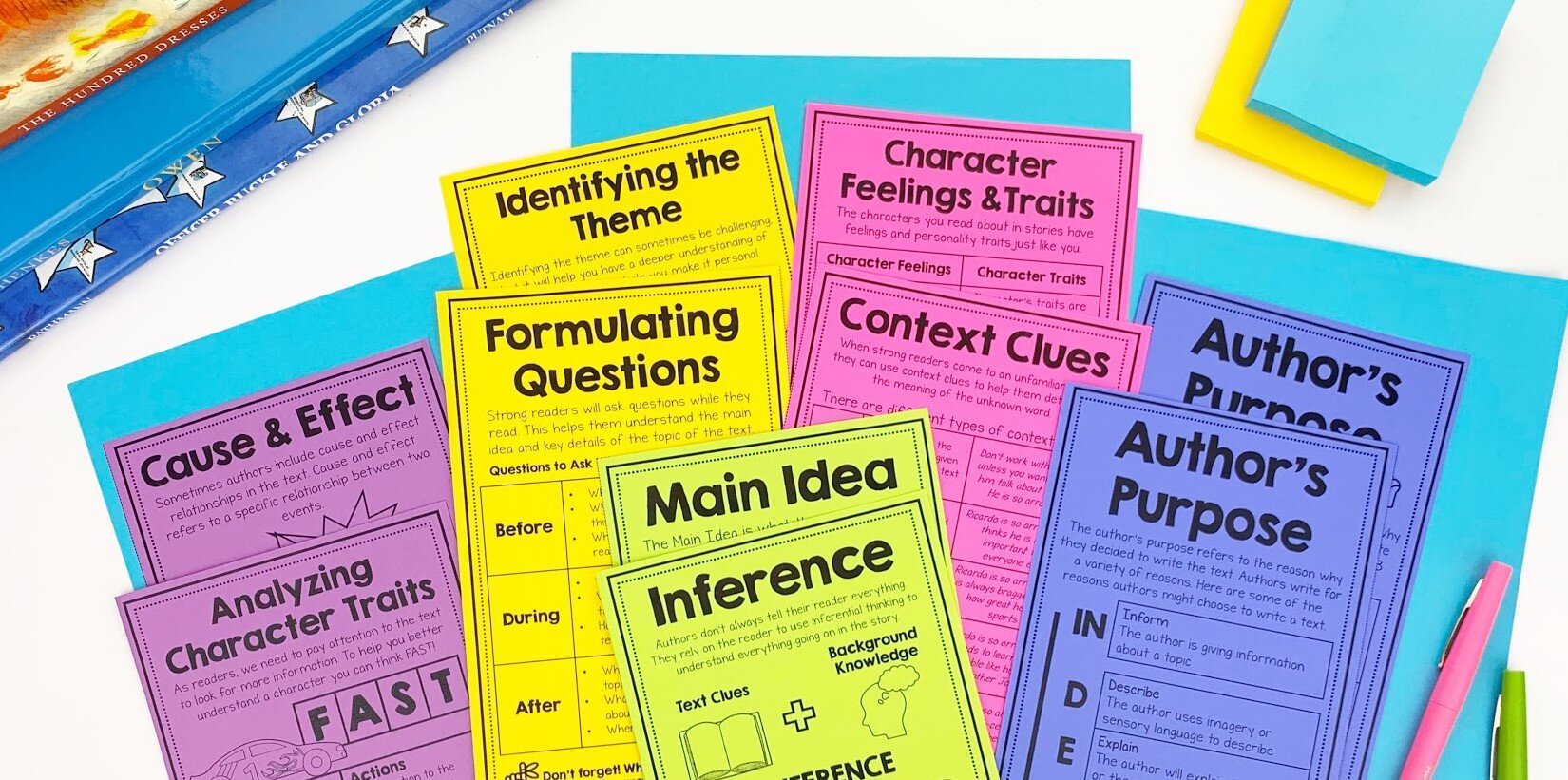 This is the category of mini lessons that teachers often think about… and they probably account for the bulk of your whole group instruction. Mini lessons that focus on reading comprehension strategies and skills are going to be the lessons that will help your students understand and process more complex texts. The focus of these lessons should be rooted in your grade level standards for your state.
Some mini lessons that focus on effective reading habits and behaviors might include:
Readers can pay attention to what a character thinks, says, and does in order to understand their personality traits.
Readers can ask questions to help monitor their thinking about a text.
Readers can pay attention to words or phrases that repeat in order to identify the main idea of a text.
Readers can use the formula SWBST to help them summarize a fiction text.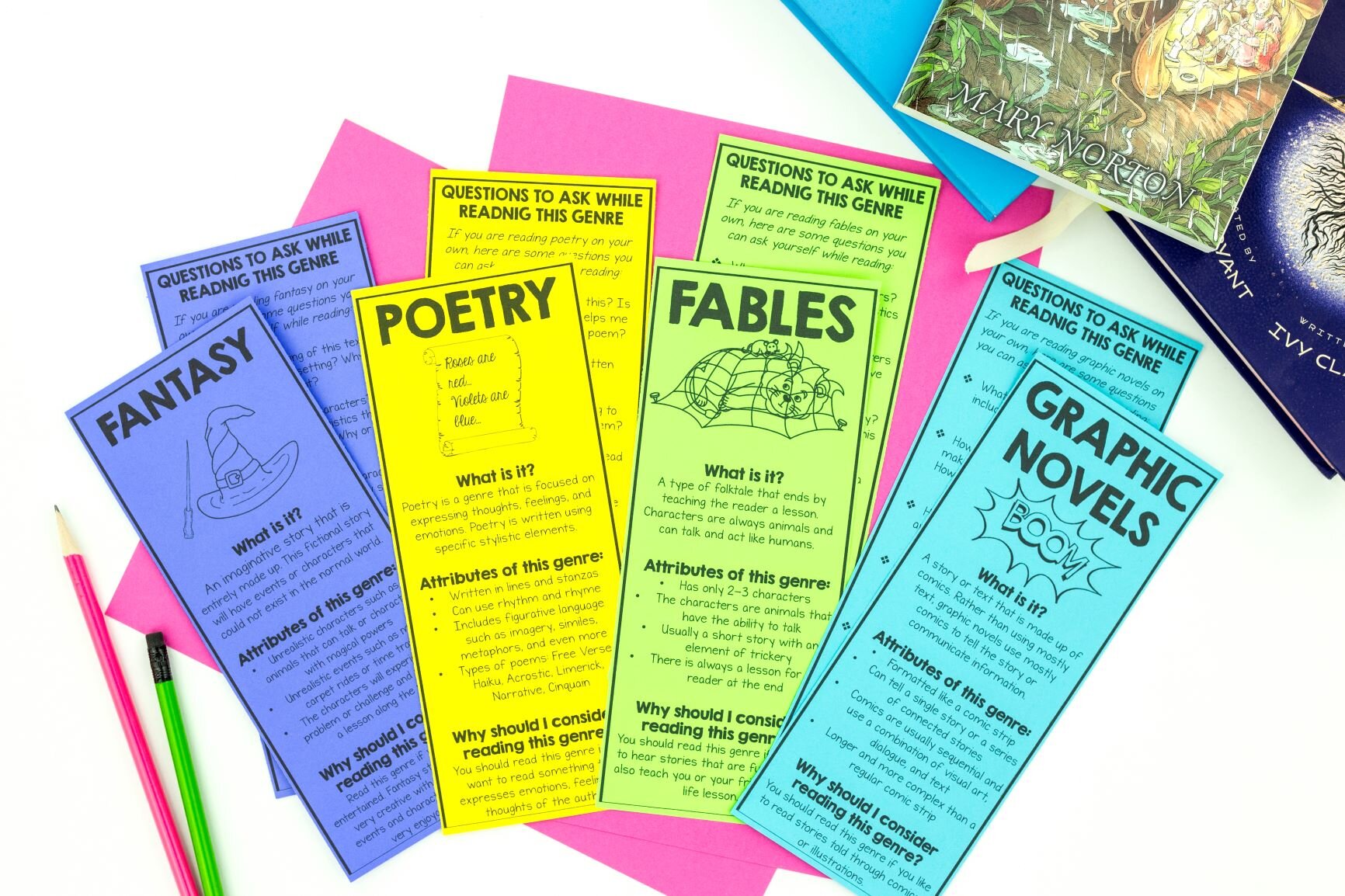 Elements and Characteristics of Genre
Lessons that fall into this category are all the lessons that will help your students understand HOW texts are written. The more a student understands how texts are written, how books are assembled, and what to expect when they are reading each type of genre, the more likely they are to understand what they read. We want our students to know exactly what they will expect when they open up an informational text or a fairy tale.
Some mini lessons that focus on effective reading habits and behaviors might include:
Readers know the attributes and characteristics of _______(genre).
Readers can study text features to learn more about a topic.
Readers notice how authors organize information in a text.
Readers pay close attention to and can "read" the illustrations in a text.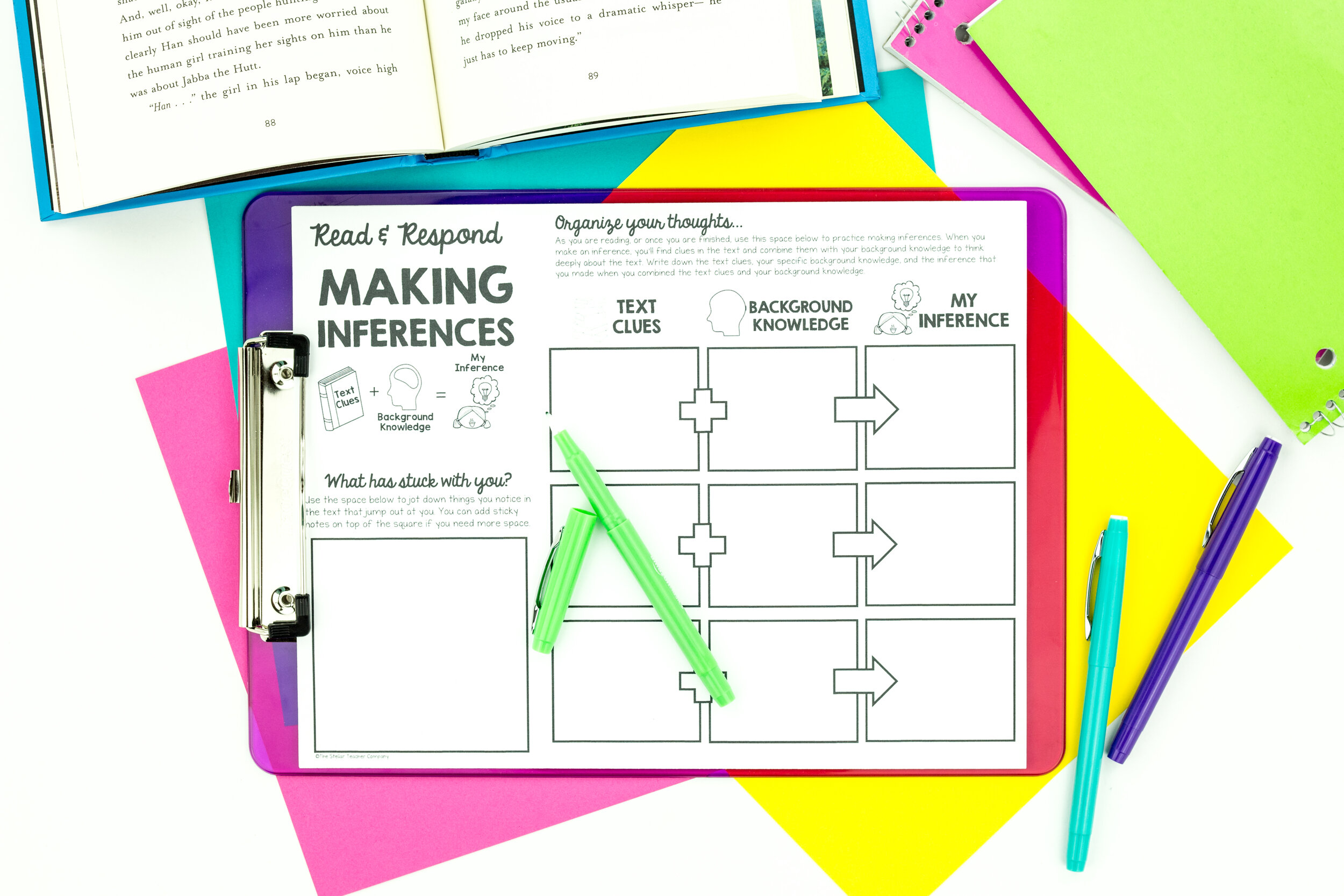 How to Respond to Reading
Lessons in this category are super important because they will help your students contribute to the community of readers you create in your classroom. You want your students to be talking and writing about the books you reading and the books they are reading independently. When students talk and write about text they are sharing evidence of their thinking… and thinking about a text is a good thing. But you need to teach them how to respond to reading.
Mini lessons that fall in this category will require and involve you modeling and showing your students how to talk with a friend about a book or how to use sticky notes to stop-and-jot. Make sure you don't just TELL your students how to respond to their reading, but you actually SHOW them.
Some mini lessons that focus on effective reading habits and behaviors might include:
Readers can use sticky notes to stop and jot while they read.
Readers can give a book talk to recommend a book to a classmate.
Readers can create their own graphic organizers to organize their thinking.
Readers can share their own opinions about a text (even if they are different from classmates) during a book club or group discussion.
So now that you know the four types of reading mini lessons…
Is there one type of mini lesson that you need to teach more of? Less of? The most important thing to remember when it comes to planning and teaching your mini lessons is that the focus of each lesson should address JUST ONE reading need of your students.
As long as you are paying attention to what your students need and are providing instruction that is responsive to their needs, then I'm pretty confident you'll be nailing your mini lessons.
Be sure to grab my free mini-lesson planning pack below to get a few sample mini lesson plans.
Happy Teaching!
P.S. If you are looking for a super easy five step process for planning out your mini lessons, then check out episode #44 of the Stellar Teacher Podcast where I share my simple planning process.
---
Grab Your FREE Gift!
Mini Lesson Planning Pack
Do you need some help planning your reading mini lessons? Grab this free teacher planning pack to get started. You'll get an easy to use mini lesson plan template, a set of sentence stems to help you plan each part of your mini lesson AND you'll get 3 sample mini lesson plans that are already scripted and ready to use!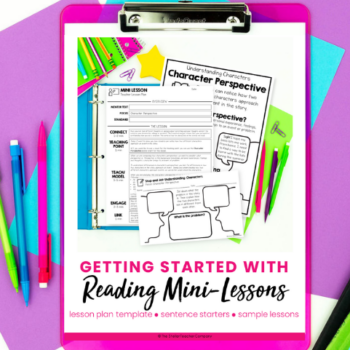 ---