If you're up to date with teacher trends, then you know that printing on sticky notes is a thing. They are all over Pinterest, Instagram, and if you buy anything from TPT you're sure to see a template or two out there.
I LOVE using sticky notes. They are such a good teaching tool. They can be used for any subject. AND, I have found ways to incorporate them into pretty much every part of my day.
If you recently purchased a set of sticky note templates, here are some ways you might want to use them this year.
Model New Learning:
I love using the sticky note templates as part of the model for my lesson. Anytime I am teaching a new skill, I like to show my students an example of what that looks like.
I might read a paragraph of a book and show them how to make an inference.

I might solve 1-2 elapsed time problems to show them the steps.

I might take my writing piece and add in a sentence to show-not-tell what a character is feeling.
Whatever the skill is, part of my teaching involves modeling and a little sticky note template works great as part of your model. The bright color helps keep students focused and the small space doesn't overwhelm them… and for some reason kids are so amazed that I can customize a sticky note.
Small Group Instruction:
When I pull students to my small group table, they are usually there to practice a specific skill or strategy. I am there to monitor, correct, and reinforce, but my students are the ones doing the heavy lifting when they come to my small group table.
I love using sticky note templates at my small group table. Students can use the templates to work at their own pace. If we are practicing a specific math skill I will have a stack of sticky notes in the center of the table. As soon as students finish working on a problem, they can grab another template and keep practicing.
The templates provide just enough support to help the kids get started until I can check in on them.
One-on-One Conferences:
This might be my FAVORITE way to use sticky notes templates. Last year when I was teaching elapsed time, I would have a flood of students coming to my desk during morning work or independent practice. They would put their paper in my face and say "I'm stuck. I don't get it. I need help."
I loved having these sticky note templates ready to go. I would ask them what strategy they wanted to try. I would pull out that specific template and guide them through solving the problem. The best part is once we finished doing the problem together, the student could take the sticky note back to their desk to use as a model for how to solve future problems.
I always had a stack of sticky note templates by my desk and when students came to me asking for help, I pulled out a pre-printed template and used that to support their learning.
Exit Tickets:
I always struggled to plan a meaningful assessment at the end of every lesson. I definitely am not one of those teachers that likes to give formal assessments at the end of every lesson, but I did want to know what my students took away from my teaching.
These generic Exit Ticket Templates I created were a game changer when it came to formative assessment. The open ended questions give you a clear picture of what your students remember about the lesson. And, because of the open-ended nature, you can use them for any subject area.
Printing Hack:
Let me share a little secret with you – I don't always print the templates on sticky notes. I know. That probably seems silly not to use the templates for what they are intended for, but let's be real. It can take a hot minute to get the templates set up and as teachers, we don't always have a ton of extra time.
Unless you have a parent volunteer or student taking care of the printing for you, it can be an extra step that isn't worth it. The good news is that these templates are still an extremely valuable teaching tool, even when they aren't sticky.
When I am incredibly busy, I will just print the templates on astrobrights paper. While the sticky part is nice, the content is what I'm really interested in. I have found that these templates are just as useful when printed on regular paper instead of sticky notes.
So, if you're crunched for time and aren't wanting to print on sticky notes, just print the templates and cut them out on a paper cutter. I promise you'll still get the same instructional bang for your buck.
Ok – so if you've recently figured out how to print on sticky notes, or if you have purchased my sticky note templates, hopefully you have a vision for how to use this fun teaching tool in your classroom. I know your students are going to love using them, and I bet you'll find them to be pretty helpful as well. If you aren't already following me on Instagram, you might want to check out my page. I am constantly posting new ideas for how to use sticky notes (and other resources).
And, if you happened to find this page and have no idea how to print on sticky notes, check out this blog post where I explain how to print the templates. You can even snag a free sticky note template.
---
Grab Your FREE Gift!
Mini Lesson Planning Pack
Do you need some help planning your reading mini lessons? Grab this free teacher planning pack to get started. You'll get an easy to use mini lesson plan template, a set of sentence stems to help you plan each part of your mini lesson AND you'll get 3 sample mini lesson plans that are already scripted and ready to use!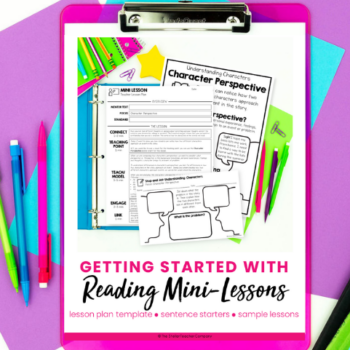 ---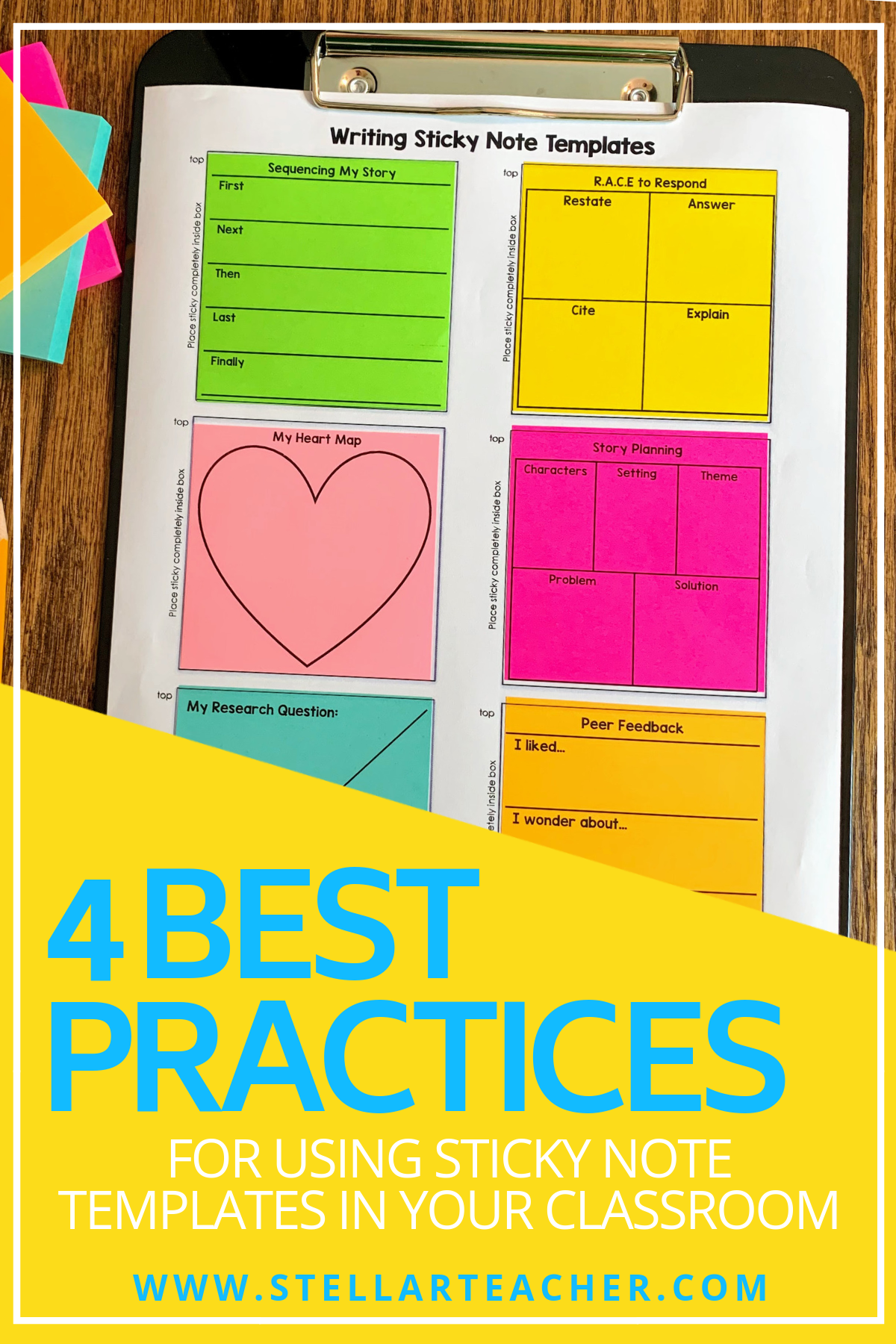 ---