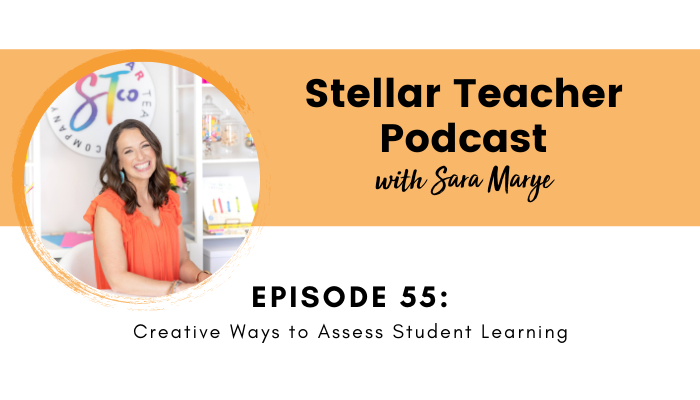 It's that crazy time of year again between the holidays when you are so desperately looking forward to those two weeks off! Most of you are probably planning on doing some sort of assessments before break or soon after. This episode will provide you with quick and easy ideas for assessing your students as soon as tomorrow.
The best part of these ideas is that they are fun and creative almost to the point that they don't even realize they are being evaluated. Little do they know you are assessing their understanding, their grammar, and so much more. No matter which topic you are looking to assess or the subject you are teaching, these activities will help you gain information that will let you know what your students need as learners. I hope these tips help you get through test prep and ready to go in the new year!
In this episode I share:
10 ideas for exit tickets to assess student learning
Ways to evaluate your students that requires minimal writing
Activities that can be used in all subject areas
How assessments can be informative for future lessons
Related Resources:
Related episodes and blog posts:
Connect with me:
More About Stellar Teacher Podcast:
Welcome to the Stellar Teacher Podcast! We believe teaching literacy is a skill. It takes a lot of time, practice, and effort to be good at it. This podcast will show you how to level up your literacy instruction and make a massive impact with your students, all while having a little fun!
Your host, Sara Marye, is a literacy specialist passionate about helping elementary teachers around the world pass on their love of reading to their students. She has over a decade of experience working as a classroom teacher and school administrator. Sara has made it her mission to create high quality no-fluff resources and lesson ideas that are both meaningful and engaging for young readers.
Each week, Sara and her guests will share their knowledge, tips, and tricks so that you can feel confident in your ability to transform your students into life-long readers.
Tune in on your favorite podcast platform: Apple, Google, Amazon, Spotify, Stitcher, and more! If you're loving this podcast, please rate, review, and follow!
Podcast (stellar-teacher-podcast): Play in new window | Download