Picture books are an excellent tool for teaching ecosystems to upper elementary students! With their engaging visuals and concise language, picture books make great mentor texts for introducing complex scientific concepts in a way that is accessible and fun.
In this blog post, we'll explore some of the reasons why picture books make good mentor texts for teaching science, and I'll give you 5 engaging mentor texts you can use to teach about biomes and ecosystems!
Why picture books make great mentor texts for teaching science?
Visually engaging
Simplify complex concepts
Make new vocabulary more accessible
Spark curiosity
Picture books are visually engaging. Students are naturally drawn to images, and picture books take advantage of this by presenting scientific concepts in a way that is both visual and informative.
Picture books are also excellent at simplifying complex scientific ideas. Scientific concepts can often be difficult for young children to understand, but picture books are able to break these concepts down into smaller, more digestible pieces.
Picture books tend to have more visuals like illustrations, infographics, and other visual text features. These visuals help make new vocabulary more accessible to students. If you have a struggling reader who is interested in a specific topic, I encourage you to give them picture books on the topic. The addition of visuals can help readers make connections they may not have otherwise made with text only books or passages.
I love using picture books as mentor texts for teaching science because of their ability to spark children's curiosity and interest in the natural world. Many picture books are based on real-life phenomena, such as the changing seasons, animal behavior, or the properties of water. By reading these books and exploring the concepts they introduce, children are encouraged to ask questions and seek out answers. This curiosity and interest can serve as a foundation for a lifelong love of science!
5 Engaging Mentor Texts for Teaching Ecosystems
There are MANY MANY texts you can use when teaching ecosystems with your students. The list compiled below are just a few titles that cover some of the topic associated with ecosystems. If you want a more detailed list of mentor texts to use when teaching ecosystems check out my Nonfiction Science Passages resource on TpT! Not only will you get a list of mentor texts, but the resource also includes 6 science-related articles with additional comprehension questions, writing activities, and more!
But now on to the mentor texts for teaching ecosystems. . .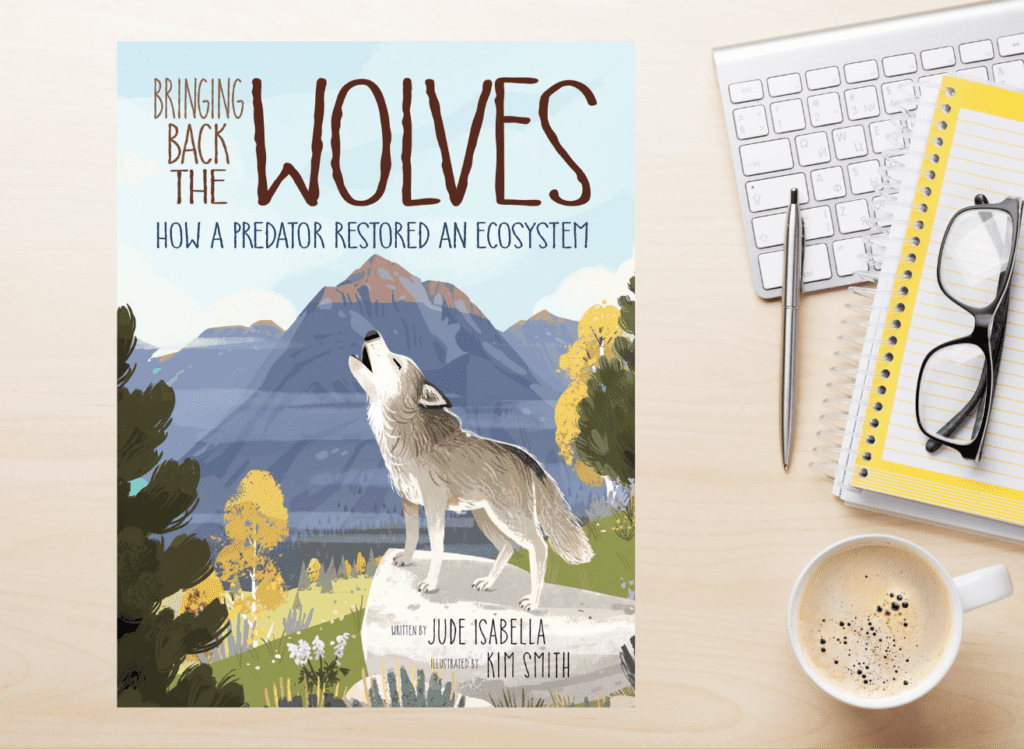 Bringing Back the Wolves: How a Predator Restored an Ecosystem by Jude Isabella
This beautifully illustrated book is designed to show the importance and impact of reintroducing wolves into their natural habitats has on their ecosystem. This book will help students better understand how all of life is connected and when you change one thing it changes everything around it.
Along with sharing information around the reintroduction of wolves into an ecosystem, the book also gives fun insights and information about Yellowstone National Park. Highly recommend this book for the amazing and detailed food web examples it offers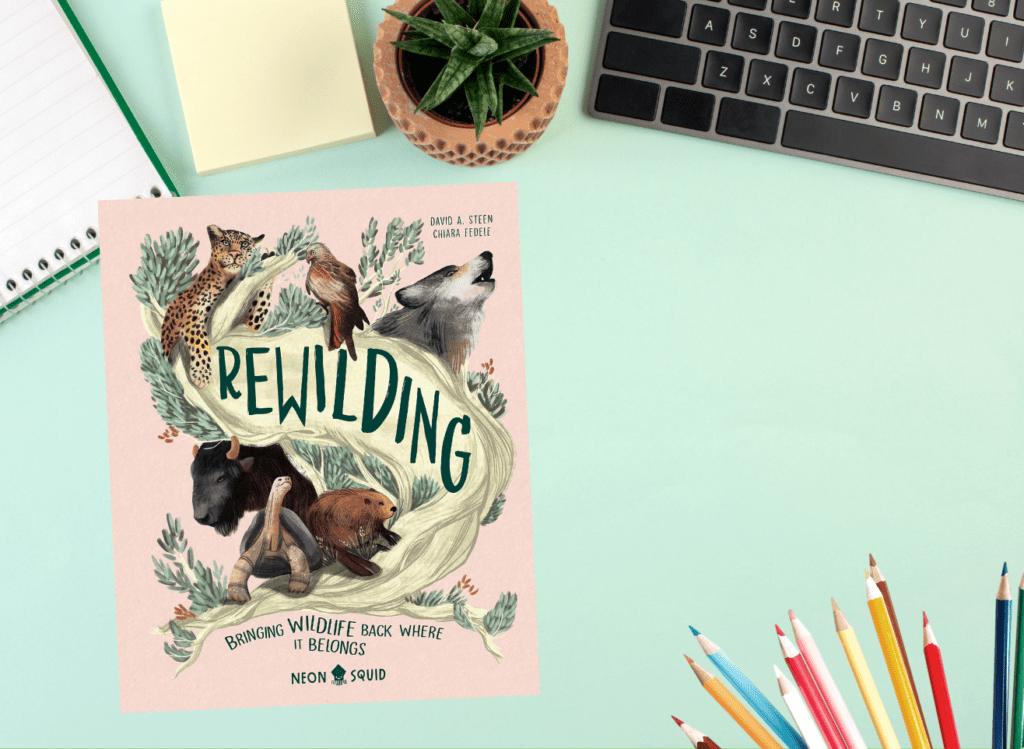 Rewilding: Bringing Wildlife Back Where It Belongs by David. A Steen
David A. Steen is a wildlife biologist and conservationist who is known for his research on reptiles and amphibians. He is also a science communicator and educator and has worked to increase public awareness and understanding of wildlife conservation issues. So, this books is full of interesting and relevant information about ecosystems!
Another wonderfully illustrated book, Rewilding introduces children to the scientists determined to turn back the hands of time to create a greener future. Steen's explanations are clear and interesting making it the perfect mentor text for teaching ecosystems. Students will be instantly intrigued as they read the awe-inspiring rewilding projects of a variety of animals including:
The wolves that returned to Yellowstone National Park and improved the ecosystem.
The efforts to rewild Argentina's vast wetlands and savannas with jaguars.
The Galápagos giant tortoises who managed to survive extinction and return to their island home.
Each of the rewilding stories gives teachers and students an opportunity to talk about the characteristics of an ecosystem and how important every living and nonliving thing is to that interconnected environment.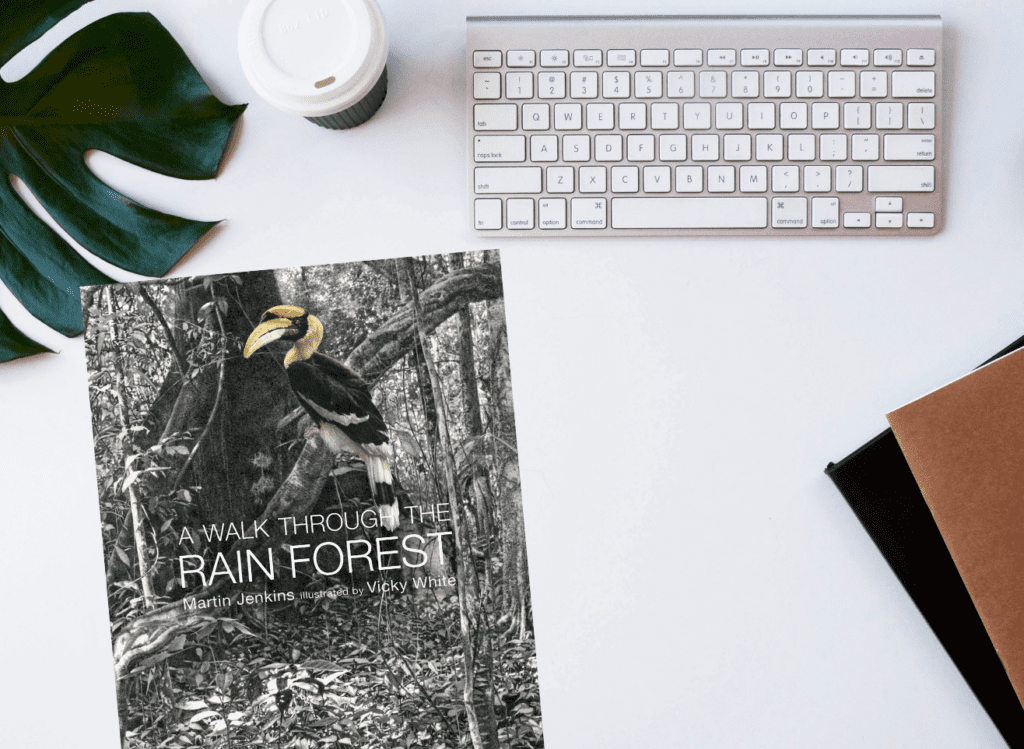 A Walk Through the Rain Forest by Martin Jenkins
The author of this book, Martin Jenkins, is a well-known conservation biologist. This book does a wonderful job of showing how every living thing in the complex ecosystem of Malaysia's Taman Negara is connected. Don't forget to check out the full-color index guide at the end of the book!
The black and white artwork are amazing and make this a fun read-aloud! The way this book is written it will make you and your students feel like you are being guided on a tour through the rainforest. The perfect addition to support your students understanding of rainforests as you teach ecosystems.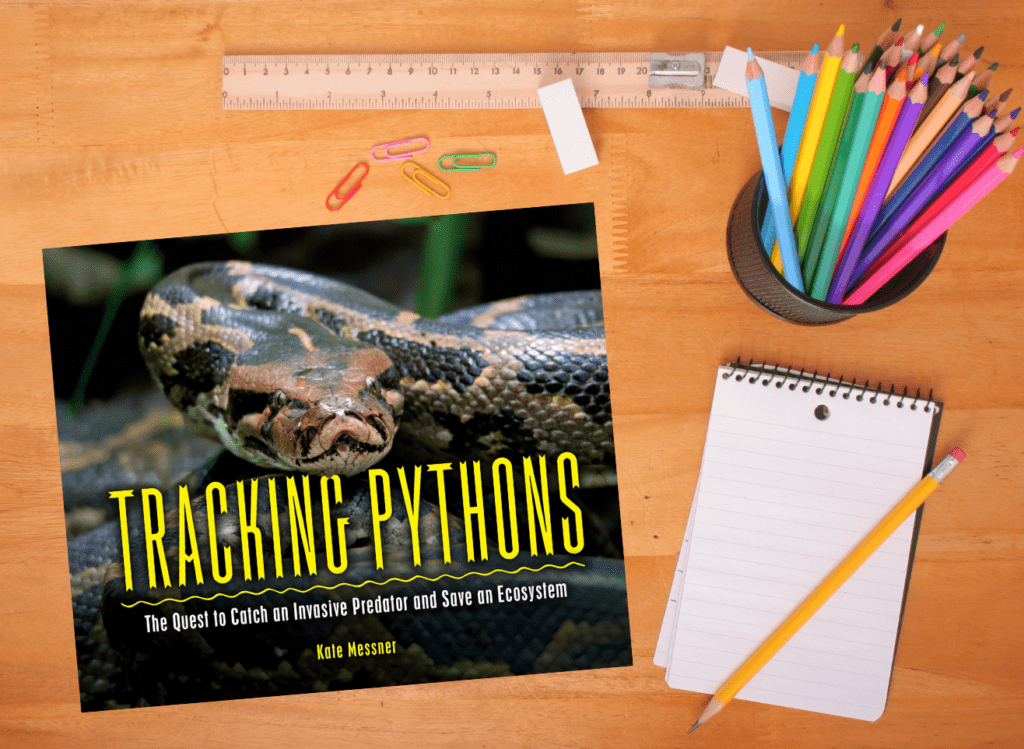 Tracking Pythons: The Quest to Catch an Invasive Predator and Save an Ecosystem by Kate Messner
You can't talk with your students about ecosystems without talking about invasive species! And this is the perfect book to introduce the concept of invasive predators with your students.
When a snake native to Southeast Asia shows up dead on the side of a Florida, highway, scientists started asking questions.
Kate Messner takes readers along with Ian Bartoszek and his team with the Conservancy of Southwest Florida as they attempt to track and capture Burmese pythons invading Florida. In addition to the great visuals, follow the QR codes to watch video clips of snakes and researchers in action!
An overall excellent mentor text to use to talk about invasive species and how everything within an ecosystem is interconnected.
Just a heads up – there are some close-ups of snakes and details of examining dead snakes for clues about their eating habits and other details. So if this is something you and your students are sensitive, you may want to skip!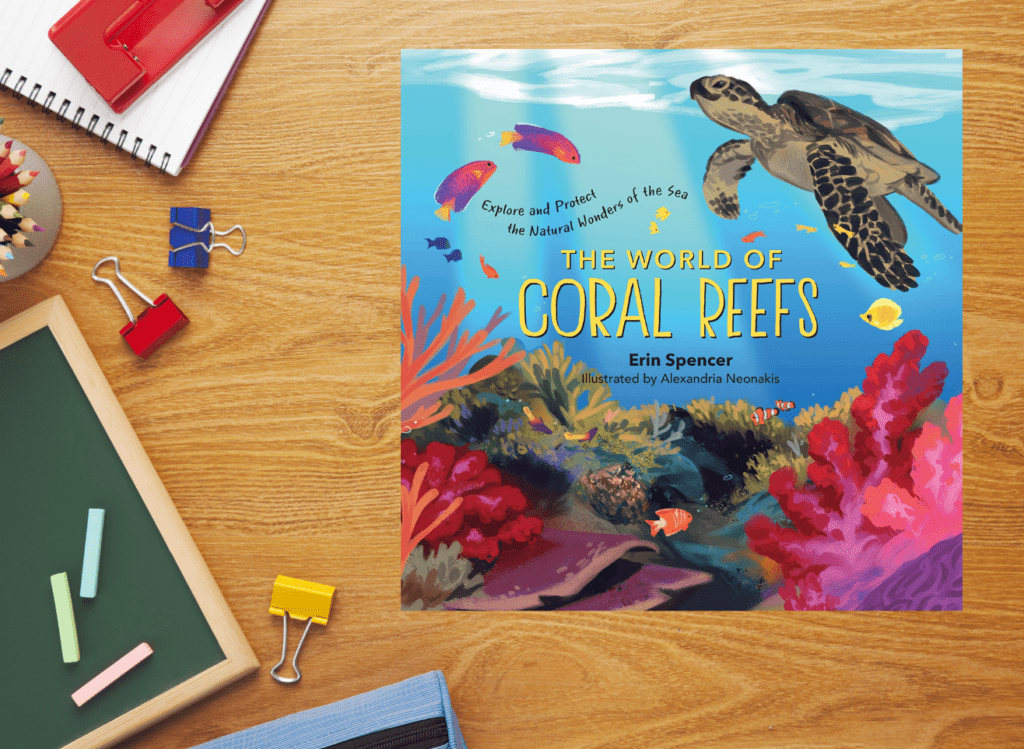 The World of Coral Reefs: Explore and Protect the Natural Wonders of the Sea by Erin Spencer
This book is full of informative visuals to help students understand the ins and outs of coral reefs. From how a reef is born to ways to keep them safe, Erin Spencer provides fascinating information that is accessible to upper elementary students.
Again another picture book that uses bright, colorful illustrations accompanied with great information to help students understand how interconnected everything in the world is.
The perfect book to use when introducing students to different types of coral, where they live, how they grow, what animals depend on them, and so much more.
Teacher Tip: Don't feel like you have to go out and buy all these mentor books right away, try searching YouTube for a read aloud video to share with your class or preview the book for yourself.
The five mentor texts suggested in this blog would go along perfectly with my Nonfiction Science Reading Passages: Focus on Ecosystems. Check it out! This resource is perfect for supporting your students reading, writing, and vocabulary with science-focused reading passages and activities.
Think about your next steps…
If you feel inspired by this blog, check out my other post to learn 6 easy ways to incorporate more picture books in your classroom today!
Check out Episode #77 to hear my podcast guest Courtney Hinshaw talk about the importance of picture books in the classroom.
Join us inside The Stellar Teacher Reading Membership, where you will get access to a resource library filled with reading and writing resources that you can use with all the picture books you'll be using in your classroom!
Happy Teaching!