The vast majority of the English language is derived from Greek and Latin roots. Some estimate that up to 75% of our language comes from the Greek and Latin language. That statistic alone is a compelling reason to incorporate more Greek and Latin Root work into your teaching!
If you need some fresh ideas on how to work Greek and Latin roots into your school year, I have four simple teaching routines that you can begin today!
Greek and Latin Roots Teaching Ideas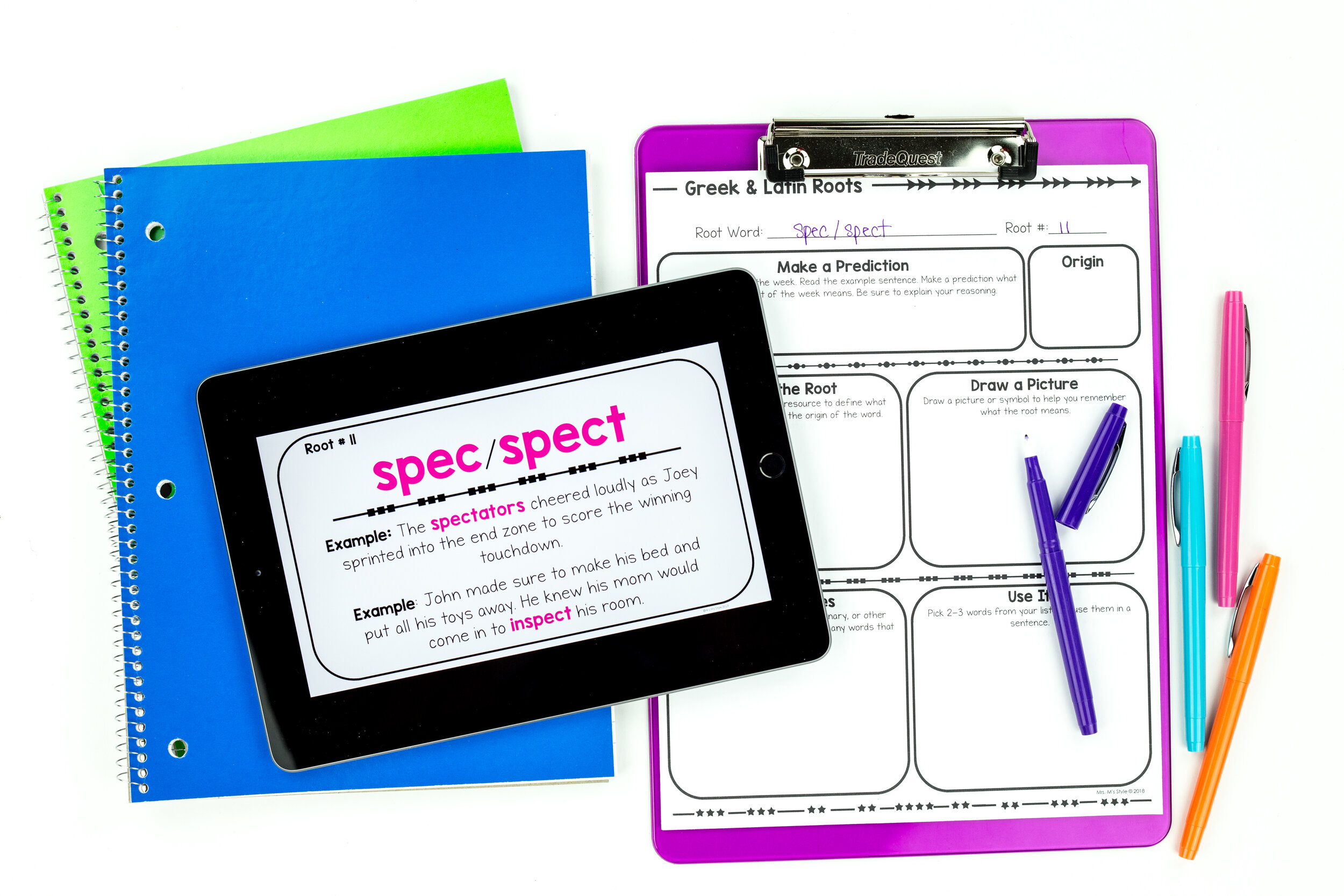 Introducing a word of the week is a great way to create an entire routine around this important skill, rather than simply assigning it as a one-time activity. You can use THIS ROUTINE to give students a new task each day of the week that will help them understand roots more deeply!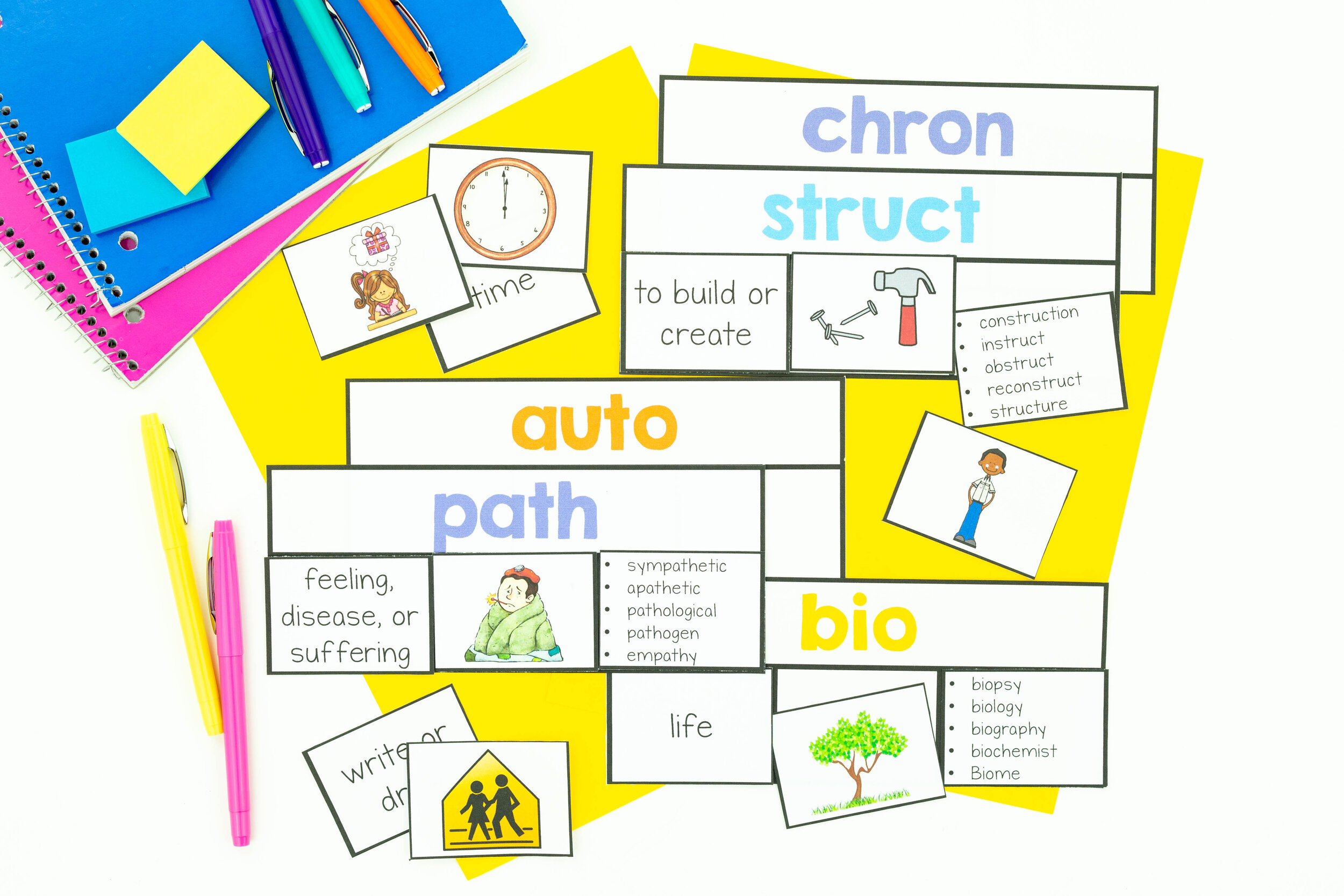 Display word wall cards in your classroom as a quick and easy reminder for your students to remember the meaning behind common roots. An even better way to use the word wall is to make it interactive! Use your word wall cards to create sorts! These word wall cards have sorts built right into them!
We all know the power of anchor charts! They serve as a great visual reminder for students. I recommend making large-scale anchor charts that highlight one root, the definition, and a series of words that feature that root. Then, create mini-versions of the anchor charts for students to keep in notebooks or folders. This way they can refer back to them throughout the year, even if you no longer have each anchor chart on display.
Any new skill that you are trying to reinforce is always more fun when it's turned into a game! Creating a bingo game about greek and latin roots is a great way to get students thinking more critically about the meaning of the roots they have learned, but have fun doing it!
Using these teaching ideas, your students will deepen their understanding of Greek and Latin roots. This is an area that has a positive growth affect on all other areas of students' reading and writing! To find the resources you need to implement the routines listed above in your classroom, check out my Greek and Latin Roots Resource Bundle!
And, if you're looking for more ideas/strategies for teaching Greek and Latin Roots, check out THIS blog post.
Happy Teaching!
---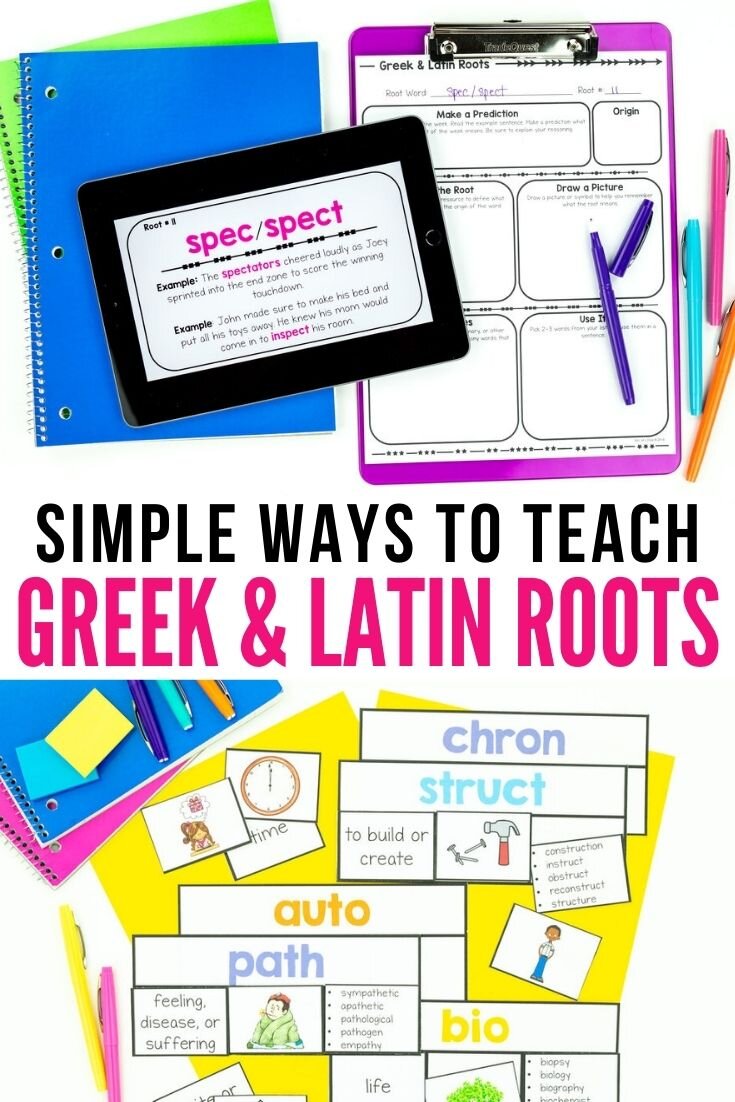 ---