I recently shared about the 7 attributes of successful readers. It's important to identify what a reader needs in order to be successful, because it helps to know what we are striving for as reading teachers! But, what do you do when a student is stuck in one area, and can't master one of the attributes? Today, I have intervention ideas for each of the 7 attributes. As you become familiar with these 7 qualities, it will be easier to identify which area a child is struggling with.
The ideas listed below will help you support them right where they are!
Accuracy
If a student is struggling with accuracy, they are not reading the majority of words in a text correctly. It's easy to see how this would disrupt comprehension. If a student is struggling with accuracy, try supporting them by:
Providing students with focused instruction that targets word families or spelling patterns they struggle to read correctly

Explicitly teach students a variety of accuracy strategies to help with decoding: chunking, blending, flipping sounds, re-reading, using picture clues, etc.
Fluency
Is the student able to read smoothly, and at an appropriate pace? If fluency is the struggle, students will lack comprehension skills, because their reading will not flow naturally. If a student struggles in this area, you can try:
Have students record and listen to themselves read.

Have students re-read a short passage to improve fluency.

Incorporate different moods, expressions, or voices to dialogue while students are reading.

Have students participate in reader's theatre.
Efficacy
Efficacy relates to the student's believe that they can be a successful reader. They are confident in their ability to grow. If a student struggles in their reading self-esteem, support them by:
Celebrate the reading habits and behaviors that the student does well

Focus on reading achievements that are not linked to standards

Promote a growth mindset around reading.
Interest
Is your student reading texts that interest them? A lack of interest may be related to a lack of reading exposure, so students believe that there are no books that they enjoy. Or, it may be linked to one of the other attributes listed here. If you have determined that a child has lost interest in reading, but it's not related to a lack of accuracy, fluency, or another area, try supporting them by:
Asking students to brainstorm topics that they like. Send them to the library with their list.

Introduce a wide variety of genres to the student to give them a diverse series of reading experiences.

Incorporate fun and unique reading response activities.

Incorporate book talks, book clubs, and other engaging reading routines that will excite your students.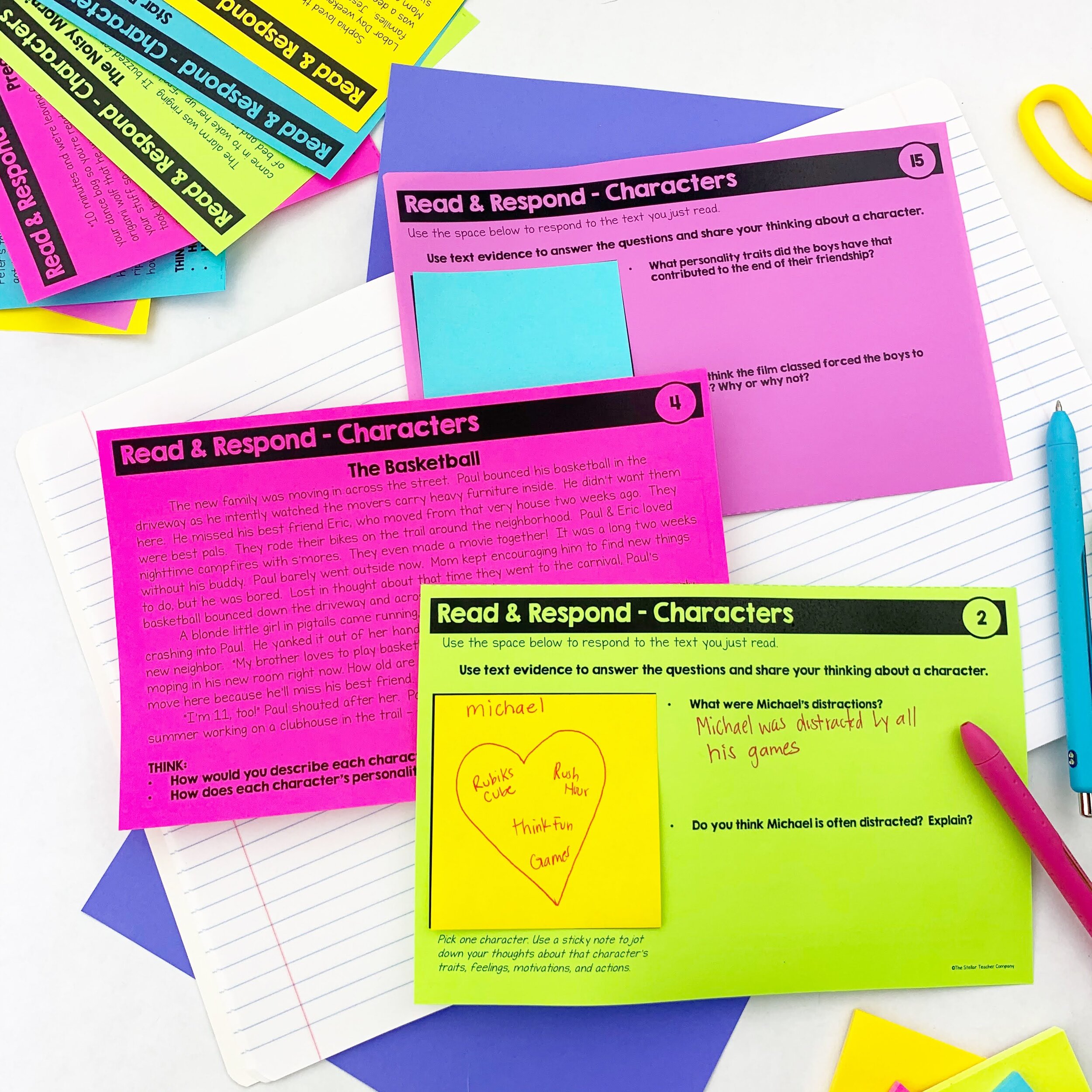 Motivation
Is the student motivated when they are reading? A lack of motivation may look like apathy, despite not struggling with reading otherwise. If you have a student struggling with motivation, you can support them by:
Setting personal goals for the student to work towards

Incorporate genre studies, author studies, or other project-based-learning experiences to give students a purpose for reading.

Let students buddy read, and create other peer-collaborative reading experiences.
Background Knowledge
Depending on the life experiences of your students, they may struggle with the background knowledge they need to have to fully engage with the text. This may not be a constant struggle. A student can have a lack of background knowledge with one text, but have plenty of life experience with the next text. If you encounter a student struggling with background knowledge, try:
Incorporating thematic planning so texts and assignments across subjects are related.

Use your read aloud time to model how to access background knowledge.

Give students question stems that will help them activate prior knowledge about genre, author, skill, or topic, rather than simply just the topic.
Comprehension
Does the student remember what they read when they are finished reading? Do they have the tools they need to deeply comprehend texts without guidance? For students who lack comprehension when reading, support them by:
Incorporating strategy groups into your reading block to provide targeted instruction.

Teach students a variety of comprehension strategies, so they can select the one that works best for them.

Have students talk through their understanding of a text before they write it down.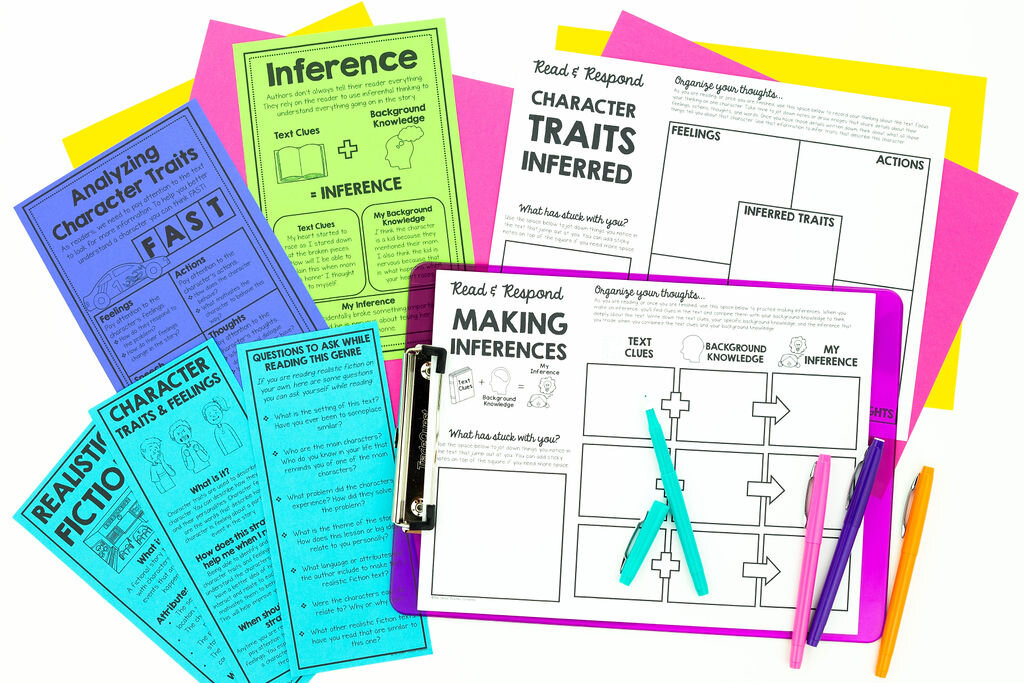 While sometimes it can feel overwhelming to figure out how to best support our struggling readers, I hope the ideas in this post give you a great starting place. You know your students best, and I am confident you'll know exactly what they need in order to continue growing as readers!
Happy Teaching!
---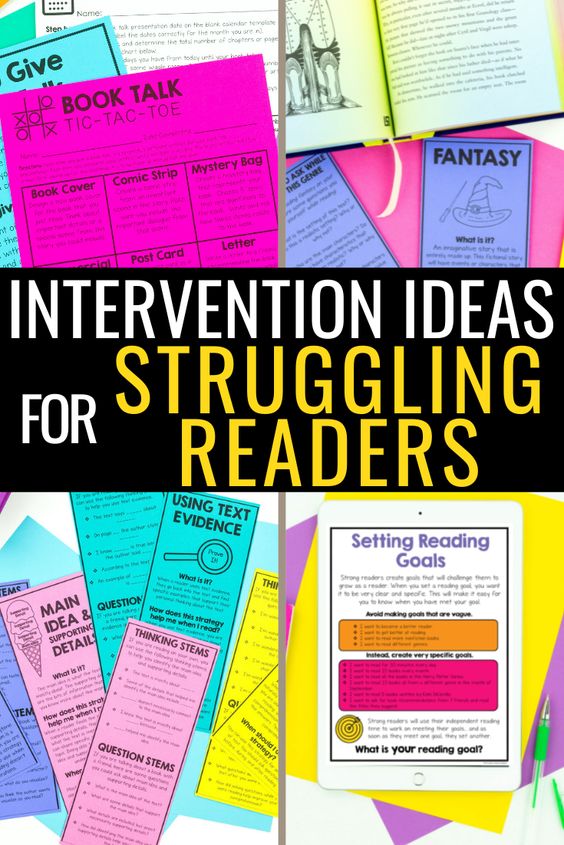 ---