It is hard to believe we are at the beginning of a new year! And with the start of the year usually comes a shift in mindset – a desire to make changes, meet goals, make steps toward more intentional teaching. It's all over the internet, podcasts, social media, our friend groups. . .
It would be hard to ignore that when January rolls around, we feel obligated to set a New Year's Resolution … or more than one. 
I have a complicated relationship with New Year's Resolutions. I used to be the person that set BIG goals. As a teacher I had personal and professional resolutions. I felt like I did everything to set myself up for success to meet my resolutions in the New Year, yet I would miss one day or drop the ball on a goal.
And then I would give up on it entirely. Sound familiar?
I hope you find some relief from the post if you relate to any of this. Instead of talking New Year's Resolutions or goals, I thought it would be more fun to talk about making shifts toward more intentional teaching.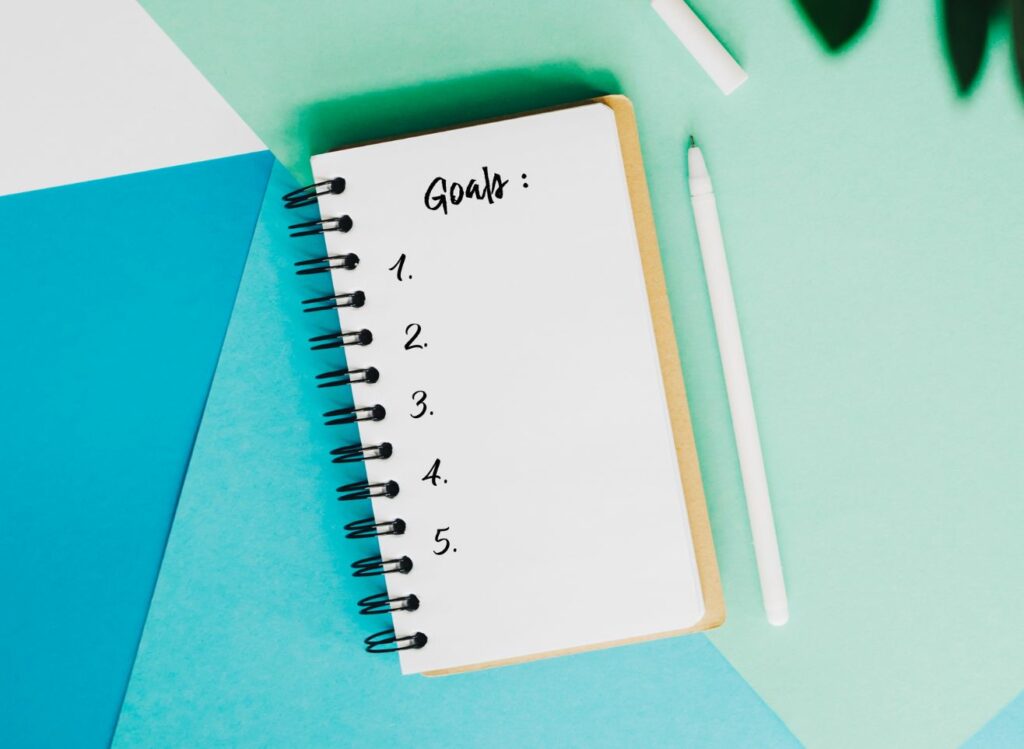 New Years Intentions vs. New Year's Resolutions
When I first shifted from goal setting to being more intentional, I wanted to know the difference between the two. What is intentional teaching?
According to the Oxford Dictionary, an intention is an aim or plan. And in medicine, it is the healing process of a wound. And I like those definitions because when I set intentions, I want to change a habit or something that isn't serving me to the fullest. I am healing the areas that don't work for me.
The Oxford Dictionary defines a resolution as a firm decision to do or not do something. To me, this definition seems so final and less forgiving. When I make a resolution and don't meet its expectations, I lose motivation to keep going. 
So for me intentional teaching means a few things:
developing a plan with realistic goals
breaking down goals into manageable steps (for myself and my students)
thinking about my student's learning and development when making decisions
being willing to adjust and adapt as necessary
In this blog, I will discuss five literacy activities I think will help you make the shift toward more intentional teaching. You don't have to be perfect at all five activities, and if you fall away, you can always find your way back!
I hope these activities feel less like absolutes and more like a path you'd like to follow as you navigate what intentional teaching means to you this year.
#1: Reading More Nonfiction 
Make this year the year you add more opportunities to read nonfiction with your students!
Nonfiction texts help build students' content knowledge in core subjects like science and social studies.
Nonfiction texts expand students' vocabularies.
The various structures and text features in nonfiction texts benefit students' understanding of multiple texts and vocabulary.
In Nancy Hennesy's book The Reading Comprehension Blueprint, she states, "informational text is an important source of students' domain knowledge and vocabulary, and by the time students reach fourth grade, much of the content they encounter in the classroom is presented in the form of expository text."
The more nonfiction opportunities we give our students, the more confidence they will have as the texts they read increase in rigor.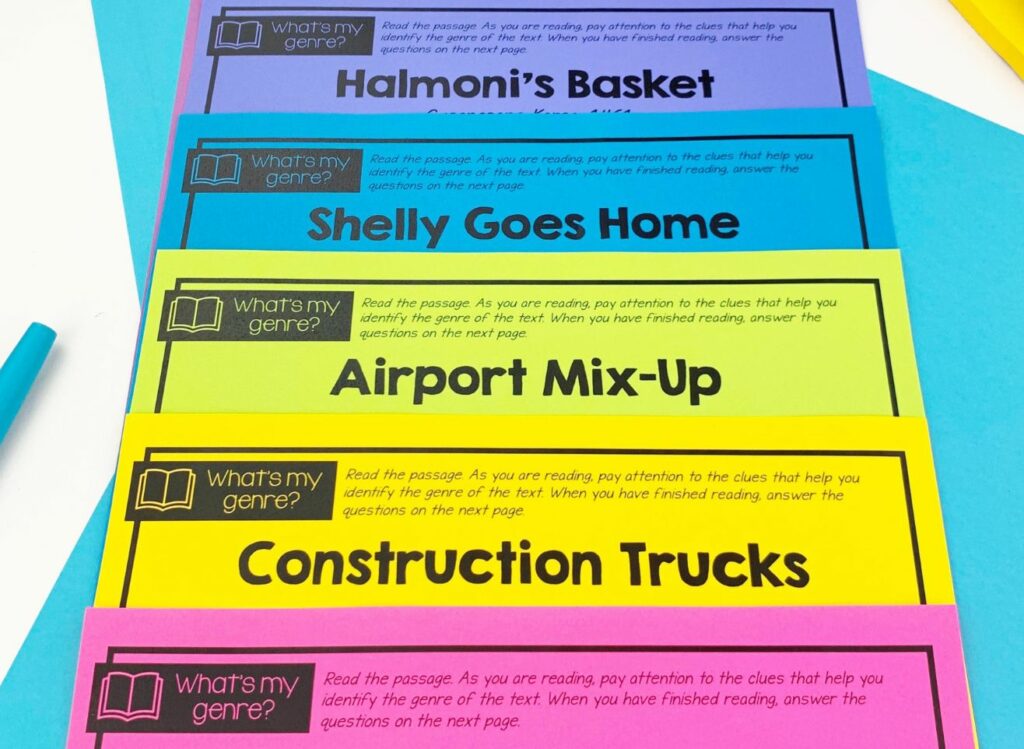 #2: Spending More Time On A Single Text 
Teachers sometimes feel rushed to get through as many texts as possible in a school year. Or we feel pressured to use a new text for every lesson we teach. But is that the most purposeful decision?
There are so many benefits to spending more time on a single text. Each time we read a text and practice various reading strategies, we think more deeply about it.
I've also seen students' confidence skyrocket when they use a text more than once. They become familiar with the vocabulary and sentence structure. So, we can encourage them to go beyond thinking about just reading the text and think more deeply about what they can learn from it.
Activities you can complete with a single text:
Writing
Discussions
Questioning
Connection
Vocabulary Analysis
Word Study
Content Specific
Every text you and your students read has the potential for multiple learning opportunities. If you use a set of passages to study genre, don't shy away from being them back in another unit like making connections or main idea! I encourage you to be more intentional about how you use reading passages this year.
#3 – Embedding Grammar Into Your Reading Lessons 
Whether it is sentence structure, parts of speech, or a single grammar rule, I encourage you to spend time incorporating grammar instruction into your reading lessons this year. Language skills and literacy achievement are connected.
If you feel unsure about this, start small. Try including a mini grammar lesson once a week and build confidence to incorporate grammar every time you teach a reading lesson!
Teaching grammar through context can help students understand, remember, and apply grammar rules.
Syntax (the arrangement of words and phrases to create well-formed sentences) is important to language comprehension.
Embedding grammar instruction in your reading lessons will help students understand the connection between grammar and comprehension.
Comprehension begins at the sentence level. If students can break apart and understand sentences, how can they make sense of entire passages? I think you'll find embedding grammar lessons will improve their overall reading skills.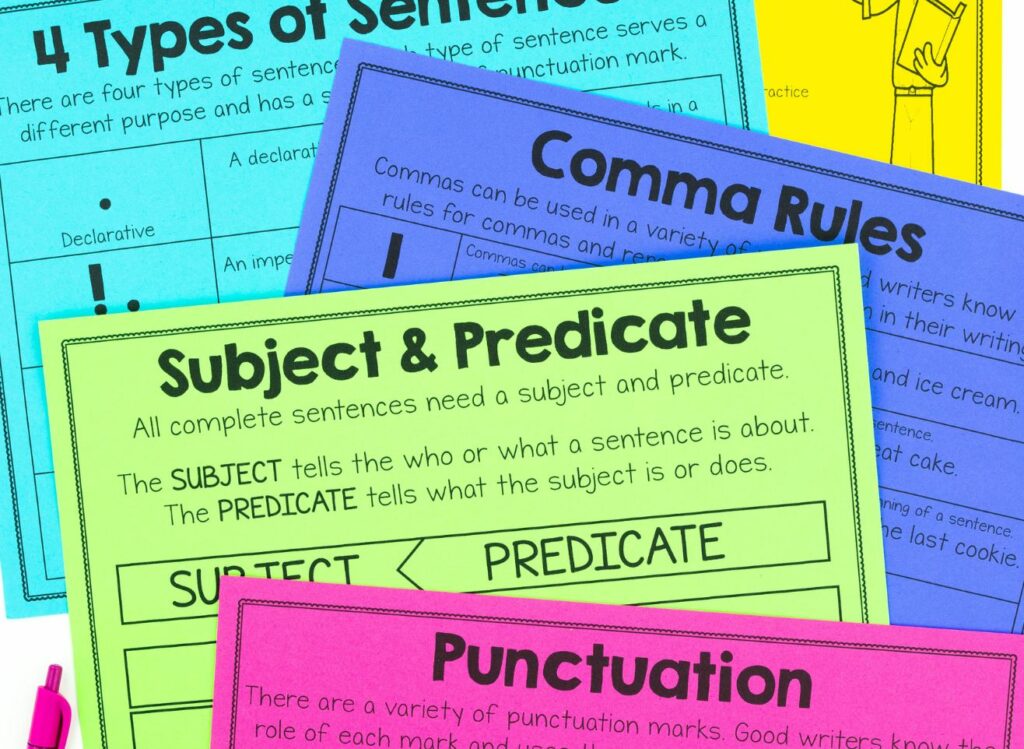 #4: Leaning Into Thematic Planning
Thematic planning is when you think about teaching and learning interactively and holistically.
If you are getting ready to teach a unit on ecosystems in science, think about how you can integrate it into multiple subjects.
Be intentional about what mentor texts you use in your literacy lessons – choose a variety of text structures about ecosystems.
Identify vocabulary words with roots and affixes that are related to ecosystems.
Plan writing assignments around a topic related to ecosystems.
Use word problems related to ecosystems for your math lesson.
If this is something you are interested in trying out this year, be on the lookout for my upcoming podcast, Episode #119, where I go in-depth on thematic planning!
#5: Adding High-Impact Literacy Routines to Your Day 
If you've been following The Stellar Teacher Company for any amount of time, you will not be surprised by this one! We love high-impact literacy routines because they are practical and engaging.
A high-impact literacy routine is a literacy task or activity that is a quick, easy and predictable routine for your students. But don't let the fact that it's predictable scare you away; these routines will help your students grow.
If you haven't added a high-impact literacy routine to your classroom, now is a great time to start!
You can grab a free sample to help you get started. Download my Picture of the Day Routine for free! This literacy activity is a fun, easy routine that takes just a few minutes each day and will help your students boost their inferential thinking skills.
Promote inferential thinking!
Picture of the Day
This quick and easy routine takes just a few minutes each day and will help your students boost their inferential thinking skills. Grab this freebie to get your first week's worth of pictures of the day photos and prompts.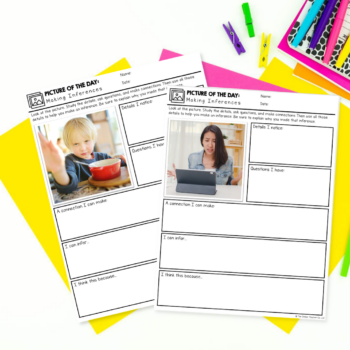 So, now you have a handful of ideas to mull over as you move into the new year. I hope you won't think of these as New Year's Resolutions; they aren't hard and fast goals. You don't have to start implementing them all at once.
Choose one that will most impact your teaching and students learning and give it a try!
Put it into practice…
Download my Picture of the Day freebie! This freebie will give you your first week's worth of pictures of the day photos and prompts focused on building your students inferential thinking skills. It's engaging and a simple, yet effective way to include a high-impact literacy routine in your schedule!
Check out Episode #115 of the podcast where I dive into a more/less list that will support your on your intentional teaching journey this year.
Come join us inside The Stellar Teacher Reading Membership. You'll get access to a resource library filled with reading and writing activities to support your students all year long, including many pre-made high-impact literacy routines and more! The Membership is more than resources, it is a community that will help support your journey to becoming a more intentional reading teacher.
Happy Teaching!