If you want to transform your students into lifelong readers who are OBSESSED with reading, then at some point during the school year you're going to have to spend some time talking all about reading genres.
I truly believe teaching the reading genres is one of the keys to creating highly engaged readers.
When our students have a strong understanding of the different attributes connected to teach of the reading genres, they start to develop their own reading identifies.
They can easily articulate which genres they enjoy reading and which ones they would rather avoid. And having this self-awareness as a reader is critical if we want our students to be pursuing real reading outside of our classrooms.
If you've never focused on teaching the reading genres before, it might feel like one extra thing to add to your teacher to-do list. But in reality, there are plenty of things you can easily start doing with your students that will help them discover their favorite reading genres and fall in love with reading.
5 Tips To Help Students Discover Their Favorite Reading Genres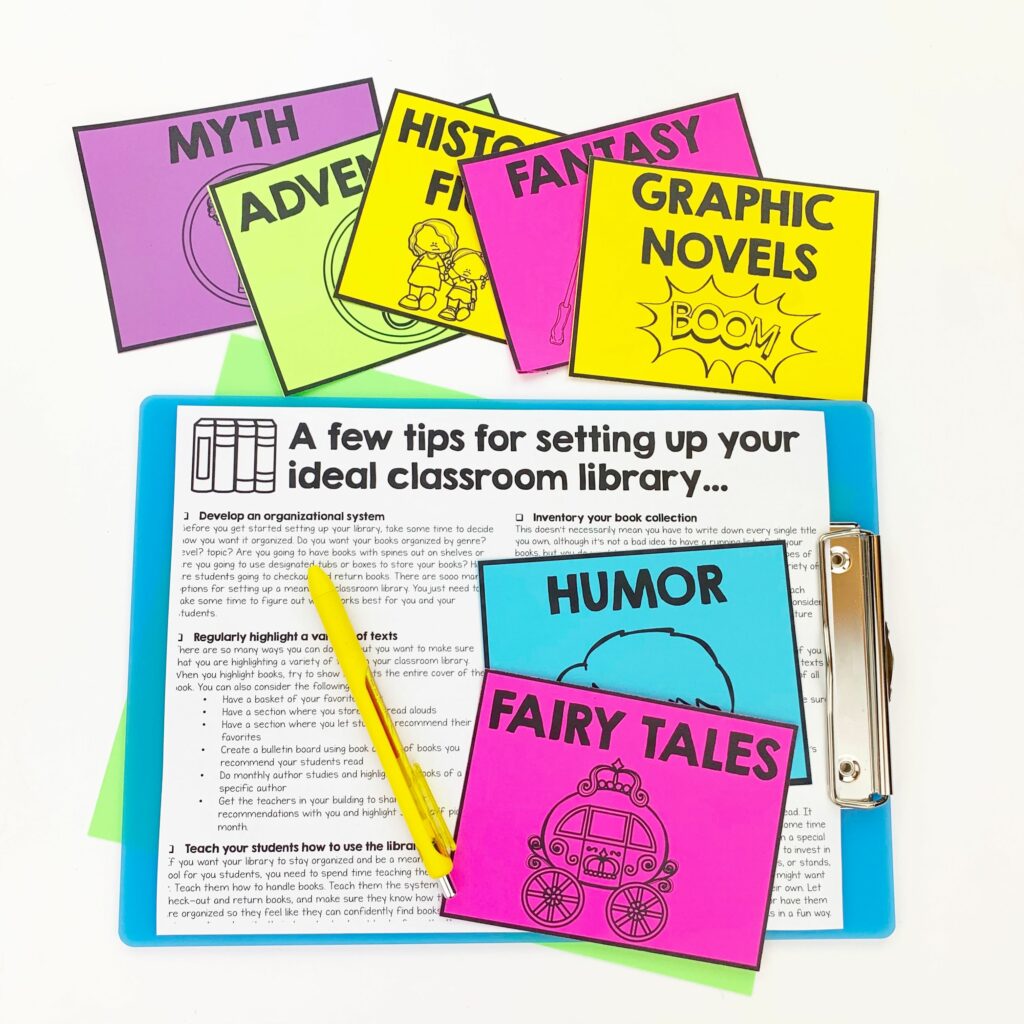 Tip #1: Make sure your students can easily identify the genres that exist in your library.
So the whole point of teaching the reading genres is to help students be able to find their favorite genres in your classroom library.
If we are going to go to the trouble of focusing our reading instruction on genre in the first place, we might as well set up and organize our classroom libraries in a way that will help students quickly and easily find their favorite genres when they go to check out a book.
I loved organizing my classroom library by genre and it's one of my favorite ways to encourage upper elementary reading teachers to organize and label their bookshelves.
But, even if you choose to organize your classroom library by topic or author or book title, you can still include resources that will help students think about genre when they go to check out a book.
Consider having a genre word wall in or near your classroom library. Your genre word wall could be student created or you could use pre-printed word wall cards that show the genre, an explanation or definition of what that genre is and then a picture cue. Having a genre word wall close to your library can just make it easy for students to remember the characteristics of the genres they enjoy (or don't enjoy) reading.

Post your genre anchor charts close to your library. If you have a little more space on your classroom walls and want to provide a little extra information than what can fit on a word wall card, you might want to go ahead and post your genre anchor charts next to your library. The information on an anchor chart is something we want our students to keep in mind while they are looking for books to read.

Include a "Featured Genre" section in your library. One thing you could easily add to your library is a featured gerne section. This could be as simple as each month focusing on one specific genre and then finding 3-4 books from your library that fit within that reading genre. This can help students find books that are similar to the genres they enjoy reading.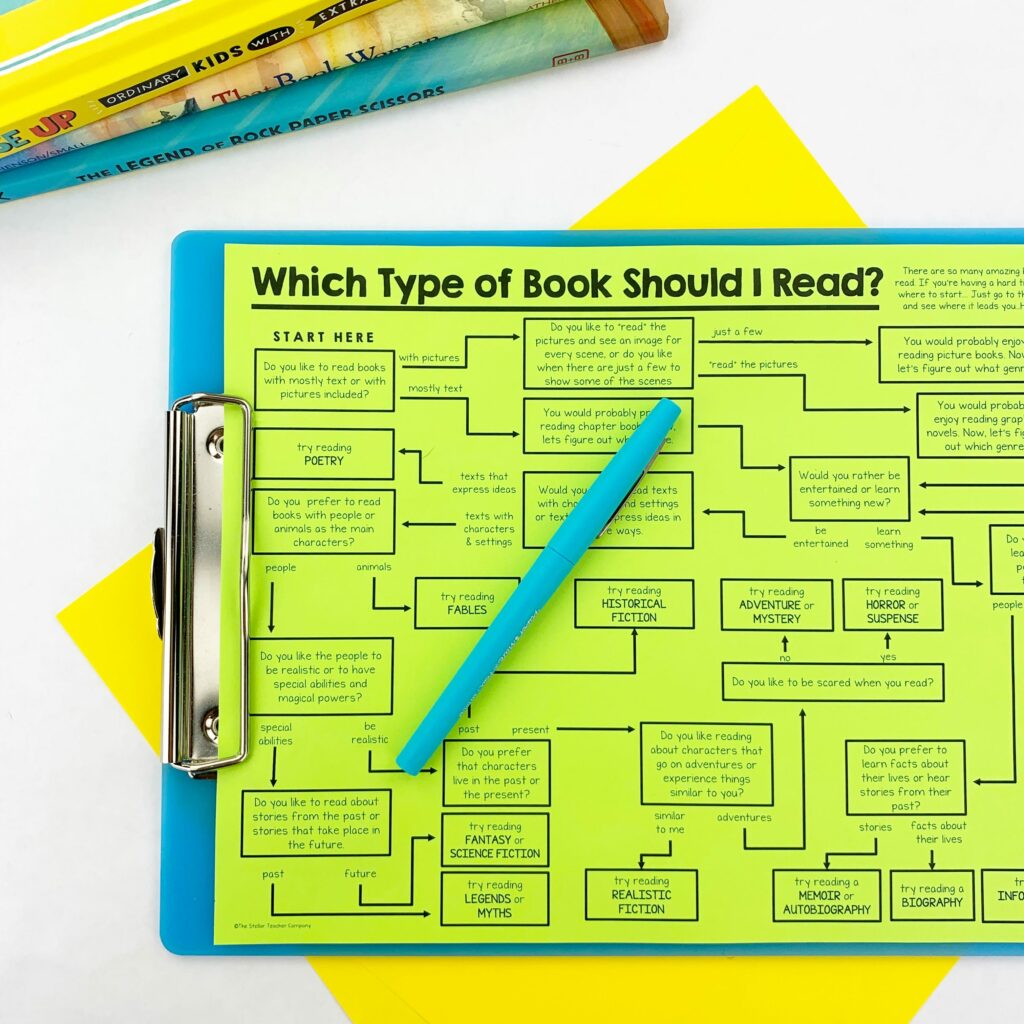 Tip #2: Put a genre spin on your BOY reading inventory.
I know a lot of teachers will give their students a reading interest inventory or survey at the start of the school year to help figure out what types of books they like to read. This helps teachers know a little bit more about their students reading lives and it's a practice I highly recommend.
Well rather than just asking questions about what topics they like to read about and how they feel about reading, try to ask genre specific questions.
I actually have a freebie that I'd love for you to grab that will help you do just that. I put together a genre interest survey that is more like a "choose your own adventure" but it helps students figure out what types of reading experiences they enjoy.
Grab Your FREE Gift!
Reading Genre Inventory
This reading inventory is a fun way to help students figure out what genre they should read next! Students can go through this "choose your own genre" inventory several times and get different answers each time. It's such a fun way to help students explore different genres.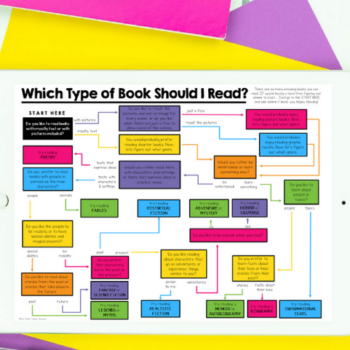 This inventory is helpful for you and your students, but it is really helpful for your students because it puts a priority on the reading experience.
Your students might not be able to articulate that they love reading informational texts. But they might be able to say they like reading about new topics. Or your students might not know they enjoy reading fables, but they might be able to tell you they like reading stories where the main characters are talking animals.
If you think this genre reading inventory is something your students would enjoy, be sure to grab the freebie linked above.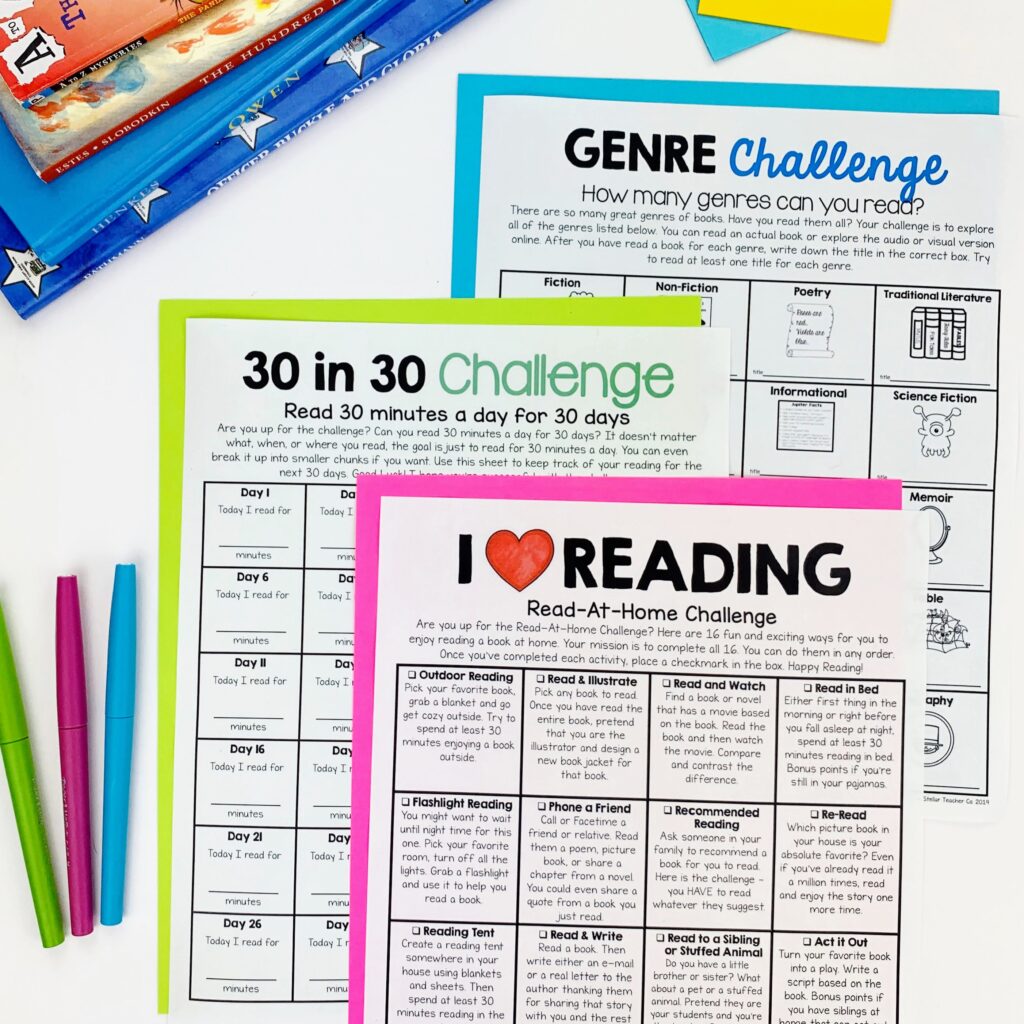 Tip #3: Do a genre challenge during the first 30 days of school.
Another easy thing you can do to help students discover their favorite reading genre is to do a Genre Reading Challenge during the first 30 days of school. If you're already well into your school year, you can easily do these at any point in time, but
I have talked a lot about how fun reading challenges are and how they are a great way to engage your students. It is one of the quickest ways that you can help your students figure out what books they enjoy reading is by exposing them to all the different genres at the start of the school year.
This could be done as a whole class or on an individual level.
To get started with a reading challenge you will need to:
Determine the length of your challenge. I suggest a full month, but you can make them longer or shorter.
Have your students set a goal for the number of genres they want to read in that time frame. I would push your students to set a number that is between 10-15.
Encourage your students to read picture books since that is a quick and easy way to explore the different genres.
Give your students a way to track their progress. You can find a template for a genre challenge inside this set of reading challenges on tpt or as part of the stellar teacher reading membership.
A genre challenge is such a fun way to encourage students to explore genres that are outside of their reading comfort zones.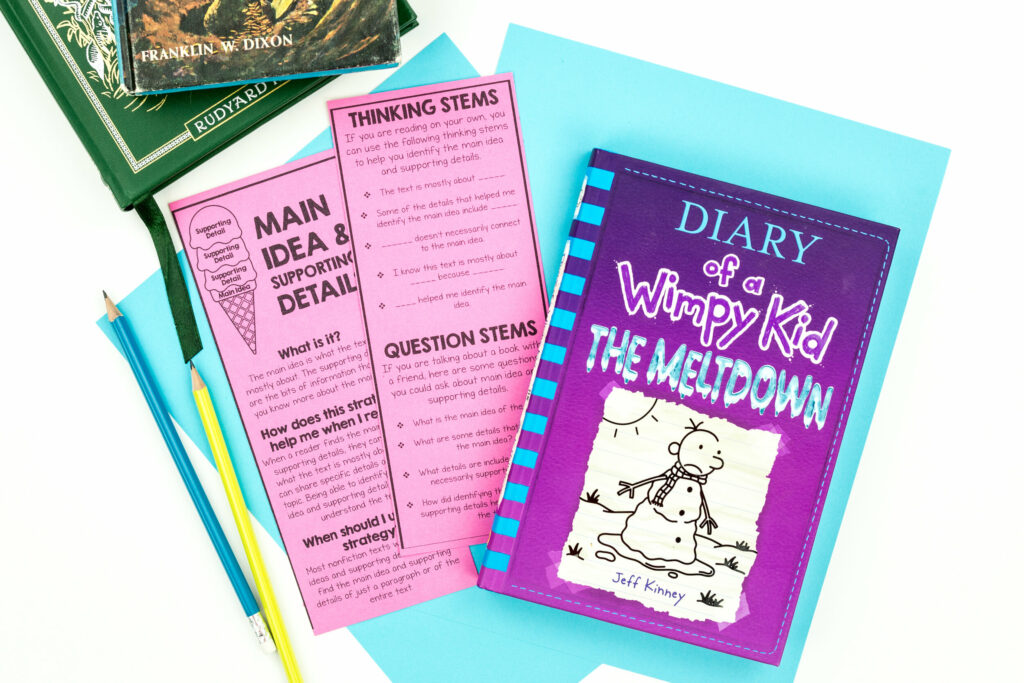 Tip #4: Have students keep a genre journal.
Having students keep a genre journal is a really easy way for them to pay attention to the genres they enjoy reading or don't enjoy reading. It's ok for students to figure out they don't enjoy genres. I personally don't enjoy reading historical fiction (I know, I'm a weirdo). But that is helpful for me to know, because I avoid that genre of books when I'm looking for a new book to read.
We want students to have a strong awareness of the reading genres they love and the ones they loathe.
You can have students write a daily or weekly reflection in their reading journal that will get them to focus on their experience with the different genres. This could be something you do at the start of the school year or periodically throughout the year.
Here are some prompts you could have your students respond to in their genre journal.
Today I read….
The genre of this book is…
I liked/didn't like this genre because…
I think I would/would not like to read it again because…
A friend who might also like this genre is…. becuase…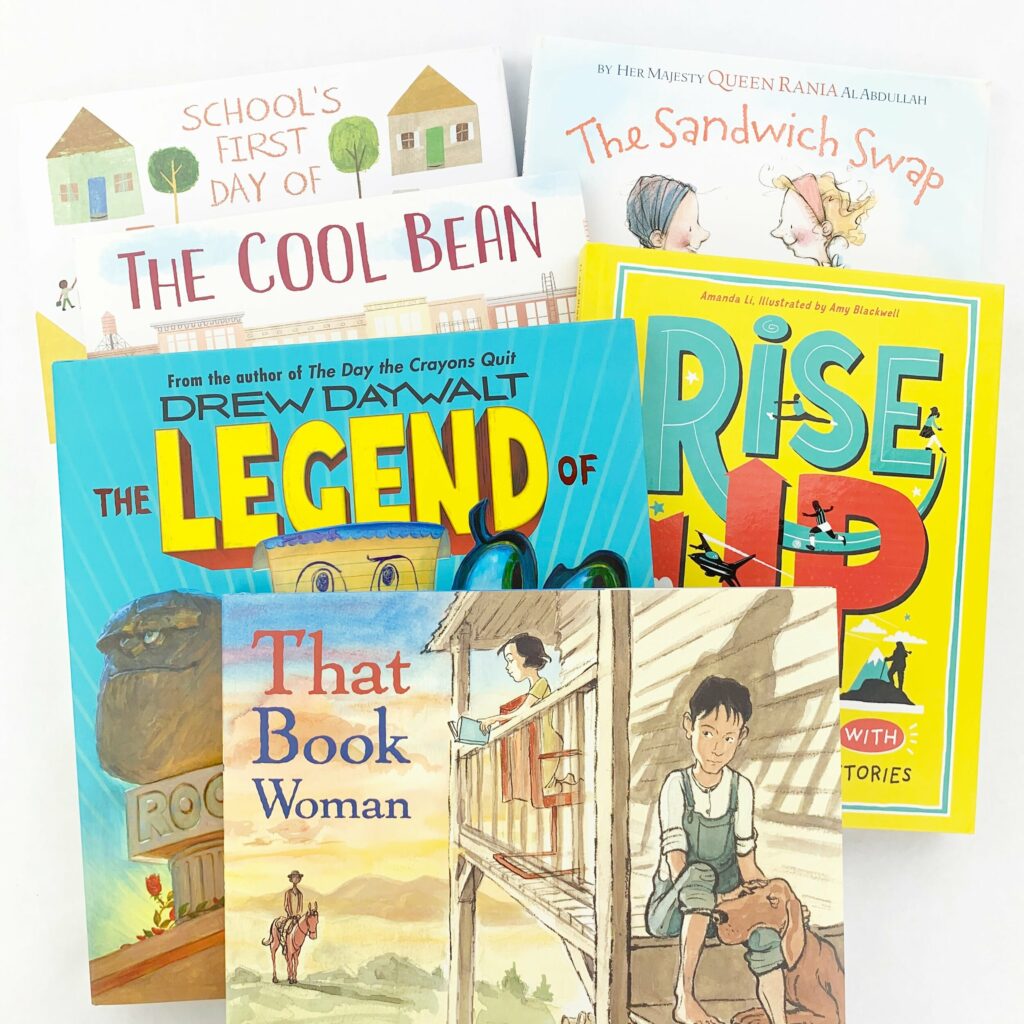 Tip #5: Have students vote and rank their favorite genres during your read aloud.
The last tip I have for you is to make discussing genre a regular part of your read-aloud. One way to do this is by letting students vote on the genre of the book.
At the end of the read-aloud, you have your students identify the genre of the book and then have them vote on whether or not they liked that genre.
You could keep track of genres your class enjoys and doesn't enjoy. Or you could even turn your read-aloud into a genre tournament with a bracket system and everything.
Letting students vote on their favorite genres is just another way you can give voice to their personal reading preferences which is the whole reason why we want to teach the reading genres in the first place.
Put it Into Practice…
Hopefully, these five tips are resonating with you and you are excited to give genre a little bit more attention during your reading instruction.
Before you leave this post and keep scrolling, I want you to do two things.
Grab the free genre inventory linked below and plan on sharing that with your students this week. It's free and your students will love it.
Scroll to the very very very bottom of this post and in the comments let me know which tip you plan on implementing in your classroom. I always love what ideas you are excited to try.
Happy Teaching!
---
Grab Your FREE Gift!
Reading Genre Inventory
This reading inventory is a fun way to help students figure out what genre they should read next! Students can go through this "choose your own genre" inventory several times and get different answers each time. It's such a fun way to help students explore different genres.