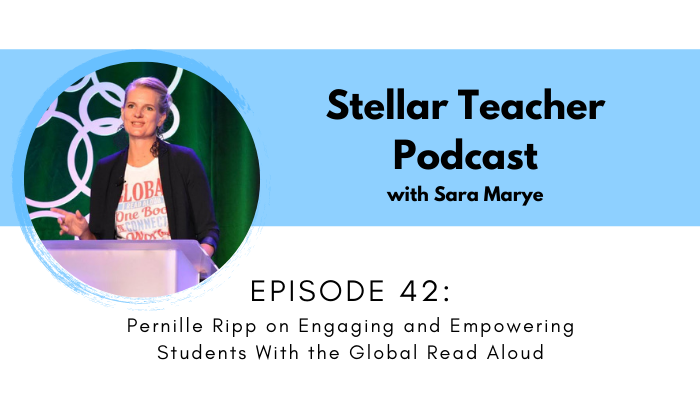 Most teachers that I know fantasized about being teachers from a very young age. I'm sure I'm not the only one who envisioned what my future classroom would look like or the successes my students would have due to my hard work and attention. My guest on today's episode, Pernille Ripp, was disappointed to find that the current education system made it difficult for her to fulfill her dreams and provide students with authentic reading experiences.
Instead of being complacent, Pernille decided to focus on two important areas of teaching: engagement and empowerment. What started as a blog ended up having an impact not only in her classroom but around the world. Her program started as an idea to increase engagement in reading but it has transformed into something much more, teaching skills such as empathy. The empowerment of Global Read Aloud fosters connectivity amongst people, which has never been more important than it is today.
Pernille Ripp is a seventh grade teacher in Wisconsin and the creator of the Global Read Aloud (www.theglobalreadaloud.com), a literacy initiative that has connected more than 2,000,000 students since 2010 through the use of technology. She speaks internationally and writes regularly on her blog (www.pernillesripp.com). She is also author of several books including Passionate Readers – The Art of Reaching and Engaging Every Child and Passionate Learners: Giving Our Classrooms Back to Our Students
Grab Your FREE Gift!
Book Talk Anchor Charts
I have 5 anchor charts that I'd love to share with you. These anchor charts will help you teach your students how to plan for, present, and listen to book talks given in your classroom.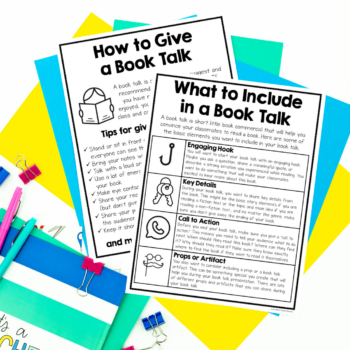 In this episode we discuss:
Resources Mentioned:
Connect with Pernille:
Connect with me:
More About Stellar Teacher Podcast:
Welcome to the Stellar Teacher Podcast! We believe teaching literacy is a skill. It takes a lot of time, practice, and effort to be good at it. This podcast will show you how to level up your literacy instruction and make a massive impact with your students, all while having a little fun!
Your host, Sara Marye, is a literacy specialist passionate about helping elementary teachers around the world pass on their love of reading to their students. She has over a decade of experience working as a classroom teacher and school administrator. Sara has made it her mission to create high quality no-fluff resources and lesson ideas that are both meaningful and engaging for young readers.
Each week, Sara and her guests will share their knowledge, tips, and tricks so that you can feel confident in your ability to transform your students into life-long readers.
Tune in on your favorite podcast platform: Apple, Google, Amazon, Spotify, Stitcher, and more! If you're loving this podcast, please rate, review, and follow!
Podcast (stellar-teacher-podcast): Play in new window | Download