If you would ask most reading teachers what their goal is for their students, I bet more often than not, they would say they want their students to love reading…
Unfortunately, the way our current educational system is set up, our school day doesn't always allow for that.
There is the pressure of state testing AND teachers are often given boxed curriculum programs that don't always leave room for creativity and authentic reading experiences.
This means we need to be even more intentional about how we set up our classroom community so it is truly centered on building a love of reading.
There are four things every upper elementary reading teacher can do that will help their students fall in love with reading.
How to Create a Classroom Community Focused on Reading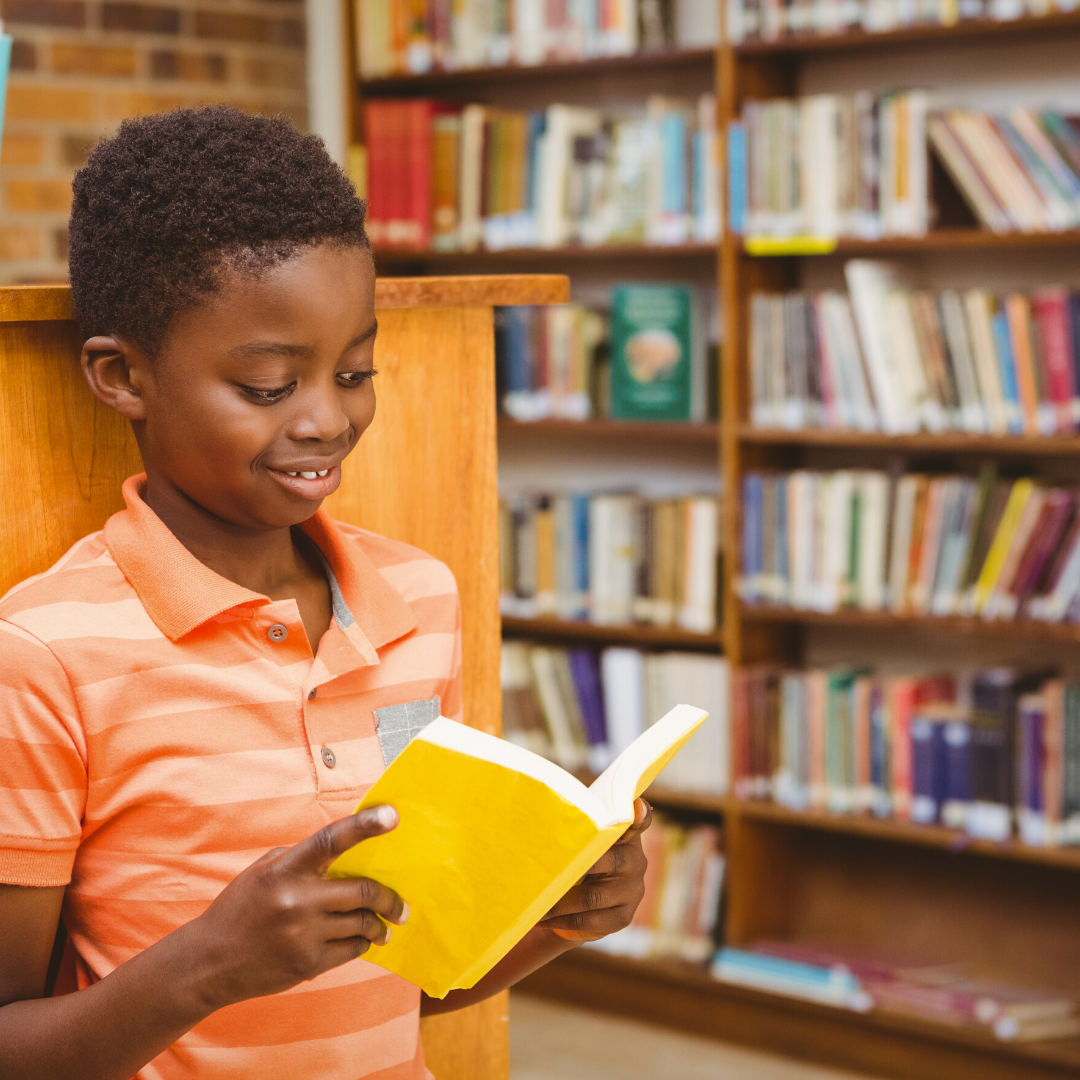 Teach the reader, not the text.
This is my number one tip for reading teachers who want to center their classroom community around reading. We need to remember that we are teaching students and their needs and interests should be our number one priority when it comes to our reading block.
Too often we get bogged down in trying to help our students remember the weekly story, or retain enough details from our current novel study, or answer enough multiple choice questions on our end of unit test… but when we focus on those things we are putting our attention in the wrong place.
If we really want to grow a community of readers, we need to make sure that we are putting our students above everything else.
So what does this look like from a practical standpoint:
You might have to adjust your pacing guide. Maybe you need to go slower or spend more time on a certain skill bc your students just aren't ready to move on.

You might have to select different books to read aloud year after year because what you read last year might not resonate with your students this year.

You might need to change up your reading centers or your reading response activities because your current group of students might not be as into or interested in what last year's class did.
At the end of the day, we just need to remember that our students have unique interests, abilities, and background knowledge that will be different from year to year. It is our job as teachers to make sure we are putting our students first.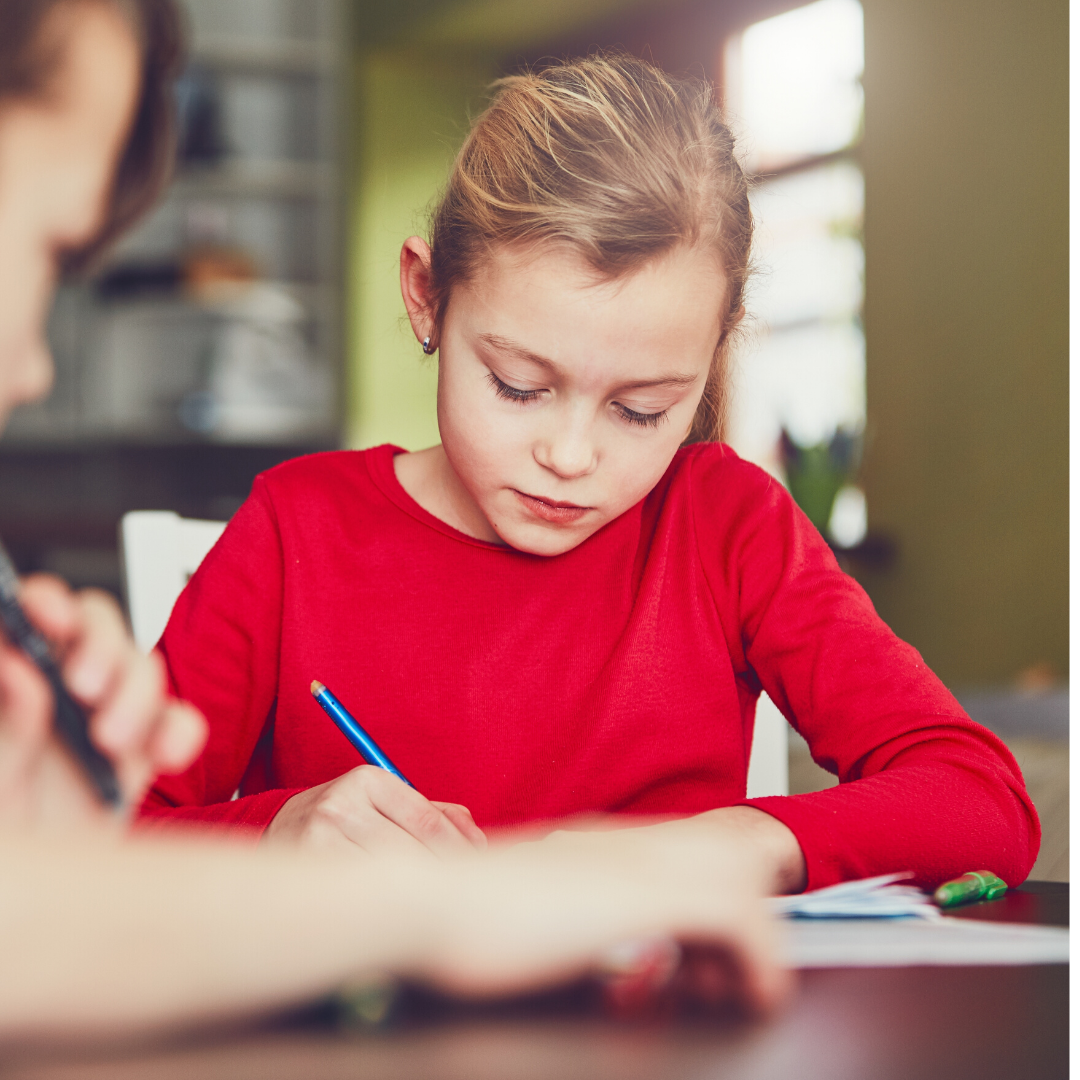 Students should be the ones doing the work.
This should be great news for you! Teachers work hard enough as it is. It's time we flip our classroom to make sure students are doing the heavy lifting during our reading block.
I remember when I taught 2nd grade. I would spend ALL weekend looking for and planning center activities that would take my students just a few minutes to complete… I started to wonder why I was doing all the work when they were the ones that needed the practice.
If your students are the ones doing the work, your reading block might look like this:
During independent practice students are reading books they selected and they are deciding what skills they want to work on and how they are going to respond to their reading

During a read aloud, you are reading, but your students as asking questions, they are making connections, they are sharing their thinking about the text, and they are the ones that are deciding HOW to respond and extend their thinking after the read aloud.

During a strategy lesson or small group instruction most of the time students are reading and practicing. There is very little teacher talk and students are the ones doing the work.
When your students start to play a more important role in your reading block they will be more engaged and make more progress towards reaching their goals.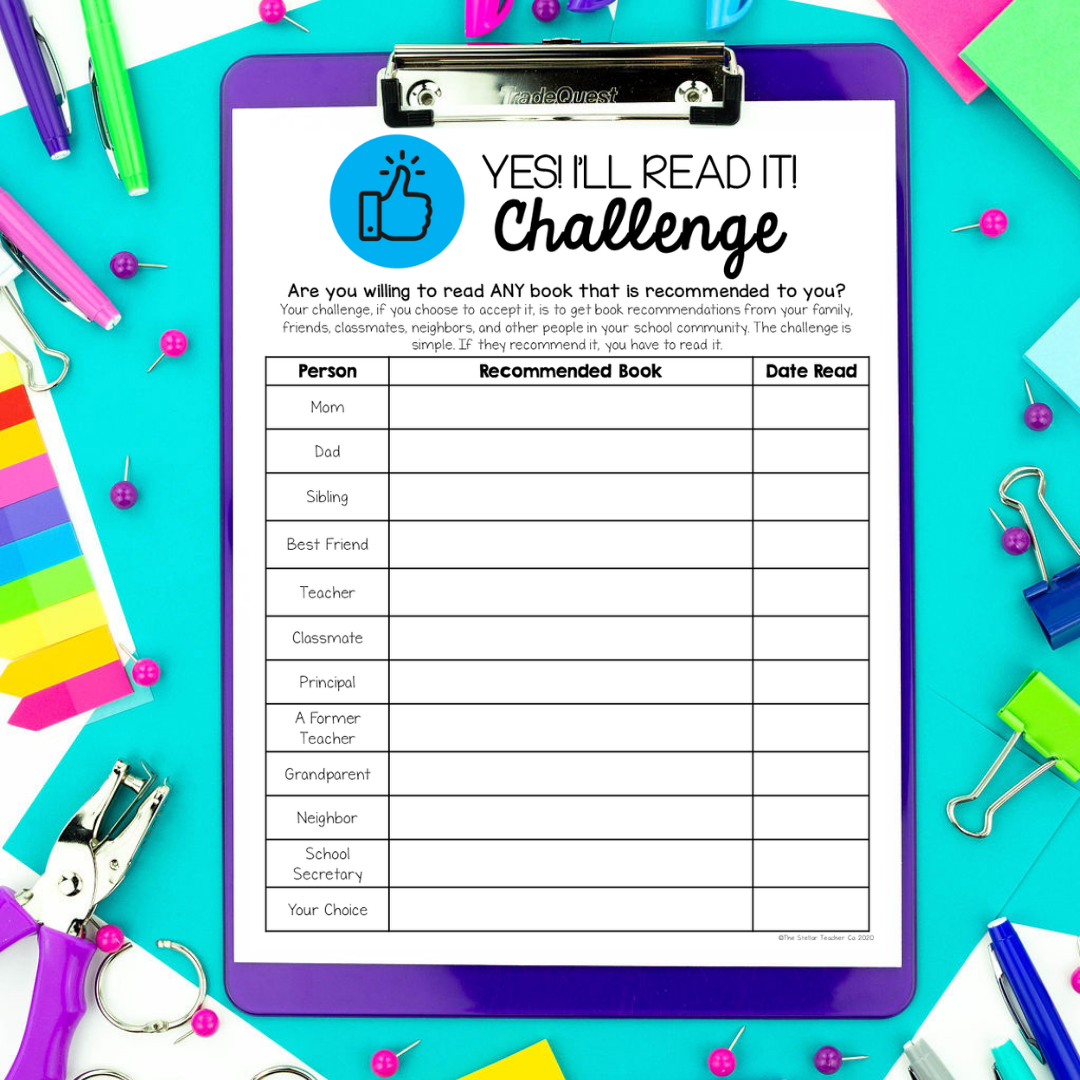 Reading should be fun for students and teachers.
Oh man. This one might be the most important. If we want to create a classroom community that truly loves reading then we have to make it fun for our students and fun for ourselves.
There really are an unlimited number of ways that you can make your reading lessons fun for students… just remember, that if you or your students aren't having any fun during reading, you're probably doing it wrong 😉
Here are some things you could do that would spark joy and excitement during your reading block:
Use real authentic books. I love incorporating picture books into upper elementary and students love being read to at any age.
Let students give book talks

of their favorite books.

Let students participate in student-led book clubs.
Let students do research projects or community service projects that are inspired by the books you have read.
Do author studies or genre studies to dig deep into some of your class favorites.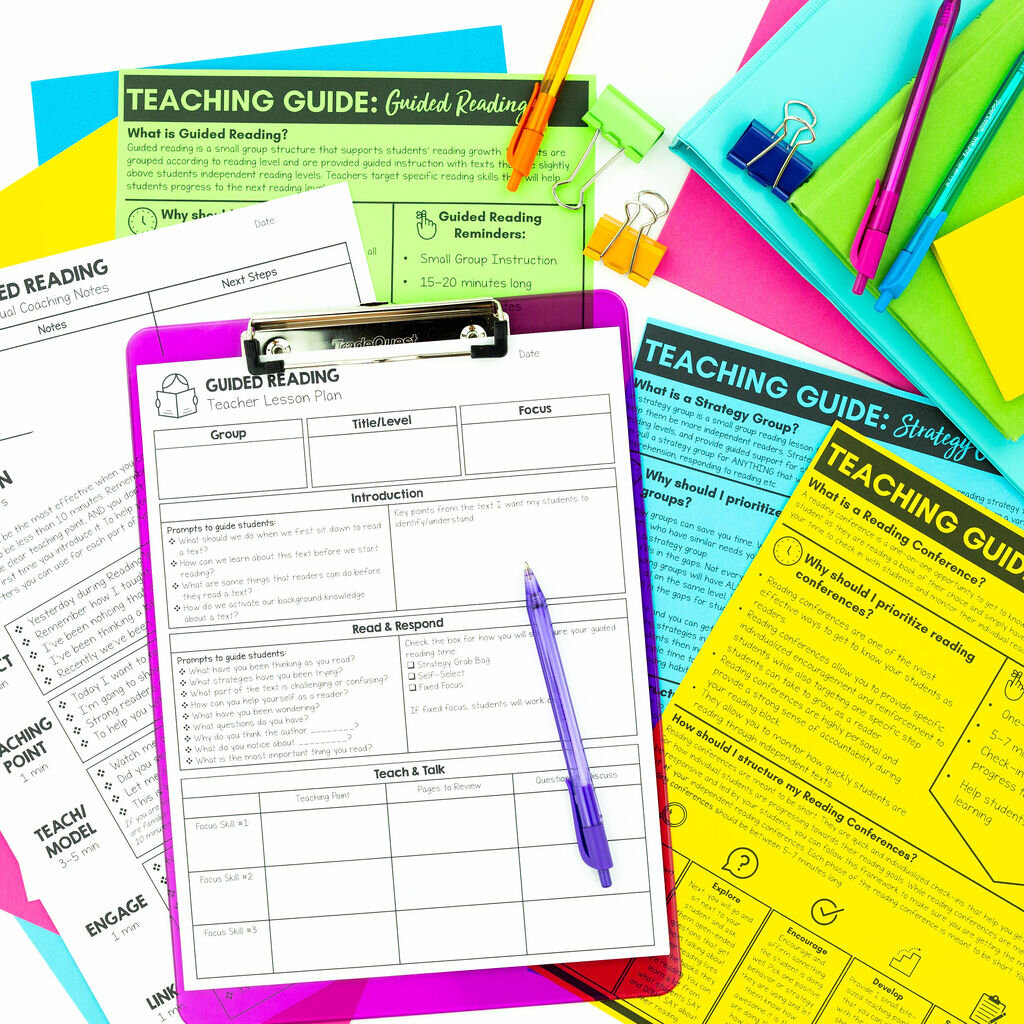 Our reading instruction and the way we set up our reading block should be purposeful.
Purpose is so important… when our students have a purpose for reading, they will be much more motivated and engaged. But too often the purpose for our reading block ends up being academic in nature.
For example, many of our mini-lessons end up sounding like this…
Today I'm going to teach you how to find the main idea and supporting details in a text.
Today we are going to learn another strategy to help us summarize.
Today we are going to practice identifying the five different types of non-fiction text structure.
And while these topics and mini-lessons ARE important… they aren't very motivating for students.
Our purpose for reading SHOULD get students excited.
Today we are going to read a story that is going to help us understand how we can overcome challenges.

I know we've been talking a lot about space lately, but I found a book that I think is going to answer a lot of the questions y'all have been asking.

I found another book written by Patricia Polacco, let's read it to see if this story has any similarities to the other ones we've read in this author study.
You can most definitely teach comprehension skills, and you can teach them in a specific and focused mini-lesson… BUT, when that is the sole purpose of our reading bock, there isn't much motivation for students to WANT to read and be excited about it.
Here are a few things you can do to create a deeper purpose for your reading:
Use thematic units to dig deep into a specific topic or theme in the texts you are reading.

Incorporate more inquiry based instruction and let students guide their learning.

Use your reading lessons as a spring board for student projects or project-based learning.

Use read alouds for cross-curricular instruction (read more science and social studies texts).
So, as you start thinking about how you want to set up and structure your reading block, keep these four things in mind… they will surely lead to a classroom community that LOVES reading.
Put It Into Practice…
There are A LOT of ideas I shared in this post, and I certainly hope you'll come back to it and reference it throughout the year. But one of the easiest ways to get your classroom community to love reading is to help students hone in on their reading preferences.
This means helping students not only figure out what topics they enjoy reading about, but also which genres they enjoy the best. You can grab my free Genre Reading Inventory below. Print it off today and share it with your students tomorrow. That is one quick step you can take to get started creating a classroom community that loves reading.
And then, I'd encourage you to set aside some time to pick out 2-3 other ideas mentioned in this post that you want to try out in your classroom throughout the rest of this school year.
Happy Teaching!
---
I've got a free gift for you!
Favorite Genre Reading Flowchart
Help your students fall in love with reading with this fun and engaging flow chart. This flowchart is a twist on a classic reading inventory and will help students discover the type of book they should read next. Students can go through this reading flowchart several times and get different answers each time. It's such a fun way to help students explore different genres.
This is such a fun tool to share with students anytime they are in a reading rut and are looking for new genres to explore.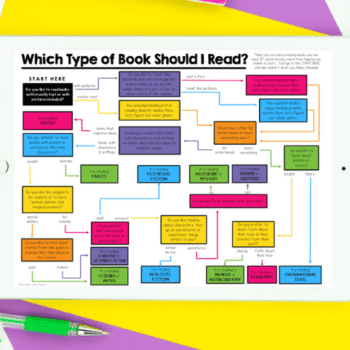 ---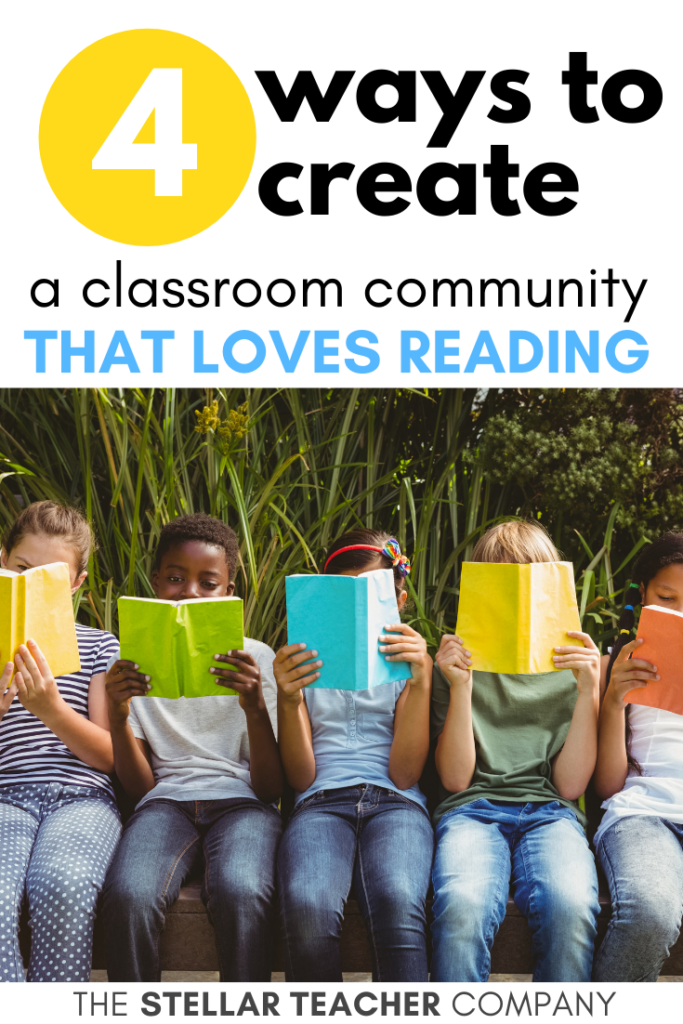 ---