If you are an upper elementary reading teacher then more than likely you will be teaching character traits at some point during the school year.
Character traits are typically one of the first skills we teach in elementary reading. So many reading curriculums begin with lessons on elements of fiction and focus specifically on characters. Then, as we know, this skill spirals throughout the year, and you have opportunities to reinforce understanding of character traits all year long!
What are character traits?
Character traits are the unique attributes, characteristics, and personalities of characters in a text. Just like in life, different characters in a story are going to have a wide range of personalities. These different personalities affect the way the text works. Characters respond to each other based on their traits. They respond to conflict in the story according to their traits. So much of a story comes back to the character's specific traits.
Why is teaching character traits important?
When students can identify a character's traits (and feelings for that matter) they can help explain why a character acts and behaves in a certain way. Identifying traits also makes it easier for students to be able to make meaningful connections to the story. And when students are able to make strong connections they are able to improve their understanding of what they have read.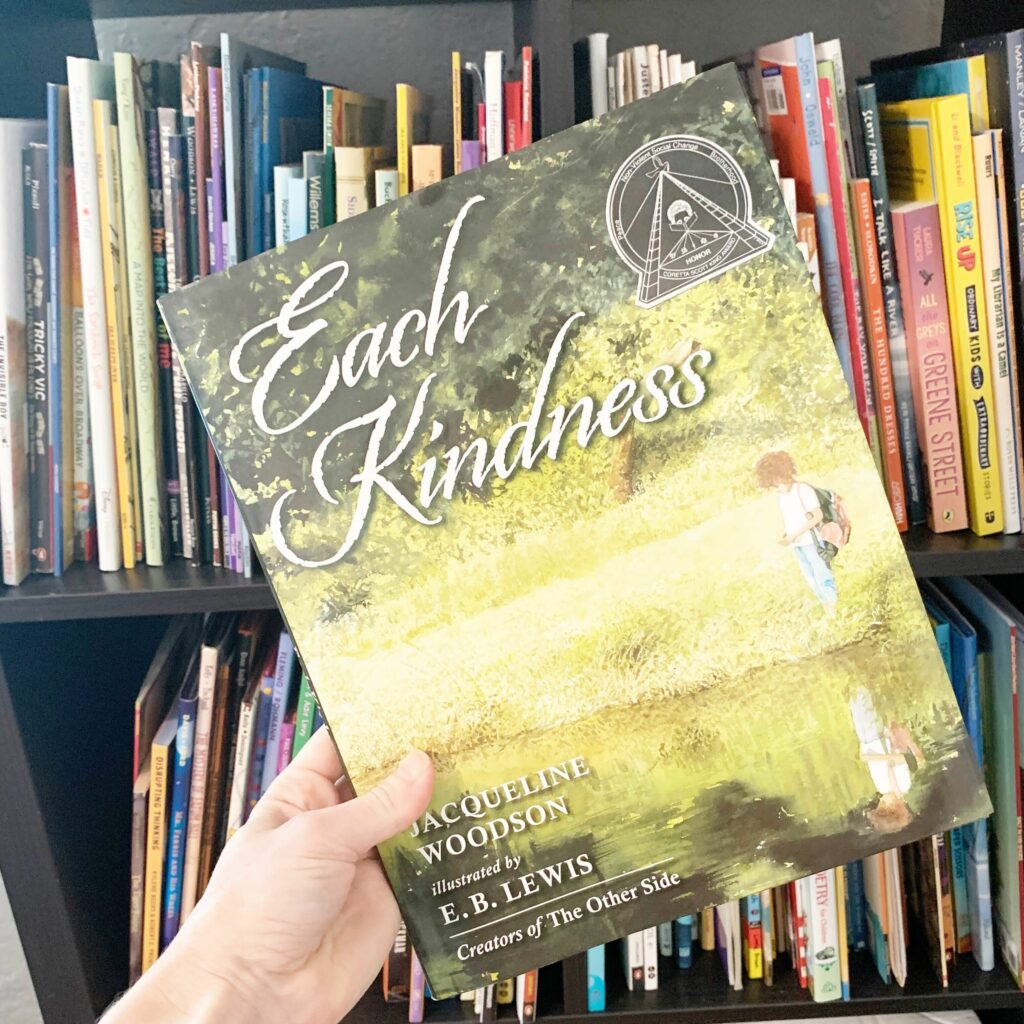 Mentor Texts for Teaching Character Traits
One of the best things you can do when teaching character traits is to show your students examples of strong characters in picture books. While most picture books have a main character, some do a better job of highlighting their traits, feelings, and actions. Before you begin teaching your unit on character traits, consider adding these picture books to your classroom library or mentor text list. They will certainly help you when you begin teaching character traits.
Each Kindness by Jacqueline Woodson – I love using this as one of my main mentor texts for teaching character traits. This book can be a great text to use when discussing positive, negative, and neutral traits and it also lends itself well to using inferential thinking to describe a character. Students will have to pay close attention to Chloe's internal thoughts and her actions to help describe her personality traits.


A Bad Case of the Stripes by David Shannon – This is a great text becuase Camilla Cream has very clearly identifiable internal and extrernal traits. This is also a great book to talk about how character traits can change, and how feelings and traits are different. Even though this is a popular book in lower elementary, students in 3rd, 4th, and 5th grade can really dig deep into their understanding of character traits when they read this text.


The Day the Crayons Quit by Drew Daywalt – This is always a student favorite. In this fun story, each crayon has a very different personality. Not only is each crayon a different color (external traits), but they also have different interests, preferences, frustrations, and personality quirks. It is a fun way for students to not only identify character traits, but also compare and contrast the traits of all the crayons.


The Sandwich Swap by Queen Rania Al Abdullah and Kelly DiPucchio – This text has two main characters which makes it really easy for students to compare and contrast not only the personality traits, but also the feelings, actions, and interests of both the girls. This is also a really great text to use when discussing how our internal character traits are often the driving force behind our actions.


Enemy Pie by Derek Munson – This is a great picture book to use for many fiction skills, but it is particularly great for discussing charater traits. Students can identify and describe the traits of the three main characters (the boy, the dad, and Jeremy Ross). It's also a great book for discussing how our personal feelings can often cloud our judegement and cause to make wrong assumptions.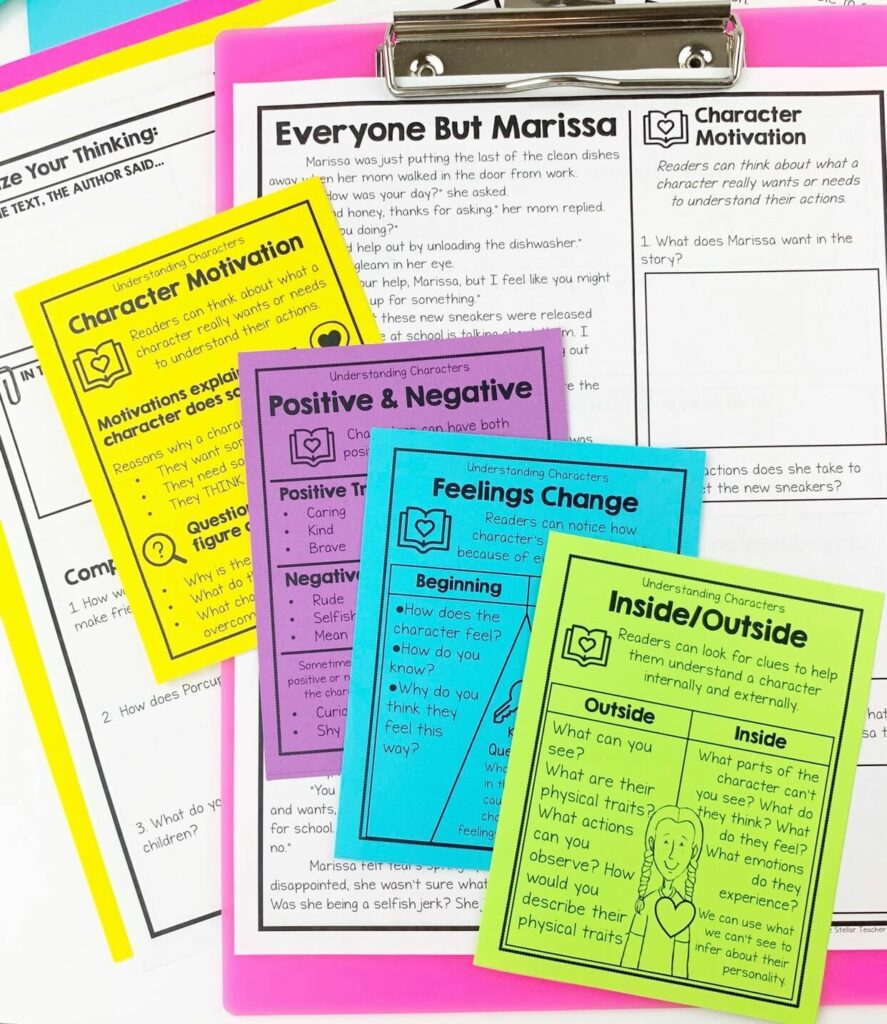 Objectives for Teaching Character Traits
When you are teaching character traits in upper elementary, you want to make sure that you are teaching students to dig deep into the characters and really learn how to analyze character traits. So often teachers will do just one or two lessons on character traits and their students will miss out on learning key objectives that will really help them understand the characters they read about.
The next time you are getting ready to teach (or even discuss) character traits, make sure you try to hit on these key objectives:
Positive, Negative & Neutral Traits
Make sure students students understand that traits can be categorized as positive, negative or neutral.
Positive traits are the traits that have a positive impact on the character. Examples of positive traits could be brave, caring, compassionate, dependable, and loyal.
Negative traits are the traits that usually lead to a negative consequence for the charater. Examples of negative traits could be dishonest, lazy, rude, and bossy.
And then there are neutral traits. Neutral traits are the traits that could go either way. They could either lead to a positive outcome or a negative outcome… Examples of neutral traits are curious, careful, nervous, impatient and timid.
When you first introduce positive, negative, and neutral traits to your students, it can be helpful to brainstorm a list. You can find one inside this set of reading reference tabs.
And once students know the three types of traits, they can always categorize and lable the traits of the characters they read about.
Internal and External Traits
It's important for students to realize that characters have both internal and external traits.
External traits describe how the character looks (tall, red hair, green eyes, freckles). Being able to identify external traits will help students visualze what the character looks like.
Internal traits describe the character's personality. This lets the reader know more about how this character thinks and acts. Being able to identify internal traits helps students understand character feelings, motivations and actions.
When you are teaching character traits, be sure to have students identify and describe both internal and external traits.
One thing you can do is have students draw a picture of the charater and label the external traits you can "see" and then list out the internal traits you can't physically see.
How to Infer Character Traits
I love teaching making inferences along with other reading skills. Teaching students to infer character traits is a great way to show students that so many of our reading skills are interconneted.
Often times an author won't directly state or name the character trait so students will have to use inferential thinking to help them identify the character traits.
You can use the THINK FAST strategy to help students infer character traits. With this strategy students will identify a character's FEELINGS, a character's ACTIONS, a character's SPEECH, and a character's THOUGHTS. They will combine all of those text clues and consider what type of person the charater is. They can use those clues to make an inference about the character.
The Difference Between Traits & Feelings
Character traits and feelings often get taught at the same time and sometimes within the same lesson. But it is imporatnt that students understand the difference between the two.
Character traits usually refer to the characteristics or attributes that make that character unique. They describe their external appearance and their personality. While character triats usually remain consistent, they can go through slight changes during the charcter's life.
Character feelings usually refer to the temporary emotional state or reaction that is caused by some event in the story. Character feelings are usually temporary and can quickly change multiple times within the story.
It can be helpful to have students make a T-chart that lists out both the character traits and the character feelings.
Comparing Character Traits
This is a pretty common objective in 5th grade, but it can even be helpful for students in 3rd and 4th grade to begin noticing similarities and differences in character traits.
Since a character's traits often impact and are connected to their feelings, actions, and motivations, having students think about how characters are similar and different to each other will help them start to understand the story on a much deeper level.
You can have students create a venn diagram or a t-chart to compare two ore more charaters.
Students can even compare characters from two different stories.
How Character Traits Motivate Character Actions
The goal with teaching charater traits is not for students to just make a list of character traits and stop there. We want students to understand how a specific trait will connect to a character's motivation and then an action.
By helping students understand the connection between traits and actions we will help them improve and strengthen their inferntial thinking.
If you are excited about teaching these objectives to your students and are looking for resources to help make that a little bit easier, check out this set of character small group lesson plans. Each lesson set includes a scripted teacher lesson plan, strategy card, reading passages, and response page for that specific objective. This set is also included inside The Stellar Teacher Reading Membership.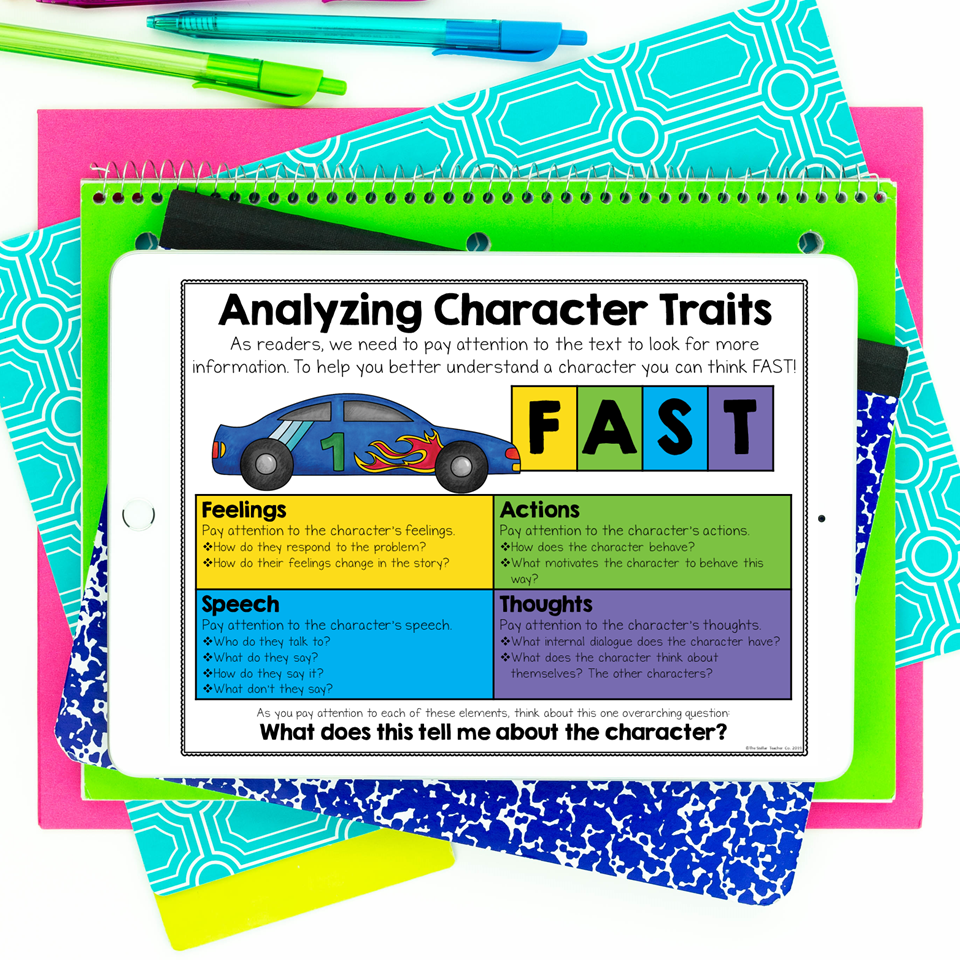 Useful Resources For Teaching Character Traits
So when it comes to teaching those objectives I just listed above, obviously you want to use picture books to provide your students with an example in an actual text, but there are other resources that come in handy when teaching character traits. Here are some of my favorite teaching resources to use in upper elementary.
Using these ideas, your students will have more success with identifying character traits! I hope you find these ideas and resources helpful!
Happy Teaching
---
Grab your free reading challenges!
Reading Challenges
Reading challenges are such a fun way to motivate and encourage students to read. With this free download, you'll get three of my favorite reading challenges: Read-At-Home Challenge, Genre Challenge & 30-in-30 Challenge. Are you and your students up for the challenge?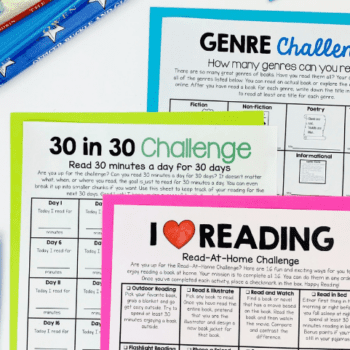 ---
---