As the holiday breaks inch closer, you might find that your students (and you!) are feeling low-energy, burnt out, and less engaged. I started to feel the mid-year slump around this time, and finding ways to keep my students involved in reading activities felt overwhelming. Keeping students engaged up to winter break can be challenging, but I have ten engaging reading activities for you to incorporate that will help!
Engagement practices for reading activities:
Opportunities to collaborate
Movement
Game-like elements
Incentives
Of course, we want to incorporate these four elements all year long, but putting them at the forefront of your planning around the holidays and winter break can be so beneficial! Not only will these reading activities be fun for your students, but they are low-prep and easy to implement! A win for teachers too.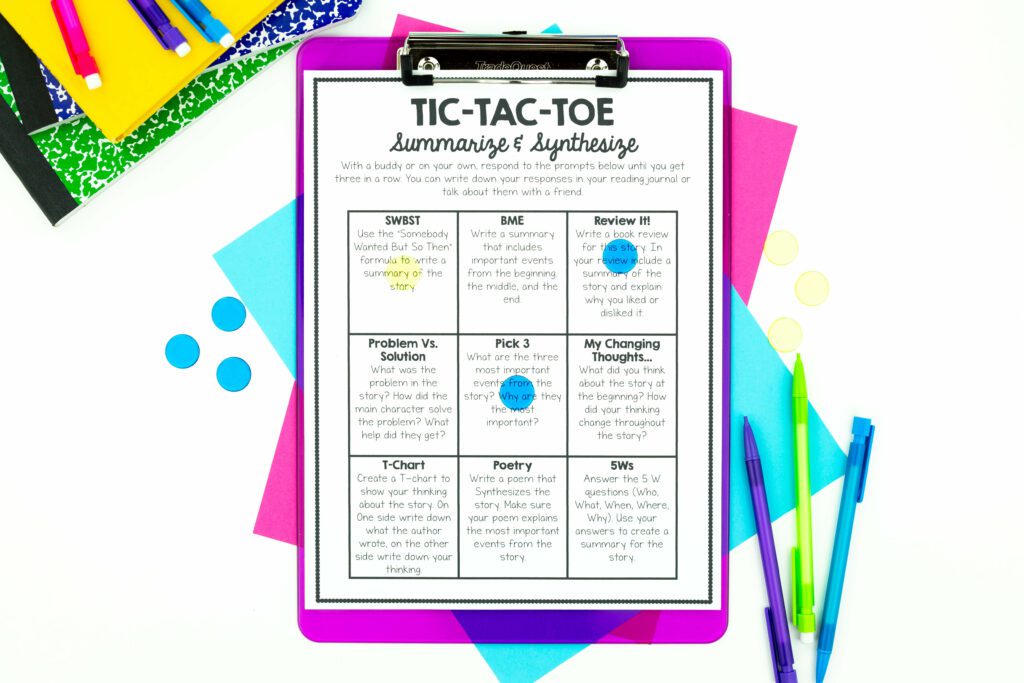 The following ten reading activities will be easy for you to start with your students! I hope you find a few you can use in your classroom immediately.
#1: Create Reading Lists
The first activity you could do is to have your students create a list of books they want to read over their upcoming breaks. Of course, we want to encourage reading over the holidays to maintain and improve reading skills. Students have a plan to help keep them accountable by creating a list.
To make this activity more fun, you can try playing Find Someone Who. . .
To start, have your students plan how many books they want to read, what genres they are interested in, and what books they want to read.
Then students will wander around the room looking for somebody who can recommend books that meet their interests!
For example, a student might want to read graphic novels and autobiographies over break, so they will go around asking students for recommendations to add to their reading list.
There are so many ways to make this reading activity engaging and fun! Not only are your students creating a plan for how to maintain reading goals over breaks, but they are also reflecting on what they have already read and sharing information with their peers.
To help motivate your students to read all the books on their reading lists, checkout my Reading Challenge Freebie!
#2: Book Award Ceremony
I love this reading activity because it can be a super fun way to reflect on what books you've read so far this year. It is a great community-building activity as well.
First, you will want students to brainstorm a list of categories for the book awards:
Best Picture Book
Favorite Novel
Overall Best Genre
Most Surprising Ending
Favorite Author
Most Talented Illustrator
Main Character Energy
. . . you and your students can get as creative as you want with the awards you'll give out!
Once you have a set selection of awards, you'll want to let students nominate books for the different categories. There are a couple of ways you could set up this reading activity:
You might carve out a chunk of time to do this as a whole class activity. You can display all the categories on chart paper, and students can post their nominee titles using sticky notes or write on the chart paper.
If you want to extend this activity, you could set up polling stations for each category and have students submit book titles over a longer period of time. It's also fun to take it a step further and group students up to create campaigns for their nominations and categories!
To make this more of an event, you can include a math activity where students have to create charts and graphs to display the results. So many possibilities!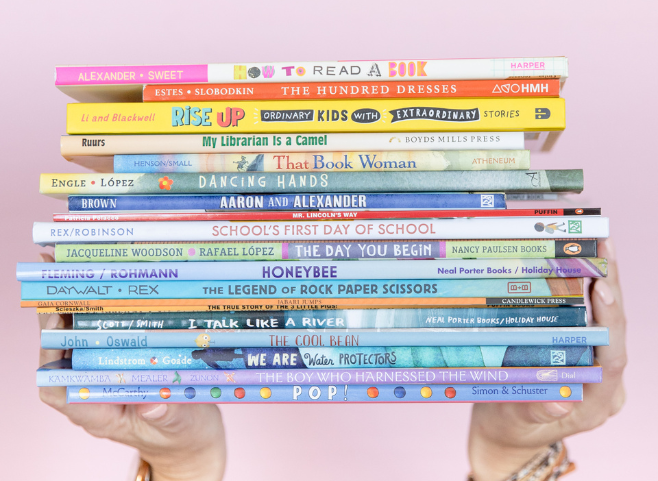 #3: Picture Book Scoot
You may be familiar with this activity as I reference it often because I love it so much! This reading activity is fantastic because it incorporates movement and will expose your students to various book genres.
For this activity, you will:
Pull a large variety of picture books for students to preview
Have your room set up in a way where students can move from desk to desk to interact with the books
Set a timer for 2-3 minutes for students to read or preview the book
You'll need a signal that lets students know it's time to move to the next book
If you want to add another layer of engagement to this activity, you can allow a short time between each book for students to reflect on their noticings – what they liked, didn't like, if they'd reread it, etc. This reflection activity could be done individually or in a way that they discuss with a partner.
#4: Write a Letter to An Author
Writing a letter to a favorite author is an excellent activity for students to reflect on what they've read and develop opinions about what authors they liked the best. You can structure this as much or as little as you like. It could be as simple as a reading response activity students complete when they finish a book they really like or a more structured lesson where you teach students the proper structure of writing a letter.
Some ideas to help students write their letters:
Share what they liked most about the book/writing
Write about their favorite character and what they admired about them
Include any questions they might have for the author
If you have 2-3 students who want to write to the same author, this is a great opportunity to build in collaboration.
When I did this activity in the classroom, I always encouraged my students to actually mail (or email) their letters to the author. Not all authors responded, but many did! And that was always really exciting for my students.
#5: Read-A-Thon
Depending on your students' reading stamina, this reading activity can be done in so many different ways. Consider your students reading level and stamina when you decide how long you will hold the read-a-thon – it could be for 45 minutes or even half a day! Do what works best for you and your students.
Set expectations for the read-a-thon session. Ensure your students know how long it will last and what they should do while the timer is running.
If you choose to do a longer read-a-thon make sure you build in brain breaks and movement.
Have your students predict how many books (or pages) they think they will read.
You could even have a starting ceremony where you play music, allow students to share their goals, and get really amped for the reading they are about to do.
Build in breaks to gauge your student's progress toward their goals.
Collaborate with other reading teachers or even the school librarian to make this event really special for your students.
If you wanted to include incentives, you could certainly add prizes like homework passes, allowing them to choose where they sit for the day, etc.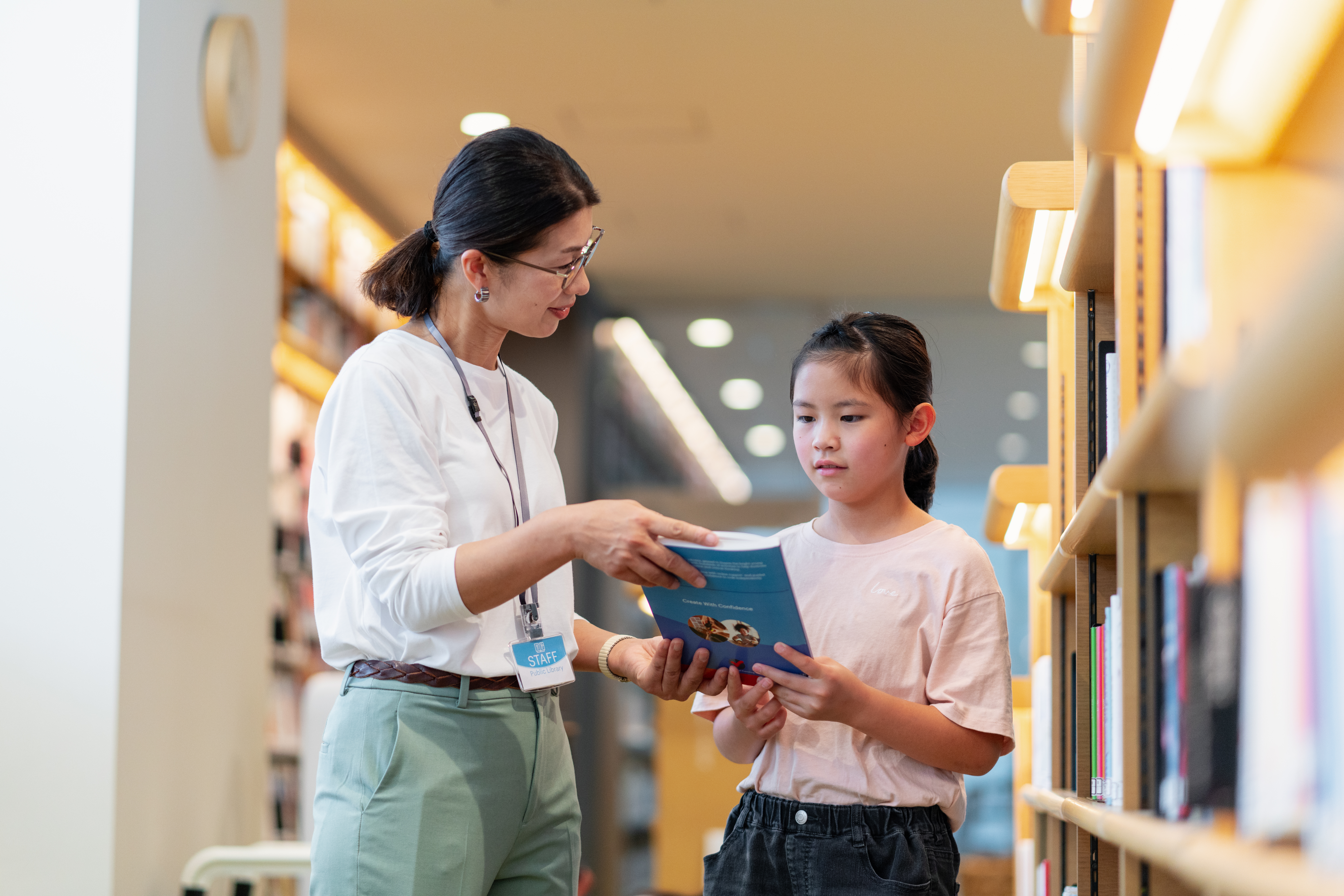 Put it Into Practice…
If you are ready to put some of these ideas into practice in your own classroom, take the following steps before you leave.
Don't forget to download my Reading Challenge Freebie to motivate and encourage your students to read every book on their reading list … and more! With this free download you'll get three of my favorite reading challenges!
Check out my Reading Challenges resource on Teachers Pay Teachers. This resource has 12 fun and engaging reading challenges that will bring a new spark (and a bit of competition) to your classroom!
Come join us inside The Stellar Teacher Reading Membership. You'll get access to a resource library filled with reading and writing activities to help you keep your students engaged all year long.
Happy Teaching!
Grab your free reading challenges!
Reading Challenges
Reading challenges are such a fun way to motivate and encourage students to read. With this free download, you'll get three of my favorite reading challenges: Read-At-Home Challenge, Genre Challenge & 30-in-30 Challenge. Are you and your students up for the challenge?