Raise your hand if you struggle with student engagement during your lesson – if your hand is held high, you are not alone!
Many teachers struggle with student engagement, and it is not just an end of year challenge.
In February we sent out a survey asking teachers about their biggest challenges in the classroom this year. With over 1,000 responses, over 40% of those who responded indicated student engagement was a challenge.
Some responses included:
My student engagement is low and it is a major struggle for me.
I'm struggling to maintain my engagement throughout the year. We've lost our beginning of the year enthusiasm.
I'm struggling to keep students engaged – especially during reading instruction when things can become redundant at the end of the year!
Can you relate?
Why is student engagement important?
Let's talk about this question specifically in regards to whole group lessons.
Engagement is one of the main factors that drive your lessons forward.
Engagement provides feedback to let you know what is sticking with your students.
Engagement also makes lessons more fun and interactive for your students.
If student engagement is low or nonexistent, your lessons are most likely being slowed down. When students are actively participating, they are more likely to understand the content.
Without student engagement, teachers are less likely to know what information students need retaught.
People love to feel connected, including students! With higher levels of student engagement, your students will feel connected to you, the lesson, and their peers.
I want to share two super easy ways you can boost engagement during any lesson!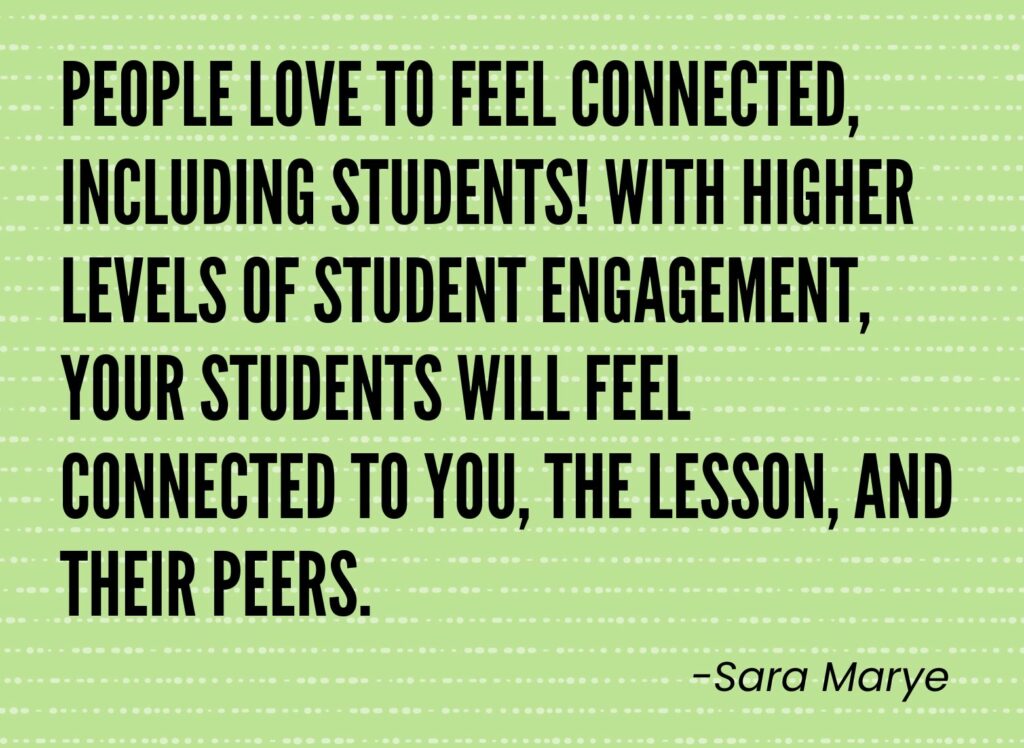 Engagement Strategy Tip #1: Give students an opportunity to TALK during your lesson.
Talking about the content of a lesson is a great form of engagement.
If students KNOW that they have to engage with a peer or a group of peers during a lesson, they are much more likely to pay attention and participate.
This might sound obvious, but there are a few things you can do that will make talking a really powerful student engagement strategy.
Intentionally plan 2-3 talking opportunities during your lesson. The opportunities you give your students to talk will be most powerful if you plan them ahead of time. It pays to be thoughtful about the talking prompts you give your students during a lesson. Give students a chance to share their opinion by:
It is important to give every student the opportunity to talk. Building in talking opportunities that all all student's to engage might look like:
Turn-and-Talk: This is a great engagement strategy if you want students to discuss something in depth. Everyone has a partner, and it can be even more successful if you are strategic about assigning partners.
Whip-Around: This is a fun engagement strategy that gives all students the opportunity to share. This strategy isn't necessarily meant to spark discussion, but it gives students the opportunity to think about a response and share openly. I like to use this to help build student's confidence in participating.
Loops of Learning: This strategy is going to increase student engagement AND allow movement – which we all love! To learn more about this specific strategy, I would encourage you to check out Episode #53 of the podcast.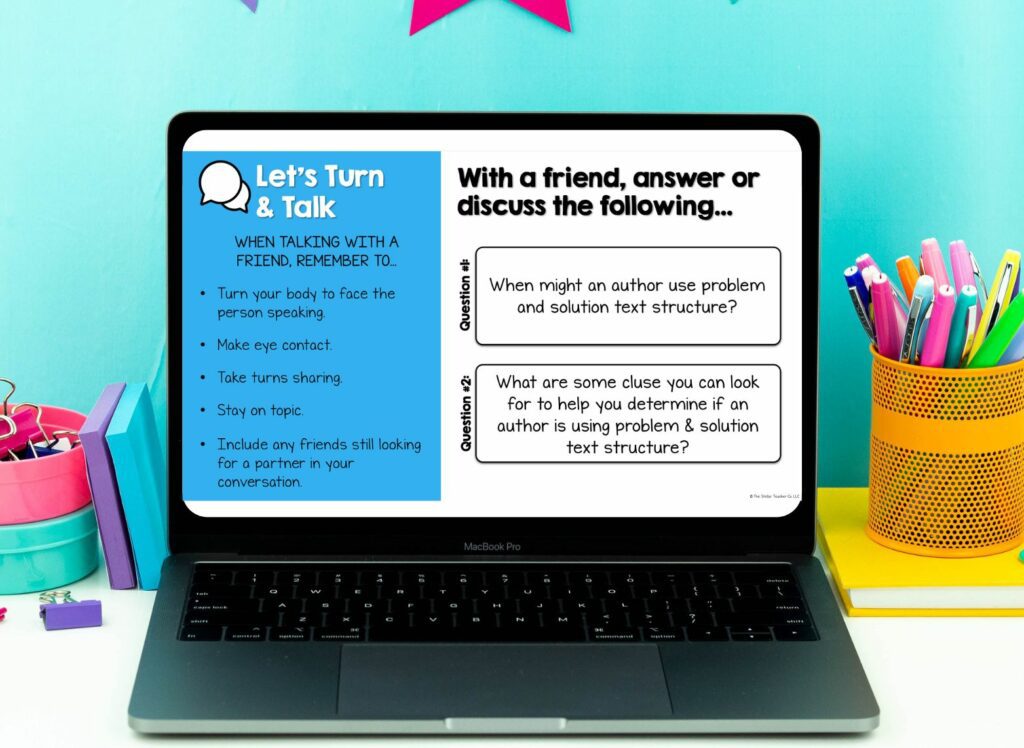 Engagement Strategy Tip #2: Give students an opportunity to WRITE during your lesson.
I love using writing as a tool to increase student engagement in a lesson. Writing gives students an opportunity to share their thinking, understanding, and knowledge on a topic.
Why is writing an important student engagement strategy? If your students are writing during a lesson, it is concrete evidence they can revisit, add on to, or change throughout the lesson! Writing is a great way to document learning. It also give you a chance to reflect on your student's understanding of a lesson.
Writing doesn't not always have to be LONG and drawn out. In fact, quick moments of writing can have a major impact on our students. Here are a few quick, effective writing strategies that you can incorporate in your lessons:
Stop & Jot
Students can use a notecard or post-it.
Unprompted: Give students 2-3 post-it notes and tell them that at some point during the lesson they need to jot down a connection or a question or something interesting that they learned.
Prompted: Give students more direction about what they are expected to jot down during the lessons, they might: make a list of 5 Key words you heard in the lesson, share an ah-ha moment, or fill in the blank like "The most important thing about ______ is _______."
White Boards
Students need a white board, marker, and eraser. You could also substitute with a pencil and paper.
This strategy is great for quick recall.
Allow teachers to quickly check students' understanding.
Give students an opportunity to think before writing a response.
Teachers can preplan the questions students need to answer, making the use of whiteboard more intentional and meaningful in a lesson.
10 Words or Lesson (Summary)
This is a great student engagement strategy to use at the end of any lesson.
Students need a writing utensil and something to write on (notecard, notebook, paper, etc.)
Instruct students to summarize what they have learned in today's lesson in 10 words or less!
This prompt makes students be mindful about what details they will include in their response.
The challenge of using ten words or less makes it fun and competitive!
I also love this prompt because it is great for students who struggle with writing. It feels less daunting that writing a paragraph or more.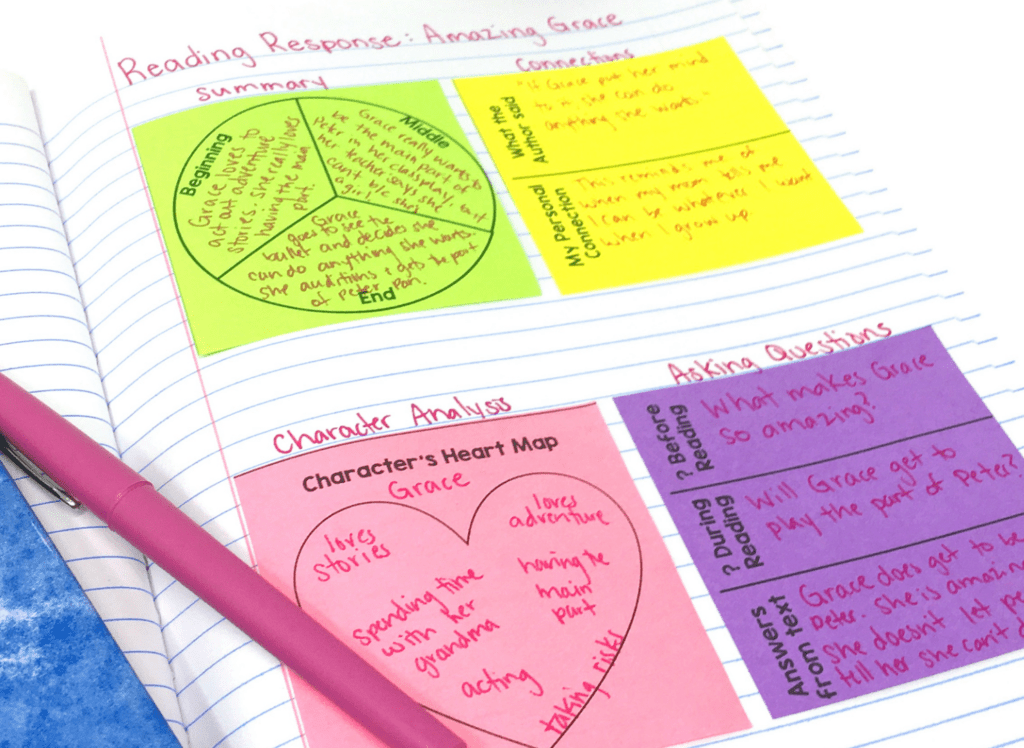 With any engagement strategy, it is best if you prepare your students to be successful by teaching them HOW you expect them to participate. If you are doing one of the student engagement strategies from above, you will what to show them what the process looks like.
Give students examples of what a a response looks like that meets your expectations and one that falls short. Discuss the examples.
Give students an opportunity to share their writing. Let them find a friend and read their response to a friend. Post them all to an anchor chart. Do a whip around and let all students share.
Give feedback and use as an opportunity to help students develop their writing or improve their discussion skills.
If you are feeling super confident about the talking strategies in this post, I encourage you to use them right away! But if you are not so sure about the writing strategies, but want to learn more about how to improve your writing teaching skills AND support more confident writers in your classroom, I have something special for you!
I invite you to sign-up for my FREE private podcast – The Confident Writer System Series! This is a five episode mini-series that gives you a blueprint for how to teach writing in upper elementary. I really think you'll love it. You can sign up for that HERE!
Put It Into Practice:
Challenge: Choose one of the student engagement strategies you have no tried before and implement before the end of the year! Share with me in the comments how it went.
Check out podcast Episode #132 of the podcast: Two Simple Ways to Boost Engagement During Whole Group Lessons to dive in deeper to the strategies I suggested in this pots.
Join us inside The Stellar Literacy Collective, where you will get access to a resource library filled with reading resources, including resources to help you improve student engagement, even at the end of the school year.
Happy Teaching!