Hey there, upper elementary teachers! We're kicking off a four-week series here on the blog all about the incredibly impactful world of sentence-level writing. It's a topic that often gets overlooked, but it's essential for your students' success in reading and writing. In this blog post, we'll explore five compelling reasons why you should spend more time focusing on sentence-level work with your students.
Don't forget to come back over the next three weeks to learn more about:
Expanding Sentences
Deconstructing Sentences
Sentence Work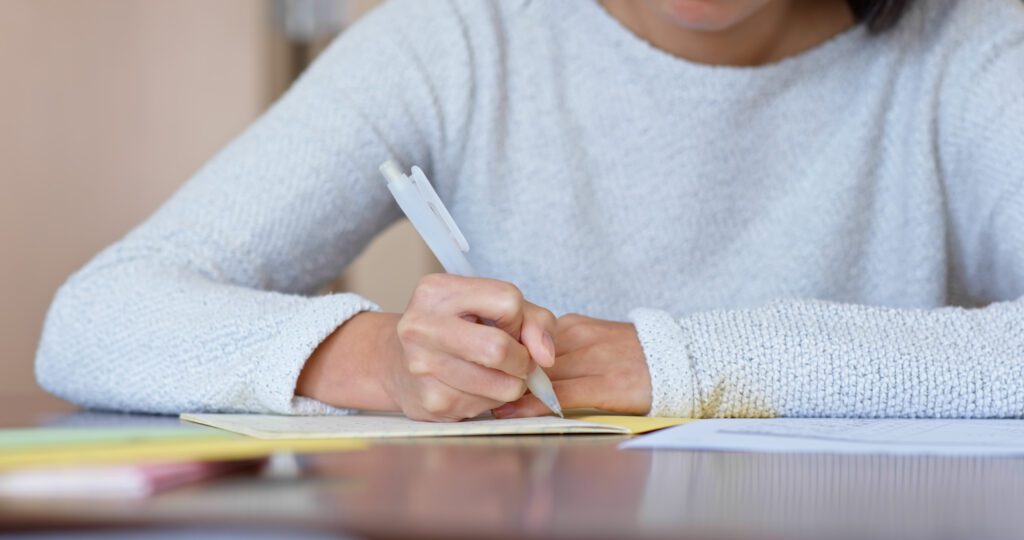 Let's dive into why sentence-level writing is so important – especially at the upper elementary level!
1. Improving Writing Skills
Let's start with the most obvious reason: sentence-level instruction significantly improves your students' writing. Sentences are the building blocks of all writing, whether it's a paragraph, an essay, or a creative story. While it's easy to assume that upper elementary students already have decent sentence-writing skills, it's not always the case.
Instead of diving right into complex writing tasks, make sure to allocate time for sentence-level writing. Your students need explicit instruction and practice in key sentence-writing concepts such as writing different sentence types, identifying and fixing fragments, and adding details to their sentences. These skills are vital for their growth as successful writers. Remember, you don't have to wait until every student is an expert at sentence writing to explore more advanced writing forms, but don't abandon sentence-level work either!
2. Enhancing Reading Comprehension
As teachers, we know that sentences are not only the foundation of writing but also the heart of what we read. Every story, article, and paragraph is composed of sentences, so a strong understanding of sentence structure and syntax is crucial for your students to extract meaning from the texts they read.
Here's the cool part: when you focus on sentence-level work during writing, it directly improves your students' reading comprehension. For instance, teaching concepts like appositives in writing helps students recognize and understand them when they encounter such structures in their reading material. It's a win-win situation. As students become more proficient in writing effective sentences, they become better at comprehending complex sentences in the texts they read.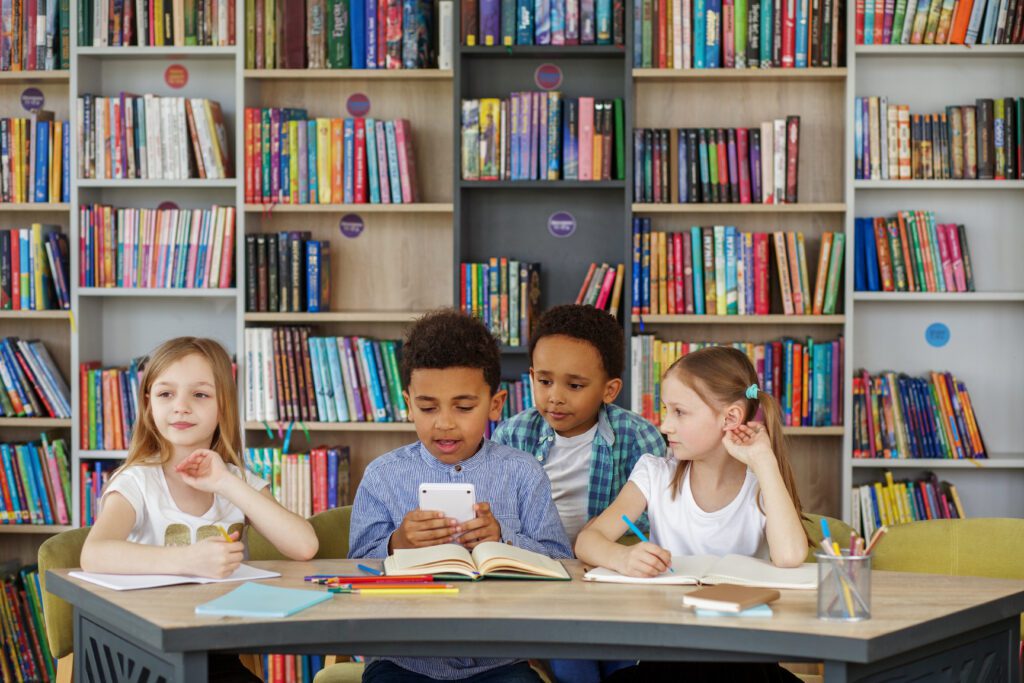 3. Manageable for Students and Teachers
One challenge that both teachers and students face is the overwhelming nature of grading and completing lengthy writing tasks. It's easy for students to feel paralyzed when assigned extensive writing assignments, leading to procrastination and a lack of progress.
Here's where sentence-level writing comes to the rescue. By giving your students manageable tasks – like writing a single sentence to summarize a story or describe a character – you reduce the intimidation factor. Moreover, a single sentence provides ample information for assessment, making your grading process more efficient. Shifting the focus from quantity to quality can be a game-changer.
4. An Effective Vehicle for Teaching Grammar
Remember that episode where we talked about how grammar is best taught in the context of actual writing? Well, sentence writing is an exceptional vehicle for delivering your grammar instruction. Almost every grammar skill can be effectively taught through sentence writing, from capitalization and punctuation to subject-verb agreement, types of phrases, complex sentences, and compound sentences.
This approach is a win-win: while focusing on sentence writing, your students not only improve their sentence construction skills but also develop a deep understanding of essential grammar rules. To make it even more manageable and engaging, consider using a structured sentence-writing routine. It's a fantastic way to kill two birds with one stone.
5. Sentence-Level Writing Benefits All Students
In your class, you likely have students who struggle to write complete sentences. These students stand to benefit immensely from more focused sentence-level instruction. Why? Because being able to write a complete sentence is fundamental to effective communication. Students who can't construct sentences are not only challenged in their writing but also in their reading comprehension, especially when it comes to understanding complex sentences.
However, even your students who can already write complete sentences can benefit from sentence-level work. By slowing down your instruction and dedicating more time to sentences, advanced students become more aware of different sentence structures. They realize there are multiple ways to organize ideas within a sentence, and they can experiment with rewriting sentences in various ways.
Moreover, they become proficient in combining two sentences into one or breaking down a complex sentence into simpler ones. Your advanced students will understand the abundance of phrases that can be added to sentences to provide more detail. They will discover the countless connective and transitional phrases that can elevate their writing.
In short, focusing on sentence-level writing benefits all your students, from those who struggle with basic sentence construction to those who are already proficient. It's a unique opportunity to help your advanced students become expert writers.
Sentence Writing Routine Free Sample
If your students struggle to write at the sentence level, this new literacy routine is going to be your new best friend. Each day of the week your students will engage in a quick (yet effective) sentence writing task that will help them become more confident and creative writers. Say goodbye to fragments and boring sentences, and say hello to complex sentences with lots of details!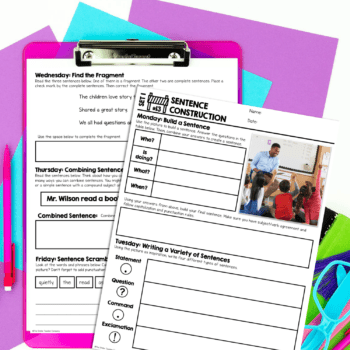 The power of sentence-level writing cannot be overstated. It enhances writing skills, improves reading comprehension, offers manageable tasks for both students and teachers, provides an effective vehicle for teaching grammar, and benefits all students, regardless of their current writing abilities.
The upcoming blog posts in this series will delve deeper into practical strategies for expanding and enhancing your students' sentence-writing skills. So, stay tuned for more insights on how to empower your upper elementary students to become more confident and competent writers.
Remember, taking the time to nurture your students' sentence-writing abilities is a worthwhile investment that will pay off in their overall literacy development. So, let's make sentences the superheroes of your classroom!
Think about your next steps…
If you feel inspired by this post, check out Episode 161 of the Stellar Teacher Podcast to learn more about why sentence-level work benefits all students!
Check out our Sentence Writing Freebie and start building your students sentence writing skills today!
Join us inside The Stellar Literacy Collective, where you will get access to a resource library filled with reading and writing resources that will help you save time and feel more confident in your ELA instruction.