Today I want to share how you can use strategy groups during your reading block to help your students get ready for that pesky end of year test.
Let's Talk Strategy Groups
One of the most challenging parts of test prep season is making sure that each student is working on the EXACT reading skills that will help them be successful on the test. Our students don't need to practice what they already know, they need to practice the skills that they haven't mastered yet… and this means that every student will have a different set of skills they need to work on.
But here's the thing, it can feel like an organizational nightmare trying to give all your students the help or support they need to master their specific list of reading skills, but if you regularly incorporate strategy groups, giving students targeted support is totally doable.
If you aren't already incorporating strategy groups into your reading block, now is the time to start!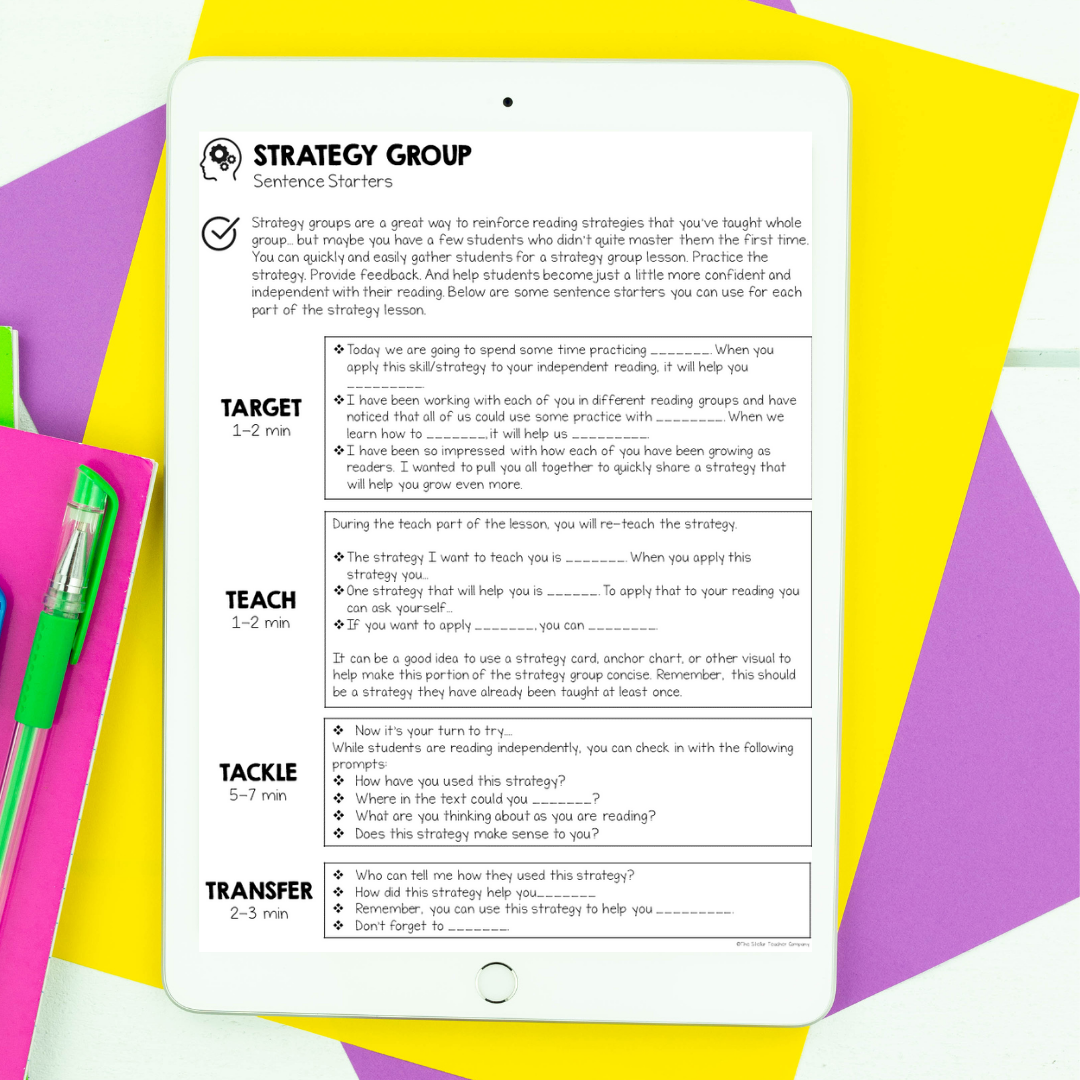 What is a strategy group?
A strategy group is a small group of students that all need support/practice with the same reading skill. They might not all be at the same reading level, but they all need help with the same reading skills and will benefit from a reading group that provides targeted support on one specific reading skill.
How do I form strategy groups?
The best way to form your strategy groups is by looking at your most recent test data. If you have recently given your students a practice test or a unit test, look to see which students missed which questions/skills. Start making a list of all the students who need help with summarizing or making inferences or understanding characters. Form small groups of students who need help with the same reading skill and Ta-Da! You have a strategy group!
How should I structure my strategy group lesson?
The whole purpose of a strategy group lesson is to let students practice the skill they need help with, while being available for support or guidance if needed. This means the majority of your strategy group lesson will be spent letting students work on one specific focus skill. I like to use the 4T model for my strategy groups.
Target (1-2 min) – Introduce the skill you are working on and explain how it helps your students as readers.

Teach (1-2 min) – Briefly teach your students how to apply that skill to their independent reading. Review an anchor chart or share specific questions they can ask . Keep it short and focused on just one skill.

Tackle (8 min) – This should be the bulk of your strategy group. Students will read their text and practice applying the focus skill. You can check-in with each student to provide support as needed, but you want them doing most of the heavy lifting during the strategy group.

Transfer (1 min) – At the very end of your strategy group, remind students of the skill they practiced and how it will help them.
TIP: To get the most out of your strategy groups, try to find short, skill-based reading passages to use during your strategy lessons. OR only focus on part of a passage that will require students to apply the specific focus skill.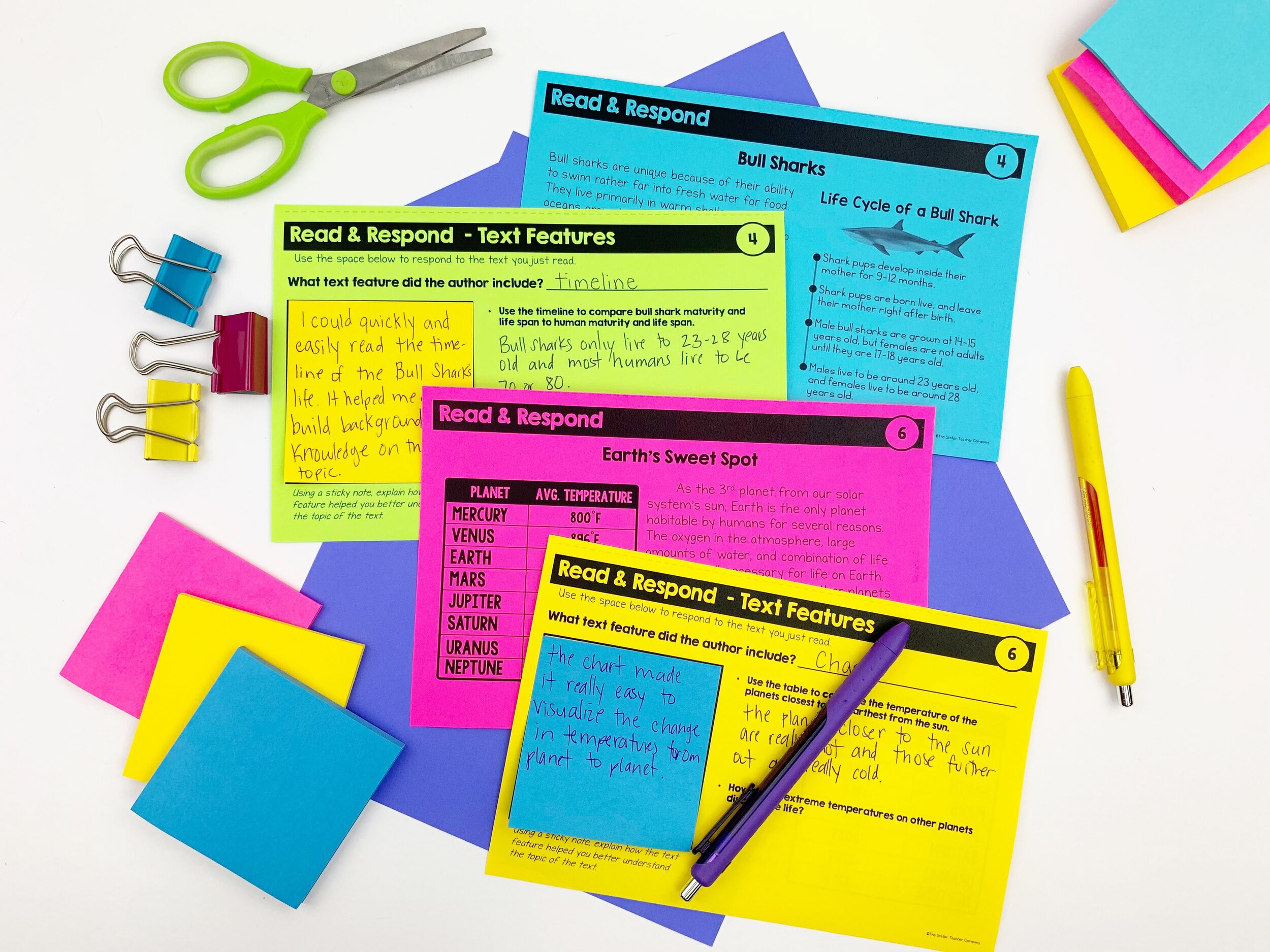 Need help finding skill-based reading passages for your strategy groups?
Hopefully you're convinced that strategy groups will be a super effective way to help your students practice the key reading skills they need to succeed on the end of year test. But, maybe you're wondering, where will you find skill-based reading passages to use during your strategy groups?
Don't worry. I got you! I have a huge bundle of reading task cards that have short reading passages that are aligned to so many key reading skills: main idea, making inferences, summarizing, understanding characters… and many many more. So if you want to save tons of time prepping for your strategy groups, check out my Reading Comprehension Task Card Bundle.
Grab Your FREE Gift!
Reading Process Checklist
These printable reading process checklists are perfect to use every time your students sit down to read. They include the 5 step process that will help your students to apply skills & strategies to fully understand & comprehend what they are reading.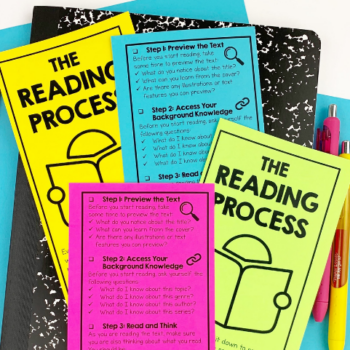 ---