Have you ever sat down for your reading mini-lesson, grabbed a random book of your library shelf and hoped to be able to extract something meaningful to teach your students?
Sad to say that during my first few years teaching that's how I approached preparing for my mini-lessons.
The reality of it is, teachers have sooooo much to do that it can be hard to read every single book before every single mini-lesson.
Well, today, I'm here to help. I want to share my all time favorite mentor text with you and give you 3 different reading mini-lessons you can teach using this book.
My favorite mentor text is Owl Moon by Jane Yolen.
I love this book for two main reasons.
It's not that popular. It has typically been a book that my students have never heard before. This means I get to be the one to share a really wonderful story with them. There is something so special about introducing kids to a wonderful text for the very first time.

It's an amazing mentor text. I have been able to pull out and extract so many reading and writing mini-lessons using this text. It is one that I read every year and I will definitely revisit it multiple times throughout the year in both reading and writing.
If you have never read this book, go check your classroom library, you just might have a copy (or two). And if not, I hope you will order it right now! It is a must have!
To make it easier for you to use this amazing text during an upcoming reading mini-lesson, I've done the prep work for you. I've outlined 3 reading mini-lessons you could teach using this book.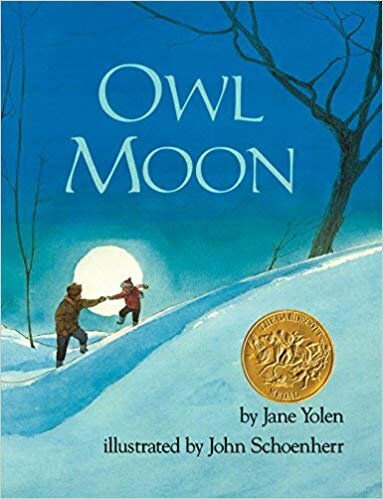 *This post contains Amazon affiliate links, which means Amazon gives me a small portion of any purchase you make from using my links at no additional cost to you. This small amount helps me keep my business running so I'm able to share more teaching ideas and resources with you.
3 Reading Mini Lesson Ideas for Owl Moon:
Visualize – This is a great strategy to teach using this text. The author includes so many rich details that it makes it so easy for kids to create their own mental picture. I will often read a page or two and have my students just close their eyes and picture what is happening in the text. You could also read a page and have students sketch out the images that are being described by the author. The author uses very vivid details.

Ask and Answer Questions: This is a strategy you can model with almost any text, but I really like to use it with Owl Moon because the concept of owling is so foreign to students. Students are naturally curious, and it's easy for them to develop questions as they read the text. As I am reading, I allow students to ask questions. Sometimes we keep track of questions they've asked on a piece of chart paper. Other times I have them write their questions down on a sticky note template. Regardless of how they document their questions, this is a great text to show students that reading can cause us to take action and learn something new.

Figurative Language – This text hits the jackpot when it comes to figurative language. There are so many examples of similes, metaphors and personification. You can use this text to teach students various types of figurative language, or you can use it to teach them how figurative language enhances the reading experience and increases comprehension.
This really is such an amazing text and I hope you'll add it into your library of mentor texts. I just know your students will love it. If you're looking for ideas on how to use mentor texts in your classroom, check out this blog post where I share 10 tips for using mentor texts. I'm sure you'll get some great ideas that you can start using today.
One last thing…I would LOVE to know what your favorite mentor text is. Reach out to me on instagram or send an e-mail to [email protected] and let me know what your absolute favorite mentor text is.
---
Grab Your FREE Gift!
Mini Lesson Planning Pack
Do you need some help planning your reading mini lessons? Grab this free teacher planning pack to get started. You'll get an easy to use mini lesson plan template, a set of sentence stems to help you plan each part of your mini lesson AND you'll get 3 sample mini lesson plans that are already scripted and ready to use!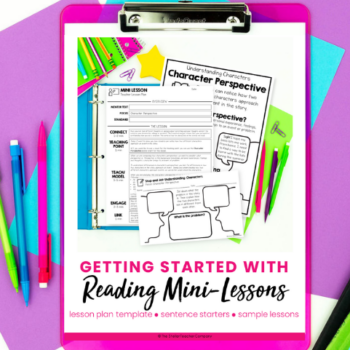 ---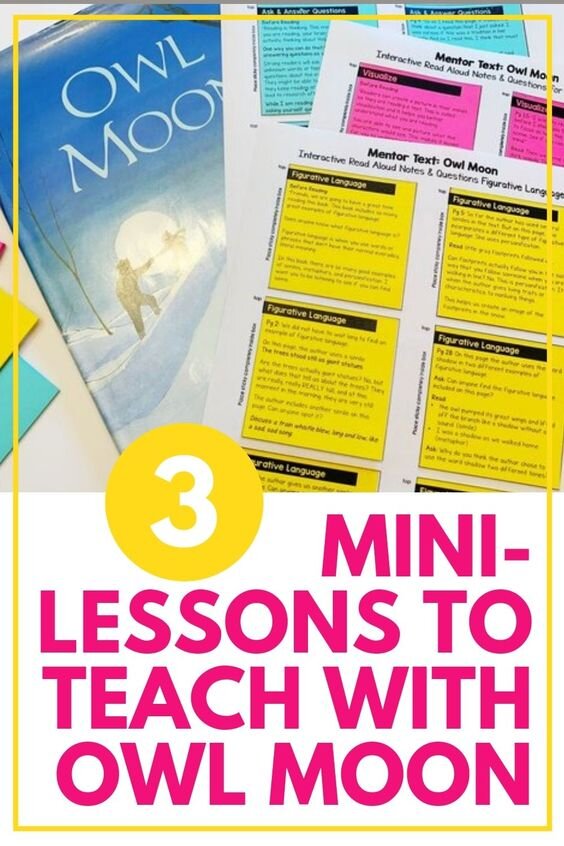 ---