In upper elementary, text structure is one of the most prevalent things that we teach our students. It is also one of the most complicated. It is difficult for students to wrap their heads around the abstract thinking that's required to not only read and comprehend a text, but also decide what structure the author used when writing that text. Today I want to share with you four ways to better teach nonfiction text structure to your students this year.
Use Anchor Charts
When something is still relatively new to our students we should never underestimate the power of a visual aid. Visual aids are powerful tools in reinforcing learning even after youve taught something. That's why I always recommend creating anchor charts for students to reference as you introduce each type of text structure.
They can see the content as you are teaching it, which reaches students with different learning styles, and then I have that picture they are to refer back to whenever they need a refresher. You can create large, classroom anchor charts to hang on the wall, but you also can print and copy mini versions, so that your students can have reference materials in their reading notebooks at all times!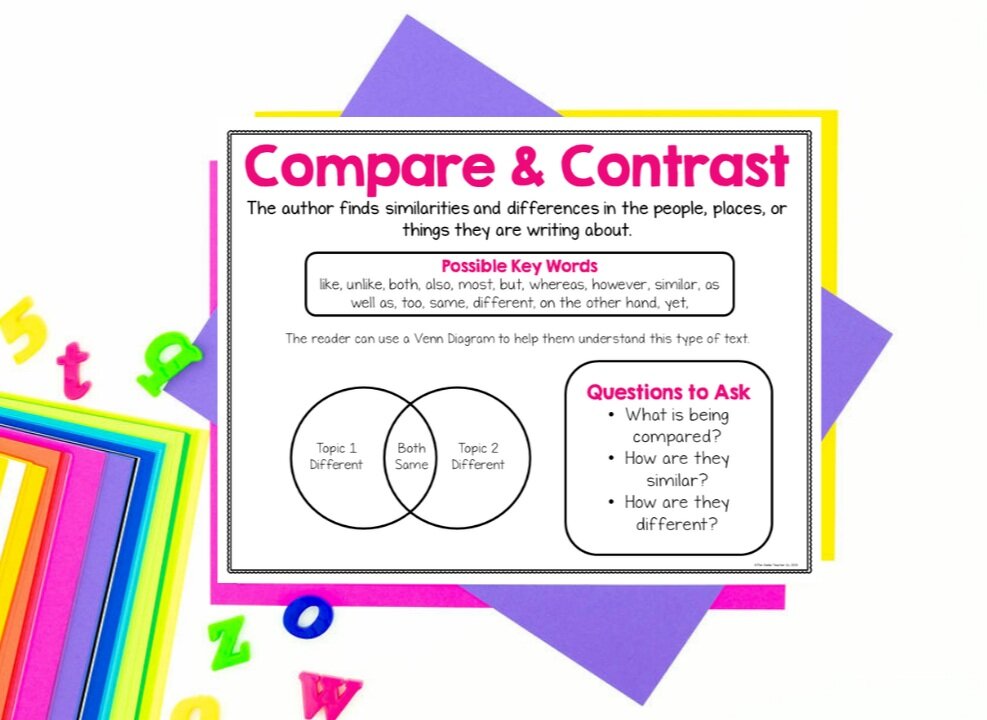 Use Reading Passages
Every time you introduce a new nonfiction text structure, I recommend following in the 'I do, We do, You do' model by first explicitly modeling how to identify the text structure in a short text like a reading passage. Then, guide students through a group activity with a new passage, and allow them to practice what they just observed you doing. Finally, release the responsibility to the students by allowing them to practice independently, and ultimately through an assessment. Utilizing a gradual release of responsibility will help deepen your students' understanding.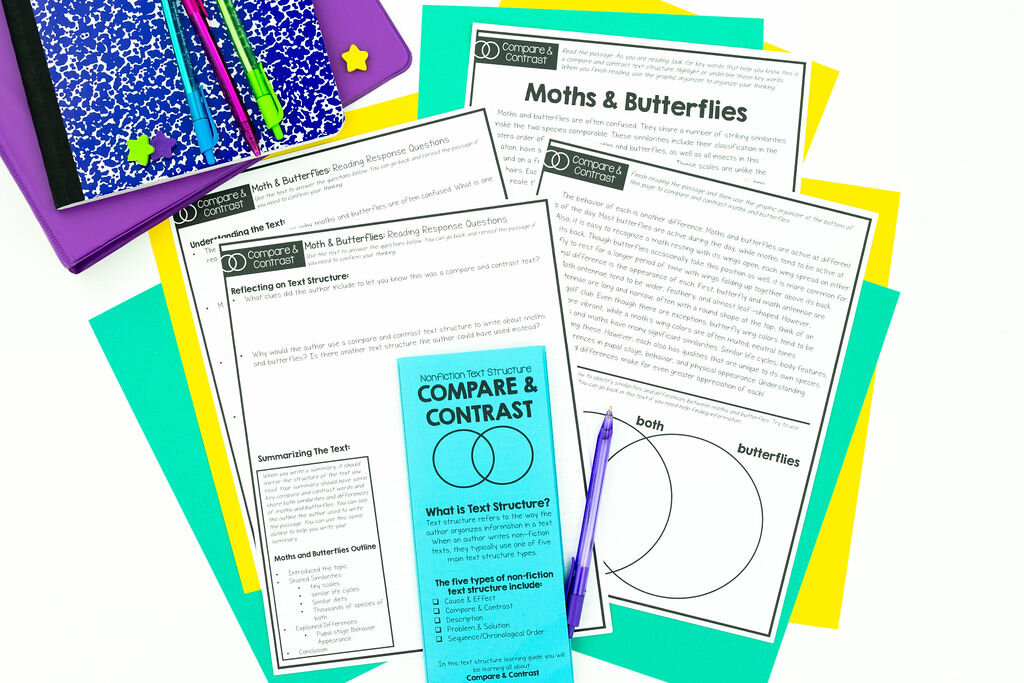 Use Task Cards to Reinforce Throughout the Year
I recently wrote about the power of using task cards as independent practice, and how they are great to pull back out when you want to spiral review. Using task cards to give students extra practice with text structure throughout the year is another great way to use them! After you've thoroughly taught a unit on text structure (or on anything) it's best to bring that topic back up to keep it fresh in a students' mind!
Because task cards include brief texts, they are the perfect way to give students a quick dose of practice, within the time constraints of a center rotation or a small group lesson!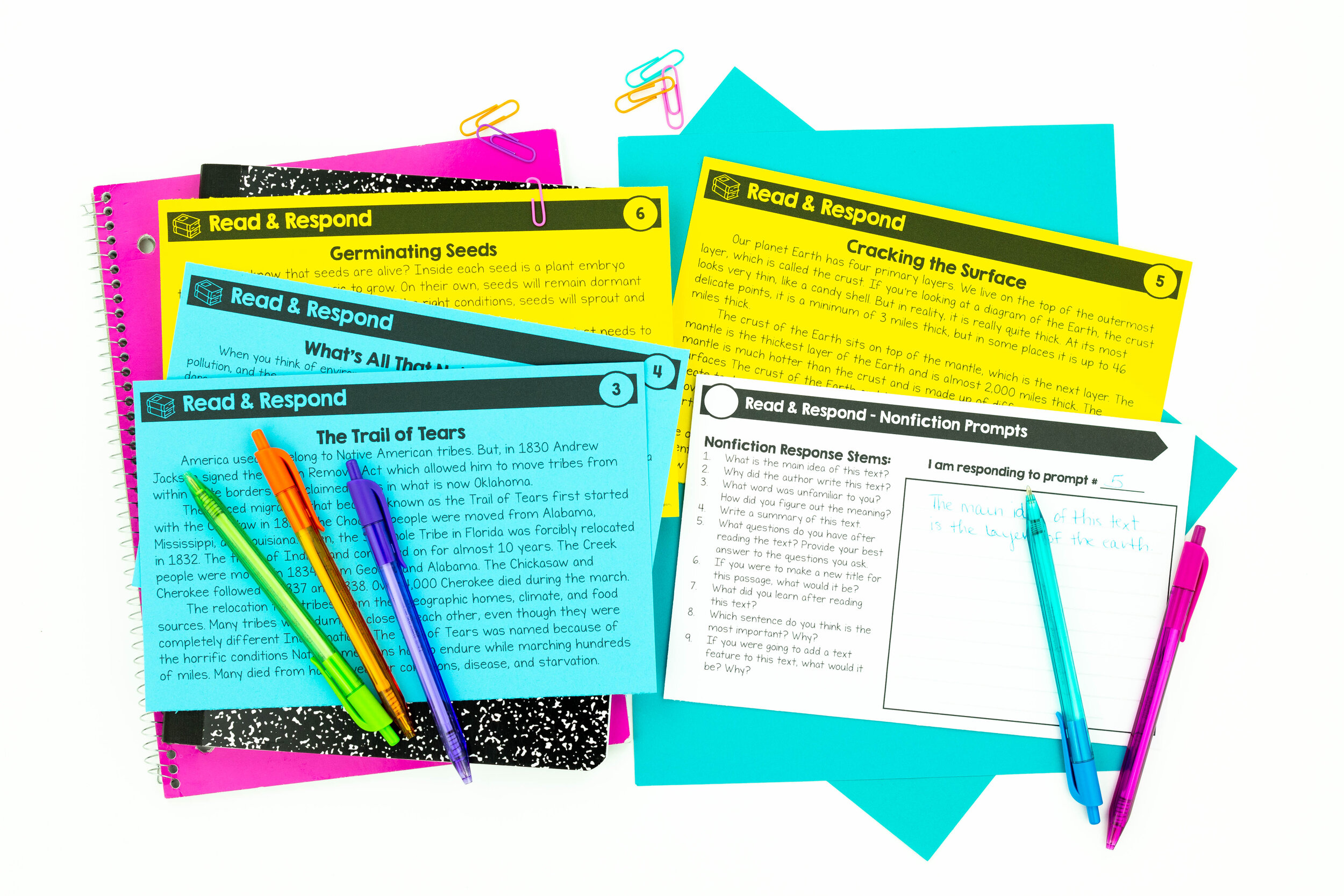 Create a Sort
When all of the different types of nonfiction text structure have been introduced, and you feel that your students can differentiate between all of them, a fun way to review at the end of the unit or near the end of the school year is to create a text structure sort. Students read a variety of short texts and determine what text structure each one is utilizing. An activity like this can be used as a whole group competition, a small group game, or put out as an additional independent activity for students to complete.
Depending on where you are in your school year and with teaching nonfiction text structure to your students, you can use all four of these tips in the order that I have presented, we're start somewhere in the middle. However you do it, using his ideas is a great way to ensure that your students master nonfiction text structure this year!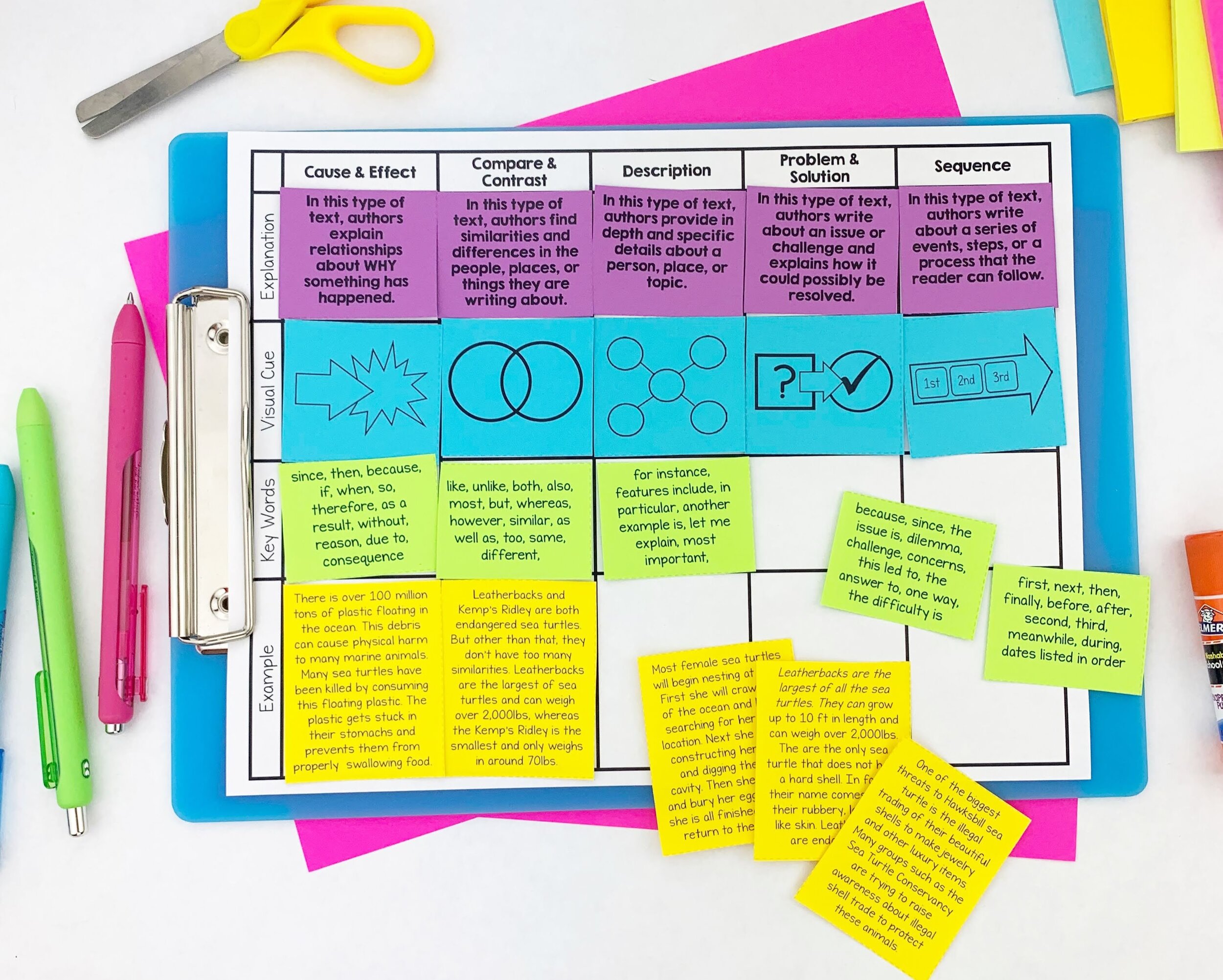 Happy Teaching! 
Grab Your FREE Gift!
Reading Challenges
Reading challenges are such a fun way to motivate and encourage students to read. With this free download you'll get three of my favorite reading challenges: Read-At-Home Challenge, Genre Challenge & 30-in-30 Challenge. Are you and your students up for the challenge?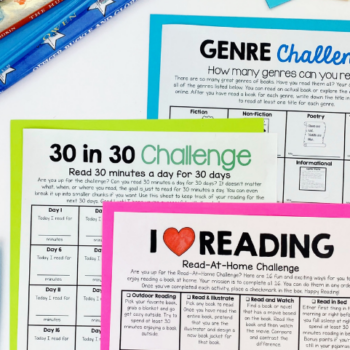 ---
Want to get more tips for teaching non-fiction text structure to your students?
Check out this episode of Stellar Teacher TV where I share some of my best tips for teaching Non-Fiction.
---