Understanding plot structure is one of the cornerstones of reading comprehension. Think about when you finish a novel. How do you go about recommending it to a friend? You likely summarize some of the high points in the story to convince them that it was a great book! If students can master plot structure, they can master comprehension of so many fiction texts.
What is plot structure?
Plot structure is is the way a story is written. Fiction texts all follow a similar plot structure. The text begins with a hook. Then, a problem is introduced. The character will struggle to find a solution for the problem, creating the rising action. The climax is when the character comes face-to-tace with the problem, creating the most exciting point in the story. From here, the story then winds down with falling action, and ends with the resolution.
Why is teaching plot structure important?
Plot structure provides students a framework for predicting what will happen in a story, making connections between stories, and summarizing stories. Because fiction texts all follow such a similar plot structure, understanding it once can improve conversation for all fiction reading!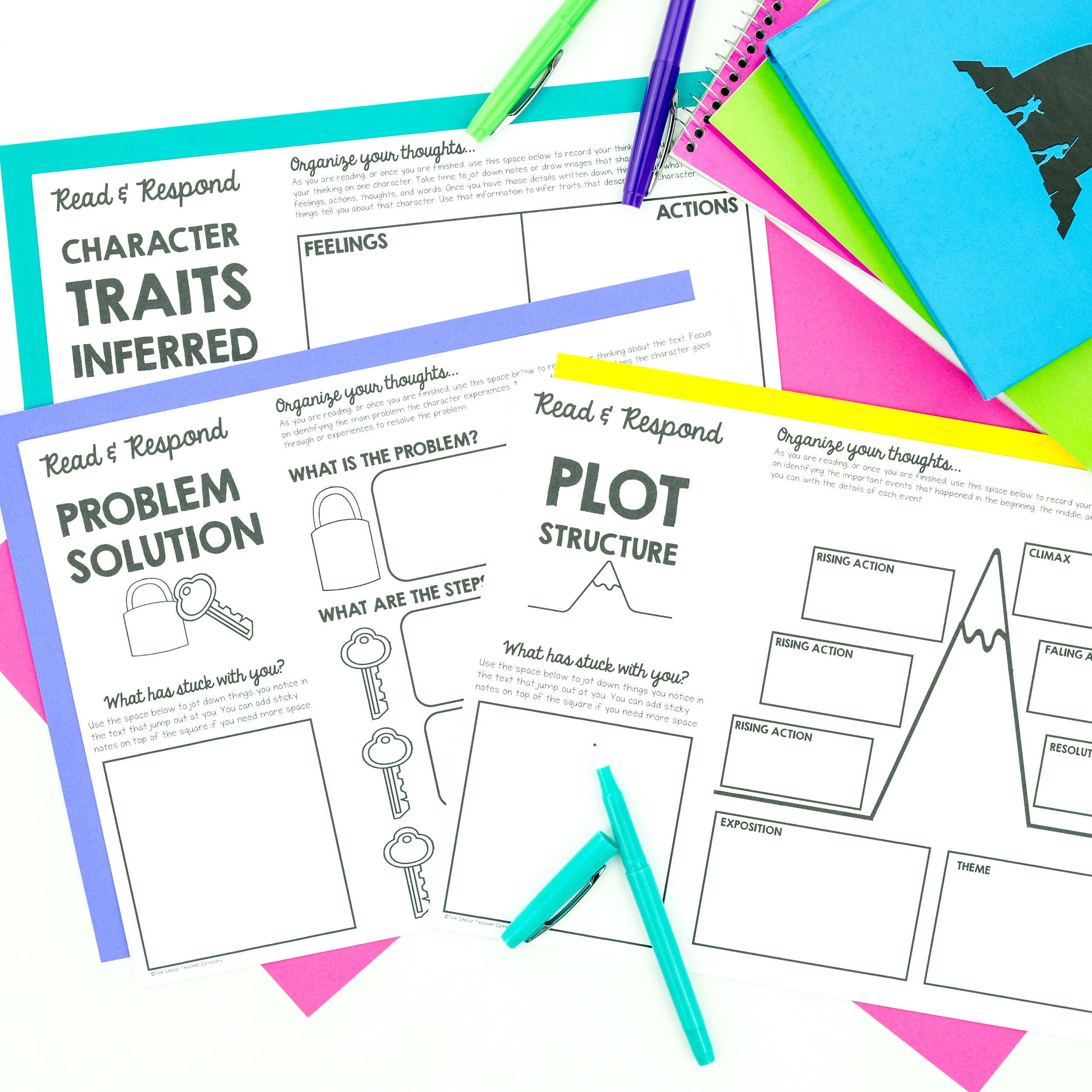 Mentor Texts for Plot Structure
I like to begin a new unit on plot with a read aloud that perfectly illustrates that skill. A few of my favorites include:
The Name Jar by Yangsook Chai

Miss Rumphius by Barbra Cooney

A Bad Case of Stripes by David Shannon

Enemy Pie by Derek Munson

The Other Side by Jacqueline Woodson

Lily's Purple Plastic Purse by Kevin Henkes
Plot Structure Lesson Components
Begin with an introductory mini-lesson.

Introduce the concept of plot whole group with one mentor text. As you are reading aloud your mentor text, use an anchor chart to go over each part of the plot with your students. You can copy smaller versions of the same anchor chart for students to keep in their own notebooks.

Use the introductory lesson to model noticing the plot as you read. Be sure to share all of your thinking as you read, so your students can model your thinking patterns when they read on their own!

Practice, Practice, Practice!

The best way to grow with plot structure is to practice the skill with a variety of texts! Use a day of your reading lessons to let students work in pairs to read a text together, then map the plot, using a graphic organizer. Use stop-and-jot sticky notes during independent reading to support students in pausing to note the plot at different points.

Reinforce in Small Groups

Use your small group time to summarize the plot after you read. This is a time when students can read texts on their level, and more deeply cement their understanding. Sticky note templates or graphic organizers are great for small group teaching, as well as center work!

Emphasize in Independent Reading

A great way to reinforce a skill for students, even when they are reading outside of class, is to provide them with skill-specific bookmarks! I use bookmarks that define skills for the students, and include thinking stems for them to consider while they are reading. These thinking stems are questions I also use during whole group and small group lessons. Some great questions to ask students for plot structure lessons are:

Who is the main character?

Where does the story take place?

What is the problem in the story?

How is the problem solved?

What lessons do the characters learn?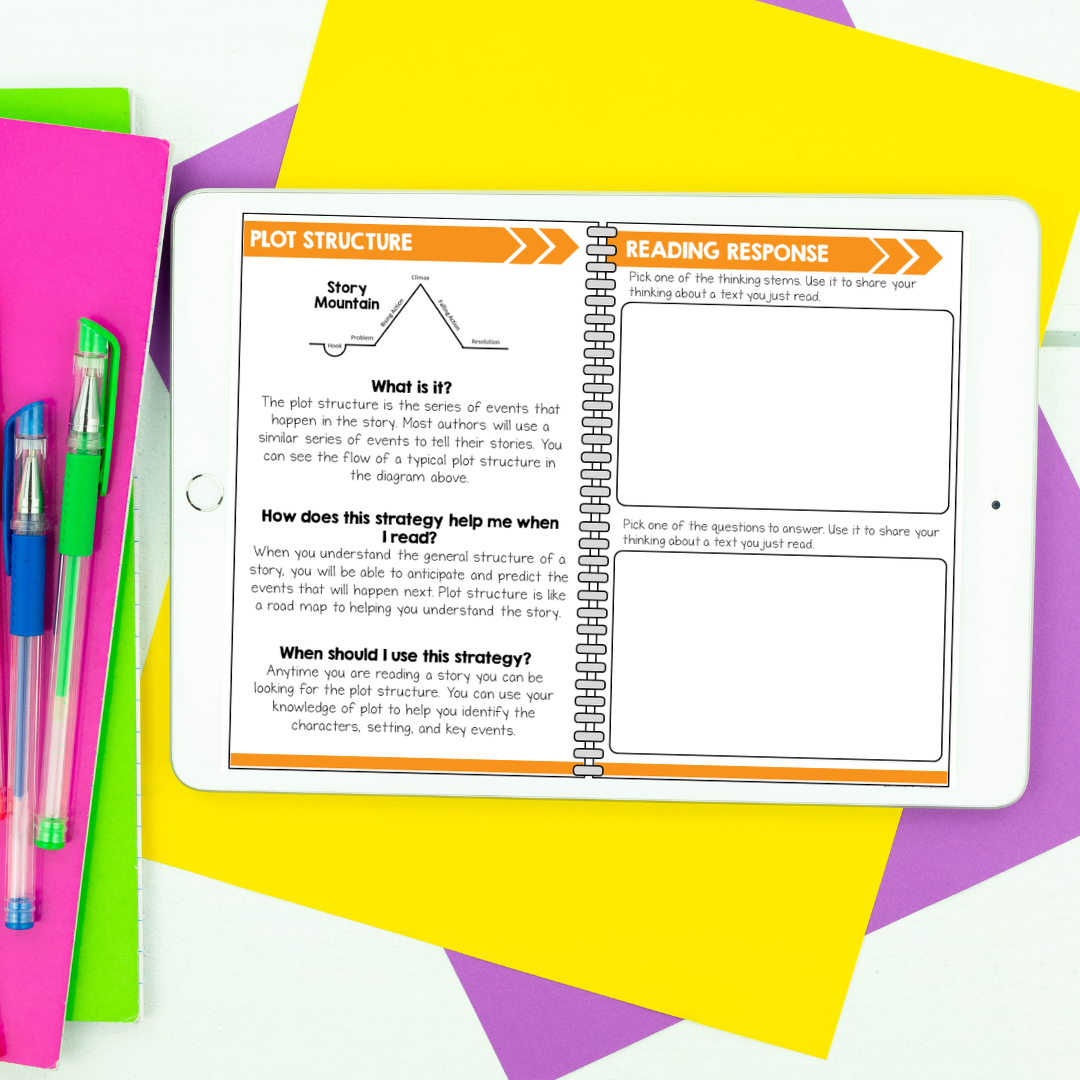 Using these ideas, your students will have more success with finding the plot structure in a variety of texts! You can find the materials I use in my own classroom in this bundle HERE. Check out my blog to see my tips for teaching other reading skills in my classroom!
Happy Teaching!
---
Grab your FREE gift!
Independent Reading Bookmarks
Do you need an easy way to hold your students accountable during independent reading? These bookmarks will help! Each day students can set their daily reading goal and use the bookmark to show you what they will focus on during independent reading… They also serve as a great reminder of all the skills students should be focusing on.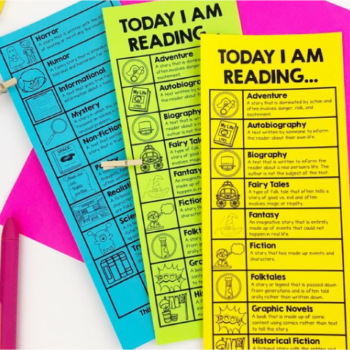 ---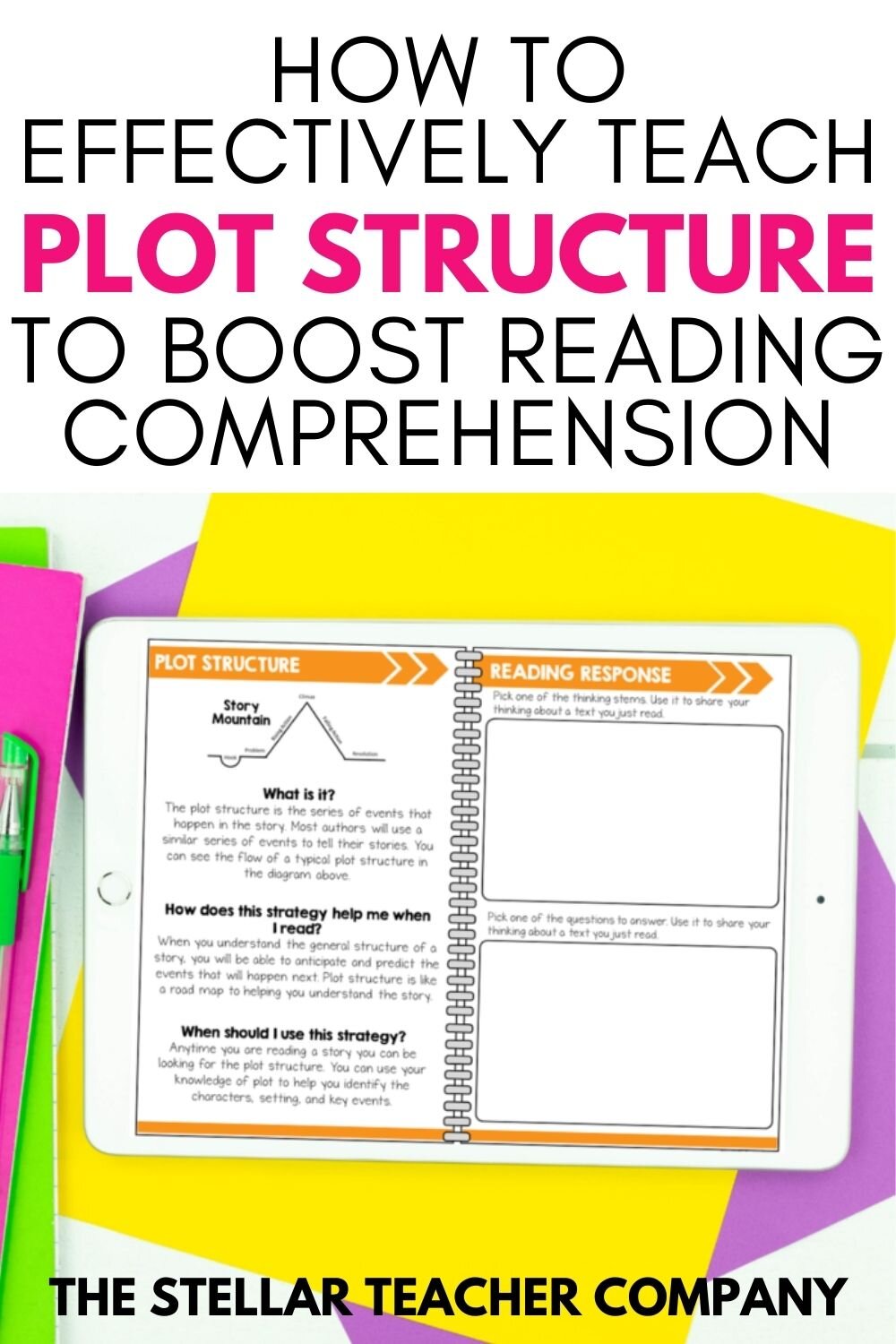 ---